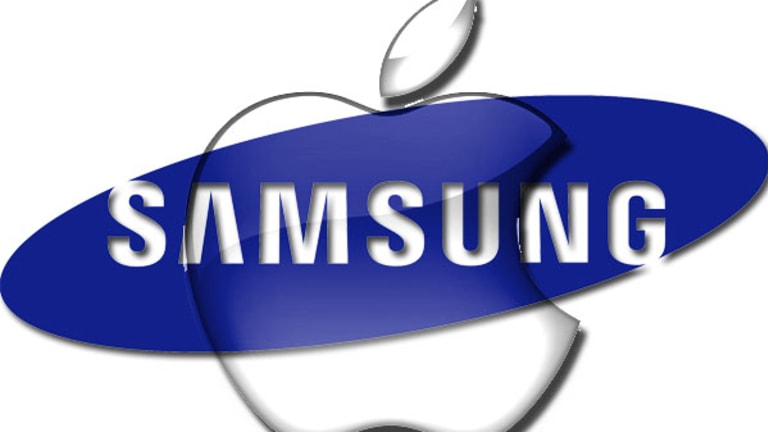 NEW YORK (TheStreet) -- Earlier this month the South Korean government announced its plan to invest $350 million in roughly 300 companies to develop an Internet of Things (IoT) ecosystem. The government believes this will enable the country to better compete with other global tech hubs.
Compare that to the $10 million the U.S. government recently invested in the Leading Internet Freedom Technology (LIFT) initiative, and you get a sense of just how impactful South Korea's investment really is.
South Korea's investment was 35 times greater than what the U.S. sank into LIFT. But this isn't surprising. The South Korean government and its private sector have an unmatched commitment of investing in technology, particularly mobile products and services. 
Mobile is where South Korea most shines. Recent headlines shout that 5G is finally in the U.S., but the South Korean government invested $1.5 billion on 5G development in early 2014. There have been a number of other smaller initiatives in the mobile sector over the past 20 months, as well. These efforts reflect a society that has exceptional interest and expertise in an area and is intent on building on that foundation. Here are the three factors that keep and are likely to keep South Korea at the forefront of the mobile industry:
Motivated government: Clearly, the South Korean has repeatedly funded programs to improve mobile technology and services.  The most recent investment in IoT systems is only the latest effort. In 2012, South Korea invested $1.1 billion in 4G developments. Add South Korea's impressive number of high net worth individuals, which increased by 6.8% in 2014 and is now reported to be 189,000. These are individuals looking for investment opportunities, and what better industry than one in which the country has already had significant success. 
Pride in its giants: Seoul is home to two of the biggest mobile conglomerates in the world -- Samsung and LG. The presence of these mobile heavy-hitters has had a profound impact on South Korean culture. While many South Koreans are frustrated with the country's economic structure and how much wealth conglomerates hold -- they are referred to as chaebols - there's a strong sense of pride that comes with working for one. As such, many young South Koreans dream of working at Samsung and LG, which inherently makes the mobile job market competitive. South Korean mobile tech talent is some of the best in the world, and these companies are able to repeatedly secure the most skilled workers.
Faster connections: South Korea is home to the fastest Internet connection in the world. In the first quarter of this year, the country's average Internet connection was measured at 23.6 Mbps, according to Akamai Technologies' annual State of the Internet report. That's more than 40% faster than Japan, which has the second fastest average connection. Such superiority has fostered a mobile-dependent culture. Other countries may tout their own capabilities, but there is a difference in the experience that South Korean mobile users expect compared to them. South Koreans are far less forgiving of mobile technological glitches than other nationalities and more likely to abandon apps that don't function flawlessly. Additionally, South Korea's quick Internet connection allows engineers to develop and implement new mobile technologies much faster than if they were working on another country's slower connections. This is the equivalent of driving a freshly paved road that allows drivers to arrive at their final destination much faster than on a bumpier thoroughfare.
All this should ensure South Korea maintains its mobile edge. it may also present guidelines for other countries to accelerate their efforts to improve their mobile technology and services. 
This article is commentary by an independent contributor. At the time of publication, the author held no positions in the stocks mentioned.