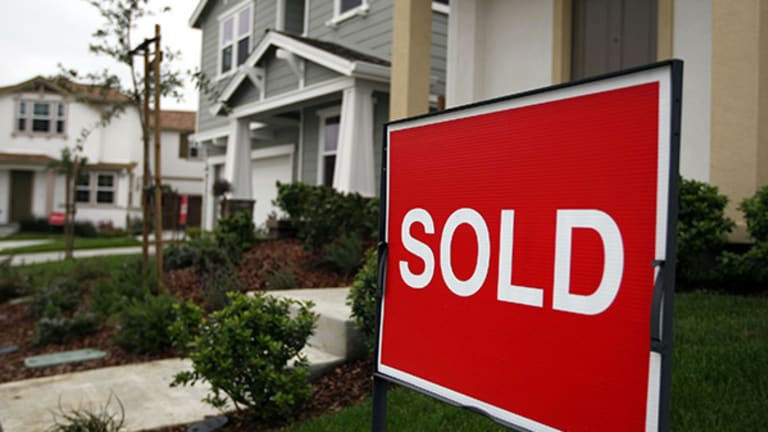 Publish date:
3 Real Estate Trends to Watch This Spring
Spring is shaping up as a seller's market, and more potential home owners are looking at purchasing home plans.
Spring is shaping up as a seller's market, and more potential home owners are looking at purchasing home plans.
Spring is often the most active season for the real estate industry. The days last longer, offering buyers more favorable opportunities to view homes. The homes themselves look more aesthetically pleasing. There also tend to be more properties for buyers to sample and compare. Home owners frequently wait until spring to sell their homes. 
However, home selling and buying is complex. A range of issues can impact sales. That will be the case this spring, which is shaping up as more favorable to sellers. 
Look for the following trends over the next three months:
1. Inventory Turnover Is Favoring the Seller
One key indicator this spring is market inventory. This entails not only the number of houses officially for sale at a given time but how long it will take those properties to sell at their current pace. The fewer the homes, the more likely they are to draw offers and the shorter the inventory cycles.
Observers of real estate say that six months of housing inventory represents a balanced market. Anything less than six months tilts the market toward sellers. A supply exceeding six months leans to buyers.
Over the last four years, the number of homes for sale has dropped 35%, and recent reports put the housing inventory cycle at about 4.4 months.  Homes on the market should, therefore, draw a number of offers, and this competition for available housing should drive up prices.
However, what bodes well for sellers is not so for buyers. For example, the inventory of starter homes, or those that are generally less expensive, have declined, making it difficult for buyers to find a property.
Reports of a tight inventory this spring were confirmed by Svenja Gudell, Zillow's Chief Economist, who said, "There are a lot of economic forces at work behind the scenes that will have a big impact on housing as we enter the busy home-shopping season. Low inventory is a factor in almost every market, so buyers should be prepared for a limited selection in the months to come."

2. More Buyers Will Turn to New Home Plans
With home prices likely to rise this spring and beyond, would-be homeowners are seeking alternatives. The experts at Trulia are forecasting an increase in new home plan purchases and those that haven't even been built yet. Moreover, Ralph McLaughlin, chief economist with Trulia, has already identified a 10-year high for homes being purchased off of a plan.
"Why? The inventory of existing homes continues to fall," McLaughlin said. "Low existing inventory likely pushes prospective buyers away from existing homes towards new homes, and as new home sales rise, this allows builders to sell more new homes off plan."
Such companies as homebuilding giant KB Homes (KBH) - Get KB Home Report have benefitted from demand. Shares of the California-based company recently jumped 7% after KB Homes released strong first-quarter numbers. Revenues exceeded expectations. Many experts are confident that KB Homes will outperform its 2015 numbers, with revenues expected to reach somewhere between $3.35 billion and $3.65 billion. KB Homes' rival Lennar  (LEN) - Get Lennar Corporation Class A Report reported higher-than-expected profits in the first quarter of this year. This stemmed largely from Lennar's decision to stockpile land at distressed prices after the real estate crash. 
3. Buying A House Remains Cheaper Than Renting
People still prefer to rent, but they are operating on a false presumption.
A Freddie Mac survey recently found that seven in 10 respondents believe that it's cheaper to pay rent than a monthly mortgage. More than half of the respondents said that they would be willing to continue renting for at least three more years. The percentage of Baby Boomers (73%) and Millennials (70%) who think renting is cheaper is higher than the percentage of Gen Xers (61%) who feel this way.
That may be because the prospect of saving for a down payment on a home is too daunting for many people. 
"Renting is becoming a popular choice among many age groups," said David Brickman, executive vice president of Freddie Mac Multifamily. "While most renters still have favorable views toward homeownership and aspire to it, many choose to rent because they view it as more affordable and a better fit for their lifestyle right now."
Yet buying remains cheaper than renting. According to Trulia, of the 100 largest metros in the country, buying is cheaper than renting in 98 of them. Those with courage and an ability to save will benefit long-term. That will be the case even in this spring's seller-friendly market. 
This article is commentary by an independent contributor. At the time of publication, the author held no positions in the stocks mentioned.