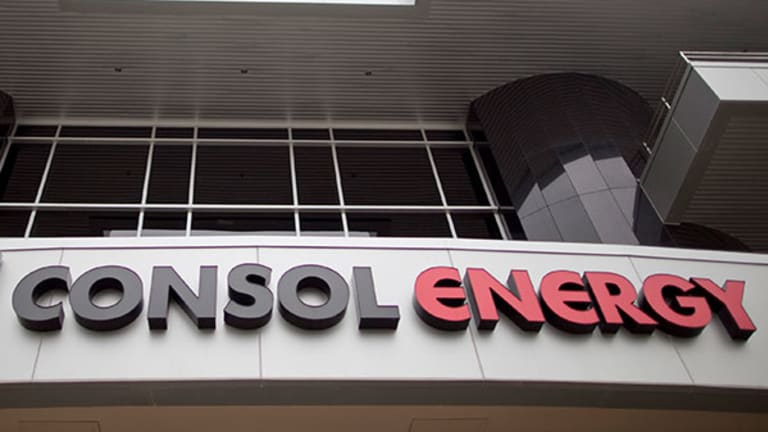 3 Little-Known Stocks Set to Benefit From Today's Energy Sector Dynamics
These companies have what it takes to survive the volatile oil markets of 2016.
How low can they go? Every time oil prices seem to bottom out, they find a way to sink even further. With ample supplies and refiners processing as much of the stuff as they can, the fuel glut is not going away anytime soon.
The unprecedented oil collapse has triggered the biggest drop in the stock market in years. But as with any sudden change, there are also buying opportunities.
We went searching for three lesser-known companies that also stand to make big profits in the radically altered energy environment of 2016.
YRCW
data by
There's been a lot of attention paid to the benefits airlines are reaping from reduced fuel costs, but trucking firms are also doing well. YRC Worldwide Inc. (YRCW) is one of the leading shipping companies in America. Its cost of doing business has dropped dramatically in recent months, and yet the stock price is down more than 20% since the start of the year.
The price has been pulled down partially because of the general correction going on in the stock market, but also because investors have had concerns about the company's high debt levels. It's true that the company's balance sheet shows debt of more than $1 billion, but that's not uncommon in this industry. With quarterly revenues around $1.25 billion and fuel costs that are less than half of what they were one year ago, the company should have no trouble servicing its debt.
The stock price is so far out of whack with its fundamental strengths that the company has been mentioned as a possible takeover target. If this comes to pass, the price could rise rapidly.
data by
Another interesting energy play is Navigator Holdings (NVGS) , the owner and operator of the world's largest fleet of mid-size gas liquefied petroleum gas (or LPG) carriers. The company has consistently held a 30% market share in its industry. Its modern fleet features a broad range of capabilities, including ethylene transport, semi- and full-refrigeration.
In an effort to further solidify its market position, NVGS is adding eight new vessels to this already substantial fleet between January 2016 and March 2017.
But in the general flight of investors away from energy-related stocks, the share price has taken it on the chin. The stock's price-earnings ratio (based on forward earnings) is now a mere 7.3. That's much too low for a company with a strong balance sheet and a consistent record of revenues and profits. Of these three stocks, Navigator would be best-suited for your long-term growth portfolio.
data by
A little-known Pittsburgh-based company called Consol Energy Inc. (CNX) also has strong growth prospects. With more than 9,000 employees, Consol is the leading diversified energy producer in the Appalachian basin. Consol produces both natural gas and high-BTU coal.
Coal may not sound like the most cutting-edge industry, but it remains an important source of fuel both in America and abroad. The company has been expanding its reach by exporting more coal to Latin America, where the market continues to expand. Together, natural gas and coal fuel two-thirds of the nation's power.
And on the natural gas side, Consol Energy has transformed itself from a pure-play coalbed methane producer to a full-fledged exploration and production company.
The company's most recent earnings report showed a bigger loss than most Wall Street mavens had forecast, causing the share price to sag. But a more positive report, or an upward spike in oil prices (which has to happen eventually) will show that the stock has enormous room on the upside.
Keep in mind that these are relatively volatile investments in a market sector that has defied the experts' predictions lately. If you're looking for a steadier ship, consider looking at this group of investments which pays up to 11%. Click here for a free report that lists the best dividend-paying stocks today. They're safe sources of income in a troubled market.
This article is commentary by an independent contributor. At the time of publication, the author held no positions in the stocks mentioned.