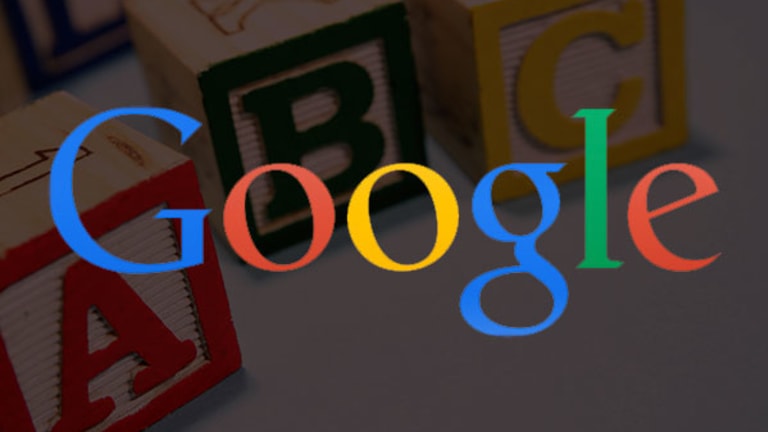 3 Large-Cap Global Technology Stocks Poised for More Gains
Investors should buy shares of Alphabet, Amazon and Facebook right now.
Because of the Nasdaq Composite bubble peak in 2000, the technology sector hasn't been profitable for buy-and-hold investors who got in at the true ground floor. Tech stock performance between 1995 and 2000 was so impressive and front-loaded that gains since then have been downright dreadful compared with most other sectors.
Yet, revenue, particularly from big-cap tech companies has kept chugging along. The stocks from large tech brands appear likely to be the sleeper sector going forward.
Most technology isn't a discretionary item anymore. Instead, it has become a necessity and therefore should likely offer an attractive mean reversion opportunity.
Here are sector returns, via the Morningstar Hypothetical tool:
Keeping in mind that stock "stories" don't make investors money, and strong technicals, or price action, do, here are the three top tech stocks right now.
1. Alphabet (GOOG) - Get Alphabet Inc. Class C Report (GOOGL) - Get Alphabet Inc. Class A Report
Arguably the hardest place in the country to get a job isn't the Pentagon but at Alphabet subsidiary Google. The company is a think-tank with high aspirations and the cash flow to deliver.
Wall Street has always had a hard time with Google management because it doesn't provide guidance and keeps much of its master plan to itself. But with new Chief Financial Officer Ruth Porat, who is the former CFO of investment bank Morgan Stanley, Alphabet's business is being run more like a, well, business.
Combining the huge innovation mindset with strong business operations is a potent combination. The stock looks poised to run further after recently breaking above a downtrend, and it looks attractive on this re-test of the trend line.
You see Jim Cramer on TV. Now, see where he invests his money and why Alphabet stock is a core holding of his multimillion-dollar portfolio. Want to be alerted before Jim Cramer buys or sells GOOGL? Learn more now.

2. Amazon (AMZN) - Get Amazon.com, Inc. Report
If your household is like mine, you get a box delivered from Amazon almost every day. I am a fan of supporting local businesses and their employees, but Amazon has forced all companies to lower their prices and offer a better experience or perish.
As a consumer, Amazon is a wonderful company.
I can get virtually anything I want for a great price and have it delivered free and quickly. That is a competitive advantage that very few other companies have.
And even if the Walmarts of the world pivot to offer something competitive, it may be too late. The battle for brand loyalty has already been won by Amazon.
Then there is the company's corporate cloud business, Amazon Web Services, which is 10 years old and accounts for 41% of Amazon's profit. The $10-billion-a-year business has more than 1 million customers across 190 countries.
About 40% of Amazon's revenue comes from outside the United States,so there is plenty of room for international expansion.
One caveat is that the stock has been expensive on a price-earnings basis since the initial public offering, but don't bet against Chief Executive Jeff Bezos. The stock has been a great opportunity since going public.
When the market is volatile, investors should take the opportunity to buy Amazon on sale. Technicals look positive, and a re-trace to 675 seems likely, assuming that the market can continue its winning ways.



3. Facebook (FB) - Get Meta Platforms Inc. Class A Report
Just because you aren't on Facebook doesn't mean its stock isn't a good investment: 1.5 billion people around the world have an account. The potential commerce and advertising revenue that can be generated from that kind of consistent following is mind-boggling.
Perhaps that is why Facebook's chart is one of the cleanest bull market trends around. The next target is $118, but I suspect this stock will go much higher over the next three, five and 10 years.
The bottom line is that big-cap tech stocks have been out-of-favor for a long time compared with other sectors such as consumer discretionary and health care. But technology is a huge part of our lives, and we aren't looking back.
These three large tech stocks aren't all that expensive, they have stable and predictable growth, and their charts imply upside. Buy the dips!
You see Jim Cramer on TV. Now, see where he invests his money and why Facebook stock is a core holding of his multimillion-dollar portfolio. Want to be alerted before Jim Cramer buys or sells FB? Learn more now.
This article is commentary by an independent contributor. At the time of publication, the author held no positions in the stocks mentioned.