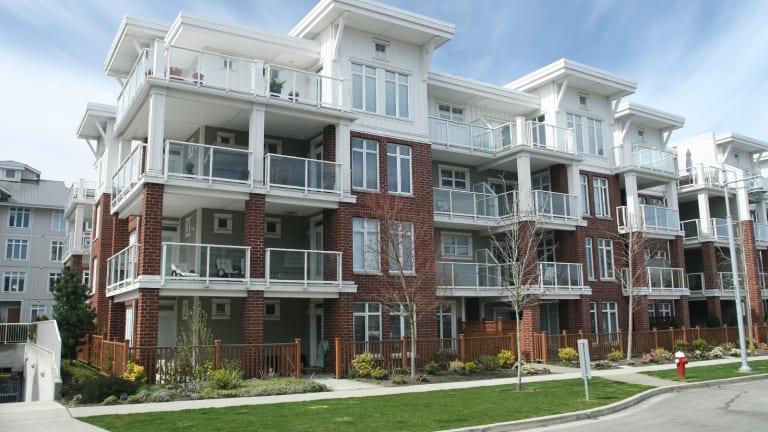 3 Keys to Suriving a Market Selloff -- and 4 Trades to Get You Started
The market could have further to roll over from here, but these three rules will give you the defensive edge to outlast the downside risk in 2015.
BALTIMORE (Stockpickr) -- What a way to start the week. The broad market selloff accelerated on Monday, with the big S&P 500 index shedding almost 4% by the time the closing bell mercifully rang. All told, only six S&P 500 components managed to end the day higher than they started.
That's a pretty brutal stat. Add it onto last week's 5.73% drop in the S&P, and it paints a pretty nasty picture for anyone who owns stocks right now.
And it's way too early to call this selloff over at this point. But that doesn't mean that you should try to "hope" the market into higher ground – instead, it's time to get defensive.
To do that, we're looking at four big trades you can take to sidestep this selloff.
First, it's important to diagnose what's happening here. The last time we saw so many big down days strung together was during the financial crisis of 2008, but what we're seeing this summer is a very different animal.
For starters, it looks more like a liquidity-driven selloff than a selloff that's driven by the macro factors. Unlike 2008, we're not seeing money get shifted from equities to some other sector. Rather, the selling this summer is getting spread pretty uniformly across all the different asset classes.
For instance, oil got creamed on Monday and gold, historically a good macro hedge against stocks, also ended the session lower. Overseas, equity markets got hit just as hard.
That means you shouldn't confuse what's happening here with a headline-driven move. It's not currency devaluations in China or jobs numbers here at home that triggered this.
Instead, this selloff has a lot more to do with investors getting antsy about a market that's been grinding sideways all year long, coupled with a modest correction in the last month. Investors saw flashbacks of 2008 and panicked.
Here's what that looks like from a technical standpoint right now:
The chart above shows a long-term view of the SPDR S&P 500 ETF (SPY) - Get SPDR S&P 500 ETF Trust Report, our best investible proxy for "the market" as a whole. SPY busted through a major trend line support level last Friday, violating a line that's acted like a price floor going all the way back to the middle of 2011 -- and that trend line break had everything to do with Monday morning's big intraday free-fall at the open.
There's some good news and bad news in the chart above. The good news is that the broad market is still in an uptrend, at least in the very long-term. The bad news is that we could see SPY fall another 22% from here without even testing that next big trend line support level.
So what should you do to sidestep this selloff? The good news is that you don't need to panic and unload your portfolio. Instead, following a few simple rules is all it takes to come out ahead here.
Today, I'll show you four trades you can take to make the most of it.
1. Relative Strength is King
When markets are correcting, the single most important indicator you can have in your technical toolbox is relative strength. Relative strength measures a stock's performance versus a major market index. When it's trending higher, it means that the stock you're looking at is beating the market.
Be careful: Don't confuse relative strength with the Relative Strength Index (better known as RSI), which measures momentum. Despite the similar names, they have nothing in common.
Relative strength helps you do better than the market when times are good, and it helps you do less bad than the market when stocks move lower. Since the long-term trend of the stock market points higher, that combination is a recipe for significant long-term returns.
A great example of a stock with positive trends in relative strength right now is Sun Communities (SUI) - Get Sun Communities, Inc. Report.
Long-term, Sun Communities looks bullish. Shares have been bumping up against $70 resistance all year long, and the recent pullback in prices didn't violate the uptrend in shares that started back in May. From here, the buy signal comes on a breakout above our $70 price ceiling. If shares can muster the strength to move up above that $70 price level, we've got a pretty clear indication that buyers are in control of shares.
As a real estate investment trust, or REIT, Sun Communities also has one of the other big traits to look for right now.
2. Look for Yield, But Not Too Much
In recent months, some of the best-performing stocks have been the ones with moderate dividend yields. Lots of investors have been skittish about buying income stocks in 2015 because of the persistent threat of hiking interest rates that the Federal Reserve has been hinting at in recent meetings.
The thing is, the prospect of higher interest rates has been questionable for a while now -- and it's not looking any more likely now that significant volatility has been injected into the market this summer. As more investors come to realize that, it could spur extra outperformance in dividend-payers in the second half of 2015.
A great example of that is Reynolds American (RAI) , one of this week's Rocket Stocks. Reynolds offers the benefits of a big dividend payout plus the defensive posture of being a "sin stock."
And while Reynolds hasn't been immune to the recent market decline, it has managed to hold support and maintain its uptrend, providing investors with an attractive buying opportunity on the next test of the bottom of its price channel.
Bonds are another good option for yield-seekers, and ETFs such as the Vanguard Total Bond Market ETF (BND) - Get Vanguard Total Bond Market ETF Report are an easy way to get exposure to them.
In BND's case, shares are actually testing a big breakout at $82 this week, clearing the way for a move up to prior resistance at $83. With a tight stop in place, BND looks buyable here. Other bond funds look similar right now, but that relationship breaks down when you start moving up to higher-yield funds and stocks.  From a technical standpoint, anything high-yield looks pretty awful right now, so don't get lured by a big dividend payout.
3. Go After Hard Assets
Finally, buying hard assets is a great way to add defensive exposure to your portfolio. Real estate investment trusts, such as the aforementioned Sun Communities, are a good way to play the trend. Mid-cap self-storage stock CubeSmart (CUBE) - Get CubeSmart Report is another REIT that's holding up well.
This stock actually broke out at the end of July, moving through a long-term resistance level at $25. And while shares have retraced a bit since then, they're coming back down to re-test newfound support at our $25 level. That move, called a throwback, is a good sign that this stock is holding up well. From here, a bounce off of $25 would be the buy signal to wait for in CubeSmart.
Again, it's important not to overdo it on the hard asset front. While real estate prices are helping to give REITs a shot in the arm, a strong dollar and turbulent commodity markets have made more traditional hard assets like gold and oil (or miners and energy companies) look unattractive in spite of the stock selloff.
From a technical perspective, the broad market could have further to roll over from here. But stick with relative strength, moderate yields and hard assets, and you'll have the defensive edge to outlast the downside risk in 2015.
This article is commentary by an independent contributor. At the time of publication, the author held no positions in the stocks mentioned.