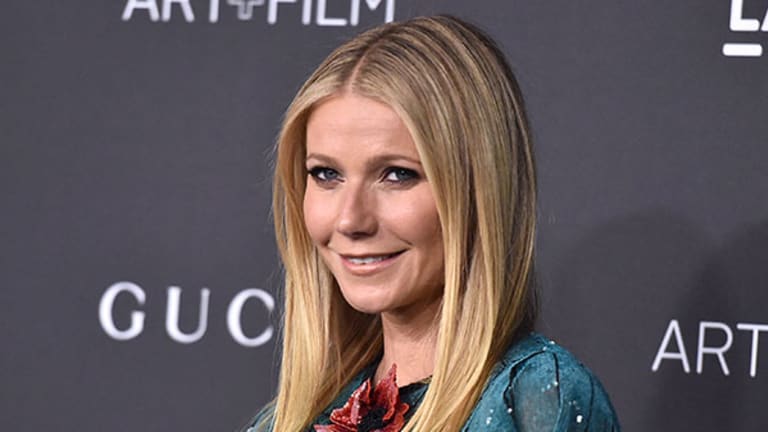 3 Investment-Worthy E-Commerce Startups That Offer Branding Power
In a saturated market, recognition is critical to success. Here are three young companies that are ripe for discovery by investors.
According to a recent report from the National Venture Capital Association and Thomson Reuters, venture capital funds closed in the U.S. decreased to $28.2 billion last year from $31.1 billion in 2014.
This shift is affecting startups across all industries as they fight for funding, and e-commerce is no exception.
As Women's Wear Daily reported, the general consensus is that a good idea is no longer enough to secure VC funding. Investors expect founders to present a path to profitability, and in e-commerce, this means existing brand recognition.
How is possible to build brand recognition and attract a band of followers without products? For some, the solution is leveraging an existing personal brand. With that in mind, here are three e-commerce startups ripe for investment.
1.Goop
With a founder who just happens to be an Oscar-winning actress and who has graced the covers of countless fashion magazines, Gwyneth Paltrow's Goop is a force. When she launched Goop in 2008, it started as an e-newsletter with carefully curated lifestyle content including fashion, health and wellness.
From there, Goop evolved into a full-blown lifestyle site that seamlessly blends editorial content with commerce. It is important to note that the evolution occurred very slowly, with Paltrow waiting to monetize until she had already amassed an army of loyal readers.
When one considers the fact that a similar e-commerce effort from actress Blake Lively failed to pick up steam, something she herself attributed to its too-rapid launch, it is clear that Paltrow was smart in her slow and steady approach to monetization.
Goop's first crack at commercialization was in 2012, when it began offering one limited-edition product for sale weekly, with each piece being an exclusive collaboration between an existing brand and Paltrow herself. Then in 2014, she tapped media maven Lisa Gersh as chief executive to help the burgeoning startup grow.
With Gersh at the helm, Goop closed a $10 million Series A round of financing last August, led by Tony Florence at New Enterprise Associates, and launched its own skin care line, goop by Juice Beauty this year. The line's $125 Discovery Set sold out within one week of its launch.
If that doesn't convey the profitable power of Paltrow's brand, nothing can. Goop will likely launch more original products as it grows, and if the success of its beauty line is any indication, Goop is certainly an e-commerce startup worthy of investment.
2.Draper James
Reese Witherspoon, also an Oscar-winning actress, is widely known for her bubbly personality and Southern charm, so when she launched her retail brand Draper James, it came as no surprise that the line of clothing, accessories and home décor was inspired by her roots.
She officially launched the e-commerce site last May, and she also opened a flagship brick-and-mortar location in Nashville, Tenn., later in the year, immediately making headlines and easily securing the kind of press coverage for which most startups would have to fight tooth and nail. Again, this goes back to the actress leveraging her own, well-established personal brand.
Witherspoon made it crystal clear that the retail line is based on her heritage, aptly naming it after her grandparents Dorothea Draper and William James Witherspoon. On the Draper James website she offers a clear Genesis story for the brand, sharing personal details about her love for her grandparents and the American South.
Like Witherspoon, Draper James oozes Southern charm, which offers visitors a distinct brand experience while perusing the site. From curated collections such as Southern Sayings and Savannah Floral to the site's blog titled, "Love, Reese: A Southern Lifestyle Blog," she has created a cohesive digital brand that complements her personal brand perfectly.
And investors have noticed. In October, Draper James closed a $10 million Series B round of financing led by Forerunner Ventures, with participation from JH Partners and Stone Canyon Industries as well.
Provided Witherspoon continues to foster the Draper James brand while leveraging her own, the actress's retail venture is surely one to watch.
3. DSTLD
Dubbed early on the "Everlane for jeans," DSTLD is a direct-to-consumer retailer that essentially sells jeans at wholesale prices.
In effect, what Warby Parker did with eye wear, DSTLD is doing with denim.
The brand told TechCrunch that it considers its jeans comparable to those from high-profile premium brands such as Citizens of Humanity and J Brand because it uses the same textile providers and wash houses. Although providing a premium product at a wholesale price should seemingly resonate well, DSTLD faced a substantial challenge at launch: convincing shoppers to care more about the quality of the product than the name of the brand.
And then something magical happened for the young denim darling. Country star Carrie Underwood and "it girls" Cara Delevingne, Selena Gomez and Kendall Jenner were all spotted wearing DSTLD jeans.
When it comes to convincing a brand-conscious shopper to buy a pair of jeans from a relatively unknown brand, few things are more powerful than endorsements from some of the biggest celebrities on the planet.
Beyond being able to archive the celebrity love on its own site, DSTLD got exposure on ELLE.com in an an article encouraging readers to shop like Jenner, and the article includes a direct link back to its site. DSTLD may not have a famous founder, but its celebrity fans give it the edge it needs to succeed in the saturated e-commerce market.
There are no guarantees in the world of e-commerce, but these retailers have one thing in common that sets them apart: brand awareness. And for that reason, they are positioned for continued success.
This article is commentary by an independent contributor. At the time of publication, the author held no positions in the companies mentioned.