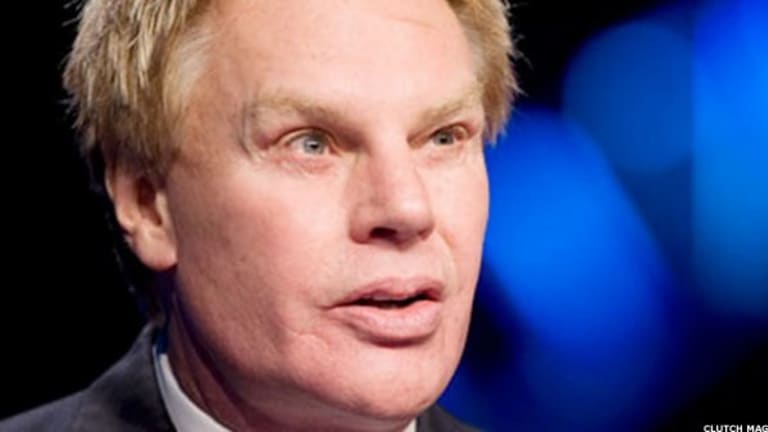 3 Huge Reasons Abercrombie CEO Mike Jeffries Lost His Job
Abercrombie & Fitch has finally parted ways with its controversial, long-time CEO after numerous operational failures. More changes are on the way in 2015.
Abercrombie & Fitch has finally parted ways with its controversial, long-time CEO after numerous operational failures. More changes are on the way in 2015.
NEW YORK ( TheStreet) -- There are a lot of reasons why longtime Abercrombie & Fitch's (ANF) - Get Report  CEO Mike Jeffries finally lost his job on Tuesday.
Jeffries may have built Abercrombie into one of the hot retailers of the 90s, but his recent tenure has been marked by major failures, from highly-publicized public relations gaffes to the closing of hundreds of underperforming stores. No wonder investors cheered news of his exit, with the stock up almost 7% in recent trading on Tuesday.
Jeffries' failures atop the company were numerous, but there were three in particular that doomed him.
1. He was a public relations nightmare.
The long-time executive triggered an uproar in 2013 when his comments from a 2006 interview with Salon explaining why Abercrombie & Fitch refused to carry women's clothing over a size 10 were dug up by media outfits.  "That's why we hire good-looking people in our stores," Jeffries said.  He added, "Because good-looking people attract other good-looking people, and we want to market to cool, good-looking people -- we don't market to anyone other than that." The controversy led to Jeffries issuing a public apology on May 15, 2013.
"While I believe this seven-year old, resurrected quote has been taken out of context, I sincerely regret that my choice of words was interpreted in a manner that has caused offense," said Jeffries.  "We are completely opposed to any discrimination, bullying, derogatory characterizations or other anti-social behavior based on race, gender, body type or other individual characteristics."
2. He expanded way too aggressively.
When not destroying the company's reputation in public, Jeffries could be spotted destroying Abercrombie's financial statements by signing off on the opening of too many U.S. stores, despite teens increasingly choosing to buy from the lower-priced racks found at Forever 21 and H&M.
Then there was female lingerie and accessories concept Gilly Hicks, also developed by Jeffries, unveiled in 2008 as a direct competitor to Limited Brand's (LB) - Get Report Victoria's Secret. On Nov. 1, 2013, Abercrombie announced the closure of its 24-standalone Gilly Hicks stores. The brand was moved to the inside of select stores at Abercrombie's surfwear-inspired Hollister division.  Similar to Ruehl, the Gilly Hicks store closures came at a big financial cost -- the company incurred about $90 million in restructuring costs related to Gilly Hicks store closures as of the first quarter of 2014.
Ultimately, the surprise development to part ways with Jeffries during the holiday season signals that major changes at the retailer in 2015 loom large.
One of those changes could involve offering teens more affordable prices on apparel at the Abercrombie & Fitch division to compete with the likes of fast-fashion retailers H&M and Forever 21. Such a decision would mirror the price-cutting campaign implemented by Jeffries at the Hollister division this year.
Another is the shuttering of Abercrombie kids stand-alone stores, with the products being moved into the cavernous adult stores, something hinted at in the most recent earnings call. "The kids' carve-outs (kids product in Abercrombie & Fitch stores), we are looking at very carefully, we have a great deal of attention being paid to this," said Jeffries.