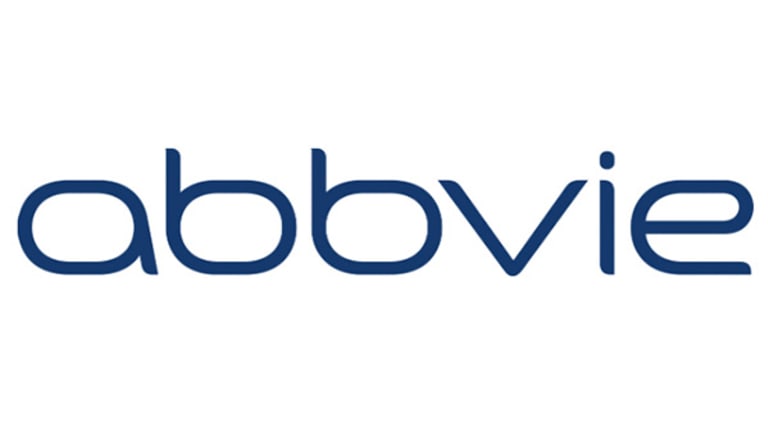 Publish date:
3 Health Care Stocks to Own in a Dangerous Market
In this volatile market, it's time to look for 'defensive growth' in the health care sector. Here are the three best health care stocks now.
In this volatile market, it's time to look for 'defensive growth' in the health care sector. Here are the three best health care stocks now.
The recent bloodbath on Wall Street has renewed investor interest in defensive sectors such as health care. To help you build a well-rounded and shock-proof portfolio, we have picked a mix of health care stocks with related yet diverse profiles.
These stocks should be a part of your long-term wealth building strategy. Here are our top three picks.
data by
1. AbbVie Inc. (ABBV) - Get Report
A spinoff from Abbott Laboratories, AbbVie is a drug manufacturer generating about $20 billion in revenues.
Following the split, AbbVie's operating income has been under pressure, falling from $5.6 billion in 2013 to $3.4 billion in 2014.
However, the company is riding high on growth prospects of its best-selling drug for rheumatoid arthritis, Humira. By 2020, the company projects Humira sales to cross $18 billion. Among other important drugs in its portfolio, Imbruvica will surpass $5 billion in sales and Viekira Pak will cross $3 billion. Its pipeline programs can deliver more than $30 billion in fresh revenue by 2024.
For the year ended Dec. 15, the company is expected to post over 29% growth in earnings, according to Yahoo Finance. The uptrend should continue into the next year, with earnings expected to grow over 17% by December 2016. Revenue for the year is expected to grow to $26.07 billion from $22.86 billion estimated for the current year.
While free cash flow had dipped in 2014, the 12-month trailing (TTM) figure shows that at $4.4 billion, it is well on the road to recovery and largely in line with the annual figures. This renewed cash flow could come handy in fulfilling dividend payments and debt obligations.
At a dividend yield of 3.9% and a price-to-earnings growth (PEG) ratio of 0.66, ABBV offers deep value in an industry that trades at 1.18. It is also far more attractive than big pharma stocks like Pfizer at 3.23 PEG, Merck at 3.65 PEG, Novartis at 2.17 PEG and Amgen at 1.46 PEG .
All eyes are on ABBV's quarterly earnings announcement due Friday, where it's expected to log an EPS spike of more than 26% and record 19% in topline growth. This stock belongs in every well-balanced retirement portfolio.
data by
2. Intuitive Surgical Inc. (ISRG) - Get Report
With robotic-assisted surgery gaining ground, medical appliances and equipment firm Intuitive Surgical has immense growth potential.
Intuitive manufactures da Vinci Surgical Systems and related instruments and accessories which are used in robotic-assisted surgery.
ISRG could also be a potential takeover candidate for Johnson & Johnson, which is on the prowl for acquisitions in the surgical robot space.
While the company cooled off slightly with its three-year average revenue growth down below 7% and net income dropping below the industry average, it is showing promising signs of growth in 2015. Annual revenues for 2015 grew to $2.38 billion, up nearly 12% and net income surged over 40% to $588 million.
Analysts expect the company to grow earnings by over 14% annually in the next five years, pacing ahead at a rate much faster than the 9.03% recorded in the previous half a decade.
With over $3.3 billion in cash (nearly 20% of share value), zero debt and profit margins of nearly 25%, Intuitive Surgical checks the boxes of being a performer suitable for long-term investors. The fact that the ISRG stock trades at a 5-year expected PEG ratio of 1.81 vis-a-vis larger medical device firms like Medtronic at 2.47 and Stryker Corp at 1.86 makes it even more attractive.
data by
3. PRA Health Sciences (PRAH) - Get Report
PRA Health Sciences is a contract research organization (CRO) that provides outsourced clinical development services to pharmaceutical and biotechnology industries.
The company has therapeutic expertise in areas that are among the largest in pharmaceutical development, including oncology, central nervous system, inflammation and infectious diseases. Its global clinical development platform spans over 70 offices across the world.
Margins might be slim in the competitive CRO space, but PRA Health Sciences has scale. Since 2000, PRA has performed over 3,100 clinical trials across the globe and worked on more than 100 marketed drugs. With investments in medical informatics and clinical technologies, PRA has strongly aligned itself to real-time CRO efforts.
Coming to stock performance, PRA has performed exceptionally well in 2015, and has more than doubled in value since its initial public offering (IPO) in November 2014.
Analysts expect this small-cap gem to deliver earnings growth of over 20% each year for the next five years. PRAH trades at a PEG of 1.1, which gives you a bigger bang for your buck than Quintiles Transnational at 1.38.
As we've just explained, these three health sector stocks are well-suited for your long-term retirement investing. Are you making the right moves for your retirement portfolio, or are you blowing it by making all-too-common money mistakes? There are crucial steps that you should be taking now, to build wealth over the long haul. To find out whether you'll have enough money in your later years, download our free report: Your Ultimate Retirement Guide.
This article is commentary by an independent contributor. At the time of publication, the author held no positions in the stocks mentioned.