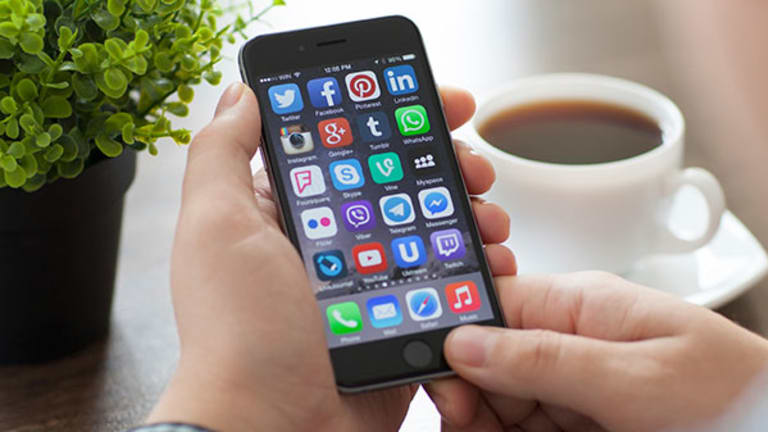 3 Consumer Goods Dividend Stocks That Won't Be This Cheap Again
The market is historically overvalued, but Apple, Ford Motor and Archer Daniels Midland are excellent bargains.
The S&P 500 is trading at a price-to-earnings ratio of 22.5, which compared with its historical P/E ratio of 15.6 makes it expensive by historical standards.
But despite the higher-than-average valuation level of the overall market, there are still bargains available.
Let's look at three well-respected consumer goods dividend stocks that are trading at extremely low P/E ratios.
The first undervalued consumer goods stock is the largest corporation in the world. Still, investors have bid down the company's P/E ratio.
Another continues to have success driven by macroeconomic tailwinds, yet the market isn't rewarding its stock. The company paid a hefty special "bonus" dividend this year.
And the final stock has fallen 19% this year, despite favorable long-term growth prospects. This company is a dividend aristocrat, poised to continue delivering many more years of consecutive dividend increases.
Undervalued Consumer Goods Dividend Stock No. 1:  Apple (AAPL)
Technology giant Apple seems perpetually undervalued as investors continue to doubt the company's growth trajectory. Based on its recent $105 stock price, shares of Apple are valued at a P/E ratioof just 11,about half the average valuation of the S&P 500.
Is Apple a better-than-average company? It looks like it, and yet it trades for about half the S&P 500's P/E ratio.
The stock has lost 15% of its value over the past year, despite the fact that Apple continues to increase sales and earnings at a healthy rate, even without the benefit of a major new iPhone release.
Apple earned $3.28 a share for the fiscal first quarter ended Dec. 26 on $75.87 billion of revenue, up 7% and 2%, respectively, from a year earlier. The results would have been even better if not for the strengthening dollar-constant currency, and revenue would have actually increased 8%.
The company's monstrous earnings make it the largest corporation in the world based on market capitalization.
But investors are concerned about the next growth phase of the iPhone, which itself constitutes about 68% of Apple's total revenue.
Indeed, though Apple sold an incredible 74.8 million iPhones last quarter, total iPhone device sales grew only fractionally year over year. Plus, last quarter, Apple recorded the lowest growth in iPhone sales since it was first introduced in 2007.
Apple is attempting to reignite growth until the release of the iPhone 7, by offering a low-cost iteration, called the iPhone SE. This model will be priced at just $399, the lowest price of any of Apple's new phones.
The move could further Apple's progress in emerging markets, which are increasingly important to the company's growth trajectory as more developed markets such as the United States level off.
Apple has racked up impressive growth from emerging markets, including China. The company increased revenue by 14% last quarter in greater China year-over-year, the only geographic region to sport double-digit revenue growth for Apple.
The company's stock now also appeals to dividend investors, as it offers a 2% dividend. That yield should grow shortly, as Apple is due to update its capital allocation program next month.
Because the company generates so much cash flow and has a large amount of cash on the balance sheet, Apple should have no trouble increasing its dividend once again, perhaps by double digits.
You see Jim Cramer on TV. Now, see where he invests his money and why Apple stock is a core holding of his multimillion-dollar portfolio. Want to be alerted before Jim Cramer buys or sells AAPL? Learn more now.



Undervalued Consumer Goods Dividend Stock No. 2:  Ford Motor (F)
U.S. automaker Ford Motor is a curious study, as the company itself continues to perform very well. Auto sales in the United States are booming, thanks to low interest rates and low gas prices.
But Ford Motor stock has performed poorly recently, down 9% in the past year. This has brought Ford Motor's P/E ratio down to just 7.
And yet, Ford Motor's fundamentals continue to improve. Total car sales in the United States rose by 5% last year.
In particular, the F-Series pickup truck continues to sell very well and has been America's best-selling vehicle for 35 years.
Ford Motor earned a pretax profit of $10.8 billion last year, setting a new record for the company.
Its strategic imperative was to improve its business in Europe and continue its momentum in Asia. It succeeded on both counts last year.
One major contributor was Ford Motor's European business returning to profitability last year, thanks to 8% revenue growth, excluding foreign exchange. And, the company recorded its highest annual profit ever in the Asia-Pacific region.
Ford Motor could be a classic case of investor sentiment not matching reality. Investors are very bearish, as evidenced by the low P/E ratio, and analysts are concerned that the company won't be able to maintain the momentum of robust sales.
But Ford Motor itself sees good things in the year ahead. For 2016, it expects pretax profit, operating earnings per share and revenue to be comparable to or higher than last year's levels.
Ford Motor is solidly profitable and returns a great deal of its earnings to shareholders, paying a $1 billion special dividend to investors this year, which amounting to 25 cents a share, in addition to its 15-cents-a-share regular dividend.
The company's total 2016 planned dividends will be 40% higher than last year's dividends because of this. Ford Motor is a cheap consumer goods stock that offers a high dividend yield of 4.5%.


Undervalued Consumer Goods Dividend Stock No. 3:  Archer Daniels Midland (ADM)
The downturn in the agriculture industry is keeping a lid on Archer Daniels Midland's valuation. The stock trades at a P/E ratio of 14, which is well below that of the S&P 500.
Declining commodity prices, including oil, have hurt the ethanol business, which has affected Archer Daniels Midland's corn-processing segment. But falling prices for a host of other agricultural commodities, including soybeans, weakened its oil seeds processing unit.
Making matters worse, the strengthening dollar and rising supply over the past year have had a negative effect on Archer Daniels Midland's export volumes and margins.
In all, Archer Daniels Midland's net sales and earnings per share declined 16% and 13%, respectively, last year.
But the company remains highly profitable and should turn around once the broader industry conditions recover.
Archer Daniels Midland has employed a significant cost-cutting program to give support to earnings going forward. The company plans to reduce company-wide costs by $275 million by the end of the year.
With its ample profits, the company returns cash to shareholders in two ways.
First, Archer Daniels Midland bought back $2 billion of its own stock last year, which is advantageous for the company because it could repurchase shares at attractive prices.
And, its dividend yields 3.3%. The dividend is secure, with the company boasting a long history of paying and raising its dividend regularly, even during downturns in the agriculture industry. 
Archer Daniels Midland is a dividend aristocrat, thanks to its long streak of consecutive dividend increases.
The company has paid a dividend for more than 80 years without interruption, and it recently raised its dividend by 7%. Over the past five years, Archer Daniels Midland has increased its dividend by 13% compounded annually.
As a result, the stock should appeal to both value and income investors. The company is a favorite of The 8 Rules of Dividend Investing, thanks to its above-average yield, solid long-term growth potential and cheap valuation.
This article is commentary by an independent contributor. At the time of publication, the author was long ADM.