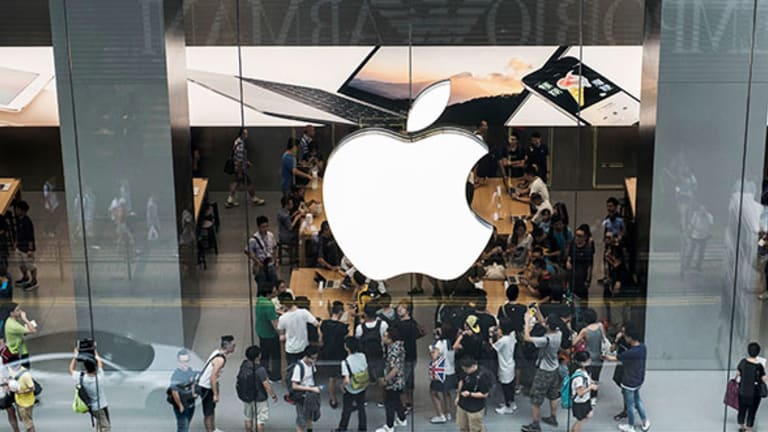 3 Big Stocks on Traders' Radars -- and What to Do With Them
Here's how to trade some of the most active stocks on the market right now, including Apple and Galena Biopharma.
Here's how to trade some of the most active stocks on the market right now, including Apple and Galena Biopharma.
BALTIMORE (Stockpickr) -- Put down the 10-K filings and the stock screeners. It's time to take a break from the traditional methods of generating investment ideas. Instead, let the crowd do it for you.
From hedge funds to individual investors, scores of market participants are turning to social media to figure out which stocks are worth watching. It's a concept that's known as "crowdsourcing," and it uses the masses to identify emerging trends in the market.
Crowdsourcing has long been a popular tool for the advertising industry, but it also makes a lot of sense as an investment tool. After all, the market is completely driven by the supply and demand, so it can be valuable to see what names are trending among the crowd.
While some fund managers are already trying to leverage social media resources like Twitter to find algorithmic trading opportunities, for most investors, crowdsourcing works best as a starting point for investors who want a starting point in their analysis.
Today, we'll leverage the power of the crowd to take a look at some of the most active stocks on the market.
Frontier Communications
Nearest Resistance: $5.30
Nearest Support: $5.00
Catalyst: Secondary Offering
Up first is $5 billion telco Frontier Communications (FTR) - Get Report. Frontier has seen some pretty rough performance lately, with shares down more than 33% in the last three months alone. Friday morning, Frontier priced a 150-million share offering at $5, a deal that's carrying over into a big-volume move today.
From a technical standpoint, FTR's chart still looks pretty ugly. Shares are consolidating just above that key $5 price level, but the major trend is still pretty clearly pointing lower. If $5 gets violated this week, then look out below in Frontier Communications.
Apple
Nearest Resistance: $132.50
Nearest Support: $127.71
Catalyst: WWDC Event
Tech behemoth Apple (AAPL) - Get Report is seeing elevated trading volumes this afternoon, boosted by the firm's scheduled World Wide Developer's Conference keynote. Apple's keynote events are closely watched by investors, as Wall Street watches closely for potential new product launches.
Technically speaking, AAPL looks bullish in the long-term. Shares have been forming a textbook ascending triangle pattern since the beginning of 2015, pressing up against $132.50 resistance three times now. If that $132.50 price ceiling gets taken out, then we've got a new buy signal in AAPL.
MannKind
Nearest Resistance: $6.90
Nearest Support: $6.25
Catalyst: Short Squeeze
Biopharmaceutical stock MannKind (MNKD) - Get Report is rallying more than 10% as I write this afternoon, boosted by a short squeeze that's propelling shares toward a retest of prior highs from earlier in the year.
A short squeeze happens when short sellers get forced to cover their positions amid buying pressure, creating a positive feedback loop that sends shares even higher. With more than 40% of MNKD's float tied up by short sellers, the recent double in share prices since last month has provided a lot of pain for anyone betting against MannKind.
Look for a retest of resistance at $7.75 in the next week or two.
Galena Biopharma
Nearest Resistance: $2.40
Nearest Support: $2
Catalyst: Technical Setup
Small-cap biopharmaceutical stock Galena Biopharma (GALE) is another notable biotech name that's making big-volume moves this afternoon. GALE has been a huge mover in the last month, up more than 67% over the course of those last four weeks.
After attempting to correct early in this morning's session, shares are moving back into positive territory as the day progresses. While shares had been in a downtrend for most of the last year or so, this week's price action means that the downtrend is over.
This article is commentary by an independent contributor. At the time of publication, the author was long Apple.