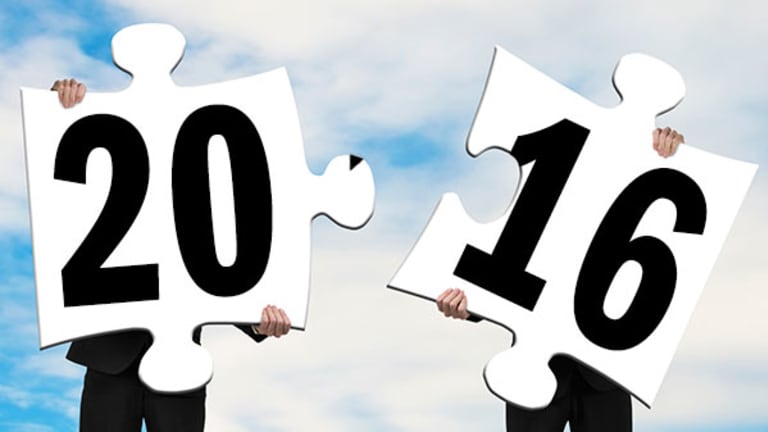 3 Big Merger Deals That Regulators Challenged and What It Means
In recent years, the Federal Trade Commission and the U.S. Department of Justice have placed obstacles in front of some of the world's largest, proposed mergers.
Over the past several years The Department of Justice and Federal Trade Commission (FTC) have stepped up challenging the country's biggest corporate mergers, opposing a higher proportion ever.
The regulatory authorities contend that they are protecting consumers from merger deals that promote "anticompetitive conduct and unfair or deceptive practices." This stauncher approach to regulating M&A activity reflects public sentiment, which has been critical of large business organizations. Critics of large companies say that they are overly concerned with profits and have lost sight of providing excellent products and services at a fair price. 
But critics of the agencies and increased regulation say that this is unfairly harsh and interferes with commonly accepted business practices. Regardless, M&A activity in 2016 is likely to remain strong, according to a KPMG survey. Owing to "low-interest rates, resilient stock prices, solid employment numbers and an abundance of cash," the U.S. could be the most popular deal destination in 2016, according to the report.
Under the Hart-Scott-Rodino Act, the FTC and DoJ review proposed transactions that may negatively impact the trade and commerce market of the United States.
In a general merger review process, companies must report deals that have a valuation of more than $78.2 million to these federal agencies for assessment. Most of the deals move forward after a preliminary review. 
Once the agency completes its review, it takes one of three actions. It may close the investigation, enter into a settlement with the companies or block mergers from going forward. Blocking a merger deal usually happens when the agency feels that the deal may create a monopoly.
Here is a look at three merger deals that have not taken place because of new regulations or objections by federal agencies.
1. Oil & Gas Industry
One of the largest merger deals that has come under scrutiny is Halliburton's (HAL) - Get Halliburton Company Report proposed acquisition of Baker Hughes (BHI) . In 2014, Halliburton announced its plan to acquire Baker Hughes calling the news a "historic step." In 2016, the Department of Justice filed a lawsuit to block the deal asserting that it might "eliminate competition, raise prices and reduce innovation" in the oil industry. Deep Dive: Will the Halliburton-Baker Hughes Deal Survive Government Opposition?
The Justice Department said that the combined firm would eradicate competition for 23 services and products. Attorney General Loretta E. Lynch added, "Our action makes clear that the Justice Department is committed to vigorously enforcing our antitrust laws. In the days ahead, we will continue to stand up for fair deals and free markets, and for the American people we are privileged to serve." 
In a press release, Halliburton responded that it intended to vigorously contest the stance taken by the Department of Justice. The companies strongly believe that the Department of Justice reached a "wrong conclusion in its assessment of the transaction". 
2. Pharmaceutical Industry
After months of speculation, the anticipated merger of drug giant Pfizer (PFE) - Get Pfizer Inc. Report with Ireland-based Allergan (AGN) - Get Allergan plc Report came to a halt days after a rule change by the Obama administration. The change seemed to target the deal which would have shifted the combined companies' headquarters to Dublin. Maneuvers in which a U.S.-based company moves its headquarters overseas to avoid heftier U.S. corporate taxes are called inversions. Deep Dive: Explaining What Tax Inversions Are, Where They Come From and How They Work
Allergan is a holding in Jim Cramer's Action Alerts PLUS Charitable Trust Portfolio. See how Cramer rates the stock here. Want to be alerted before Cramer buys or sells AGN? Learn more now.
President Obama has called inversions "one of the most insidious tax loopholes out there."
Ireland's 12.5% corporate tax rate is about one third of the U.S. rate. The Pfizer-Allergan deal reportedly would have been the largest corporate inversion ever.
In an updated framework on business tax reform released in mid April 2016, the Treasury said it would allow cross-border merger deals that outline genuine business strategies and economic efficiencies. According to Bloomberg View, since 1982 more than 50 U.S. companies have shifted their base to low-tax countries, with more than 20 since 2012. 
Inversions have represented one area of agreement for at least some Democrats and Republicans. Deep Dive: Congresswoman Rosa DeLauro's Tough Opposition to Tax Inversions
In a statement to Business Insider in 2015, the Republican presidential front-runner, Donald Trump called the Pfizer-Allergan deal, "disgusting." The Democratic presidential candidate, Hillary Clinton said, "For too long, powerful corporations have exploited loopholes that allow them to hide earnings abroad to lower their taxes." In March 2016, Bernie Sanders wrote a letter to the Treasury urging it to block the inversion by Pfizer. Deep Dive: Treasury Department Rules Were "Targeting" Pfizer-Allergan
3. Office Products And Services
In 2015, the FTC challenged the proposed $6.3 billion acquisition of Office Depot (ODP) - Get The ODP Corporation Report by Staples (SPLS) . In its administrative complaint, the Commission said that the deal would violate antitrust laws by reducing competition. At the root of its argument, the agency was concerned that the deal between the two largest office-supply retailers could increase prices and provide big companies with fewer options to buy in bulk. Deep Dive: Regulators Getting Smarter and More Aggressive
But the deal may still come to fruition. 
In April 2016, the U.S. District Judge in Washington urged the FTC and the companies' lawyers to "sit down and talk." According to Bloomberg, the judge asked why the FTC was focusing only on its biggest corporate customers. An administrative trial is scheduled for May 10. Deep Dive: Will the Next President Be as Tough on Mergers as Obama?
This article is commentary by an independent contributor. At the time of publication, the author held no positions in the stocks mentioned.