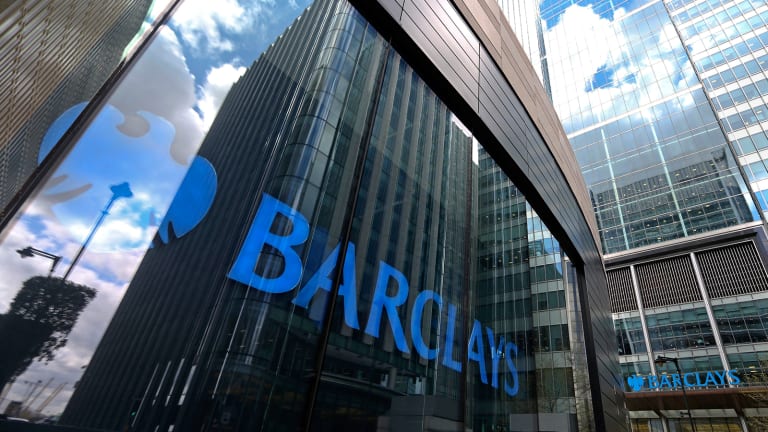 3 Big Banking Scandals You Should Know About
If you're new to financial news or investing, here are three recent banking scandals with broad repercussions that you should know about.
NEW YORK (TheStreet) -- On Sunday, about 20,000 people protested in the capital of Moldova, one of Europe's poorest countries, because of a banking scandal, Reuters reported. They were furious about the disappearance of $1 billion from Moldova's three largest banks.
The money is equivalent to about one-eight of the country's gross domestic product, and the central bank's efforts to stabilize the country's banking system in the wake of the theft has resulted in inflation and higher interest rates, the Economistreported earlier this year.
But big banking scandals that outrage citizens don't only happen in relatively poor former Soviet republics. For those who are young or new to financial news, it's important to know that such scandals explode in some of the world's leading economies, raising questions about ethics within the banking industry and about whether different regulations need to be put in place. A few are listed below.
1. Libor Scandal
In August, a U.K. judge sentenced Tom Hayes, a former trader at UBS (UBS) - Get UBS Group AG Report and Citigroup (C) - Get Citigroup Inc. Report , to 14 years in prison for his role in what has come to be known as the Libor scandal. Hayes was convicted of attempting to fraudulently rig the London interbank offered rate, or Libor, which is the interest rate that banks charge one another for loans in the London market, The Wall Street Journal reported. The scandal has global repercussions because Libor is a key benchmark for short-term interest rates around the world. 
Hayes was the first person to receive an individual criminal sentence related to Libor rigging, The Wall Street Journal noted. But the scandal is about much more than a single rogue trader. Hayes had argued that what he did was in line with industry standards and that his superiors were aware of what he was doing, the Journal also said. And large banks have already received punishments related to the issue. Barclays (BCS) - Get Barclays PLC Sponsored ADR Report , for example, was fined $435 million by U.K. and U.S. regulators in 2012 for attempting to manipulate Libor and Euribor interbank rates between 2005 and 2009.
The Libor scandal is a story that's still unfolding. Six former brokers are facing a London jury Tuesday over allegations they conspired to rig Libor, according to this Reuters report.
2. Foreign Exchange Manipulation
In May five large banks agreed to plead guilty to criminal charges and pay a total of more than $5.5 billion to settle charges that their traders manipulated the foreign exchange market in order to profit, USA Today reported. U.S. and European authorities said that units of Citigroup, JPMorgan Chase (JPM) - Get JPMorgan Chase & Co. (JPM) Report , Barclays and Royal Bank of Scotland (RBS) - Get Royal Bank of Scotland Group plc Sponsored ADR Report admitted that their traders rigged prices of dollars and euros from December 2007 to January 2013, USA Today said.
Large banks are also paying significant money in civil cases. In August nine banks, including Barclays, Goldman Sachs (GS) - Get Goldman Sachs Group, Inc. (GS) Report and HSBC (HSBC) - Get HSBC Holdings PLC Sponsored ADR Report
agreed to a $2 billion settlement with investors in New York related to the rigging of currency markets, the Financial Times reported.
That settlement could open the doors to civil claims elsewhere related to foreign exchange rigging, the FT noted, so this story is far from over.
3. PPI Scandal (Payment Protection Insurance)
The scandal over payment protection insurance in the U.K. affected millions of people. PPI was started with an intention to help those who lost their jobs or remained too sick to work. But over the course of two decades it became a growing nightmare as millions of policies were sold to people who didn't need them.
The Financial Services Authority (FSA) began imposing fines for PPI mis-selling in 2006. Lloyds (LYG) - Get Lloyds Banking Group plc Sponsored ADR Report is among the worst offenders as it is the biggest lender in the Britain. Closure of this banking debacle may come sometime in 2018, as the Financial Conduct Authority wants to end the U.K.'s largest mis-selling scandal. According to The Wall Street Journal, $30.3 billion has already been paid in in compensation and "the scandal has become an industry unto itself."
The aforementioned are only some of the many banking scandals that occured around the time of one of the worst financial crises in history. Such big scandals not only tarnish the reputation of the banks involved but can have wide-ranging repercussions for an economy and for consumers. Clearly, ethics in the banking industry still leave something to be desired, and there is a lack of transparency and not enough accountability.
Firmer criminal prosecution of the bankers behind these scandals and stricter reforms demanding greater transparency may help prevent future actions that improperly influence markets and hurt consumers and retail investors.
As
recently put it, "Most of the recent banking scandals have ended not in the courtroom, but in opaque settlements and large fines."
This article is commentary by an independent contributor. At the time of publication, the author held no positions in the stocks mentioned.