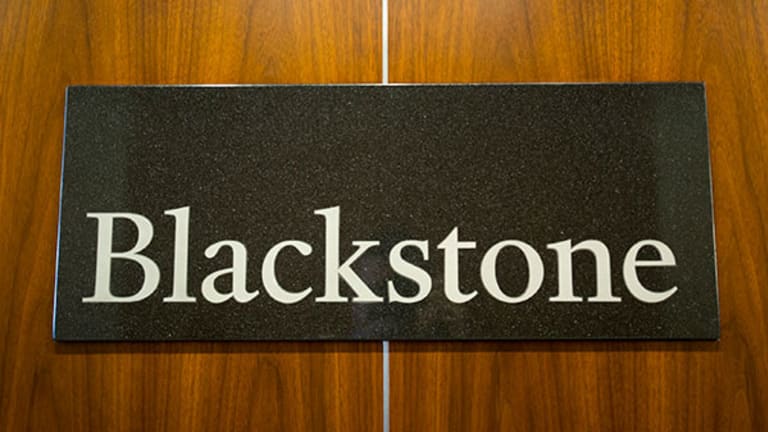 3 Beaten-Down, High-Dividend Stocks That Are Ready To Bounce Back
These three income generators are currently under-appreciated, which makes them great bargains for yield-hungry investors who act now.
Big dividend-creators are perennial investor favorites, but sometimes these stocks hit temporary rough patches. We've found three high-dividend stocks that are currently beaten down and unloved, but on the verge of resurgence. Income investors should buy them now, while they're trading at bargain prices.
These three dividend payers make good long-term holdings for any core portfolio or retirement investment plan.
Let's take a look at our dividend "comeback stories."
data by
1. Blackstone Group L.P. (BX) - Get Blackstone Inc. Report
Alternative asset manager the Blackstone Group L.P. is known for its aggressiveness and huge asset size ($300 billion). Blackstone specializes in private equity, credit and hedge fund investment strategies, mergers and acquisitions, and private placements.
After hitting a 52-week low of $28 per share, the stock's gained a solid 12%. It still trades at an extremely attractive forward price-to-earnings of 9 times, reflecting immense possibility. There's also the superb over 9% dividend yield, exhibiting the stock's ability to keep investors happy.
Dividends worth $2.90 have so far been paid to investors in 2015 -- a 51% upswing compared to 2014. In fact, over the last six years, annual dividends have grown at a fantastic 30% CAGR.
Return on assets, after a negative spiral (2008-to-2011), have stabilized in the last year showing a 4% growth. Return on invested capital, another measure of profitability, has fared even better with a 7% rise. The stock is down 7.83% year-to-date, but that should soon turnaround. Third quarter earnings were healthy -- distributable earnings were $692 million in the quarter or $0.58 per common unit (up 7% from the previous year).
Further, Blackstone's realization pipeline is fairly robust and analysts expect a favorable fourth quarter for distributable earnings. Fee-related earnings are also poised for a steady pick-up.
The momentum of its underlying businesses, especially in commercial real estate, combined with it the ability to generate distributable earnings, should expedite Blackstone's return to form.
data by
2. ConocoPhillips (COP) - Get ConocoPhillips Report
Oil and gas major ConocoPhillips is another high-dividend payer on the verge of recovery.
At a dividend yield of 5.5%, the stock is a good bet, but not only when oil prices rise. The company's refining margins help it profit even when prices continue to languish at current levels. The 23% decline in the stock's price so far this year means it's one of the cheapest stocks in the S&P 500.
Most importantly, Conoco has significantly re-crafted its strategic blueprint to weather depressed energy prices and position itself for the day when they inevitably rise again. The company is lowering Capex and streamlining operations, pushing for 15% lower operating costs. Additionally, Conoco is also shifting its capital allocation plans to areas where return on assets are markedly higher, helping improve cash flows.
On trailing EV/EBITDA parameters (based on 2014 figures), Conoco (at 4.57 times) is trading cheaper than Exxon Mobil (5.3 times) as well as the overall industry average (5.6 times). The stock has held up relatively well, amid tough conditions in the energy patch, and is poised to benefit when energy rebounds.
data by
3. Vodafone Group Plc. (VOD) - Get Vodafone Group Plc Report
Communications major Vodafone Plc., sporting a 5.18% dividend yield, is also well positioned for revival.
The sale of its stake in Verizon Wireless segment ended the streamlining phase for the company. Underscoring the continued recovery of its key European markets, Vodafone recently raised its full-year earnings guidance.
The company posted a return to EBITDA growth in the first half of around 1.7%, or £5.8 billion ($8.8 billion). The company is expected to see a full-year EBIDTA of between £11.7 billion and£12 billion, as against the £11.5 billion in the previous year. It's also raised its dividends this year by 2.2%.
Most analysts suggest that Vodafone, which until recently struggled with a negative cash flow, will be close to cash flow neutral over the next 12 months. In terms of valuation, that company's EV/EBITDA ratio is at 7.05 for 2016. This is lower than 10 times the S&P 500.
With Vodafone's unified communications strategy and "Project Spring" slated to perform as per expectations, the company needs to expand at a faster pace than AT&T (5.29 times) and Verizon Communications (6.22 times) to justify its higher valuations. As of now, analysts are pencilling in Vodafone's earnings-per-share for 2016 to grow by 20% (compared to AT&T's 6.5% upswing).
Now trading at a bargain valaution, Vodafone is a safe and stable high-income stock that belongs in your dividend portfolio.
Are you worried that you'll outlive your money? Don't let common investment mistakes rob you of your future. To make sure that you're making the right investment moves for a secure and prosperous retirement, download a free copy of our new special report: Your Ultimate Retirement Guide.
This story was originally published on Nov. 23 at 8:44 am EST
This article is commentary by an independent contributor. At the time of publication, the author held no positions in the stocks mentioned.