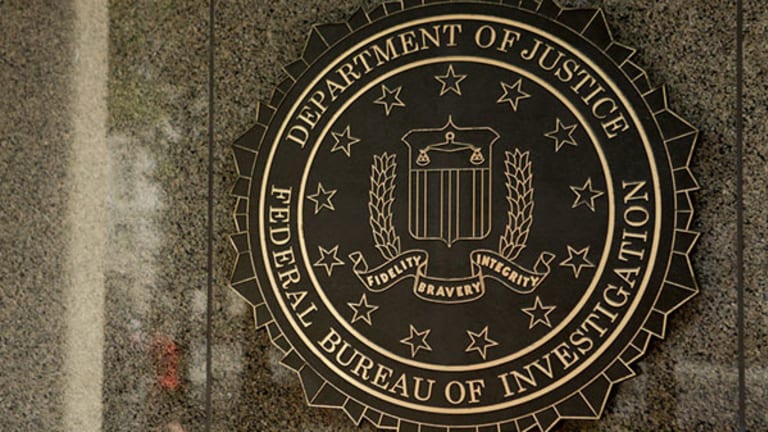 3 Banks That Have Received Huge Fines Related to the 2008 Financial Crisis
Since the 2008 financial crisis, violations in leading banks have led to huge costs and raised concerns about the banking system's integrity.
Years after the 2008 financial crisis, big banks continue to face the repercussions of the wrongdoings and misconduct that drove millions from their homes and resulted in huge losses. These large companies have paid $110 billion in fines for their role in the mortgage bubble that triggered the financial crisis, according to The New York Times
To restore faith in financial markets, Democrats and Republicans have called for the restructuring of banks through a revival of the Glass-Steagall Act of 1933. The legislation prohibited commercial banks from participating in investment banking type activities, but was repealed during the Clinton administration after intense lobbying by banks. 
Banking regulation has become a key issue in the current presidential election. Both parties say they want to ensure that financial services firms cannot put consumers at risk. Democrats say they'd like a new version of Glass Steagall, while Republicans have tended to favor less restrictive measures. 
Here are three big banking crimes that were settled this year but have their origins in 2008 financial crisis.
HSBC (HSBC) - Get HSBC Holdings plc. Report
Settlement: $470 Million
On Feb. 5, 2016, the U.S. Department of Justice (DOJ) reached a joint State-Federal settlement of $470 million with HSBC related to mortgage origination, servicing and foreclosure abuses committed by the bank. The DOJ, other federal agencies and a number of states accused HSBC of overly aggressive tactics to push people who were having difficulty with mortgage payments out of their homes. 
U.S. regulators began scrutinizing mortgage and foreclosure practices after finding that a number of major banks were using improper mortgage documents to repossess homes. HSBC is paying $370 million to homeowners and borrowers through modified loan payments and other means. Of that amount, the bank is paying $59.3 million in an escrow fund to those borrowers who lost their homes due to foreclosures between 2008 and 2012.
HSBC is paying the remaining $100 million to federal and state authorities. The program is being monitored independently. 
"This agreement is the result of a coordinated effort between federal and state partners to hold HSBC accountable for abusive mortgage practices," said Acting Associate Attorney General Stuart F. Delery in a Department of Justice press release. "This agreement provides for $370 million in creditable consumer relief to benefit homeowners across the country and requires HSBC to reform their servicing standards. The Department of Justice remains committed to rooting out financial fraud and holding bad actors accountable for their actions."
The Principal Deputy Assistant Attorney General Benjamin C. Mizer, head of the Justice Department's Civil Division described the agreement as, "part of our ongoing effort to address root causes of the financial crisis."
Morgan Stanley (MS) - Get Morgan Stanley Report
Settlement: $2.6 Billion
On Feb. 11, 2016, the Justice Department fined HSBC $2.6 billion to resolve claims associated with the bank's sale of Residential Mortgage Backed Securities (RMBS). The bank acknowledged that it failed to provide essential information about the quality of mortgage loans underlying its RMBS to prospective investors. This led to billion dollar losses for those investors, including federally insured financial institutions that invested in Morgan Stanley's issued RMBS in 2006 and 2007.
The bank acknowledged that it had failed to provide information to investors that showed that "thousands of securitized loans were underwater." It continued to sell billions of dollars in subprime RMBS certificates in 2006 and 2007 with "false promises about the mortgage loans backing those certificates," according to Acting U.S. Attorney Brian J. Stretch of the Northern District of California.
Goldman Sachs (GS) - Get Goldman Sachs Group Inc. (The) Report
Settlement: $5.06 Billion
On April 11, 2016, Goldman Sachs agreed to pay more than $5 billion in connection to settle claims that it had deceived investors
The fine is a result of an investigation over packaging, securitization, marketing, sale and issuance of residential mortgage-backed securities (RMBS) between 2005 and 2007. Goldman must pay a $2.385 billion civil penalty and $1.8 billion in other relief, including funds for homeowners whose mortgages exceeded the value of their property, and relief for distressed borrowers. Goldman must also pay $875 million to settle claims with the New York and Illinois attorney generals. 
"This resolution holds Goldman Sachs accountable for its serious misconduct in falsely assuring investors that securities it sold were backed by sound mortgages, when it knew that they were full of mortgages that were likely to fail," said Delery in a joint press release. "This $5 billion settlement includes a $1.8 billion commitment to help repair the damage to homeowners and communities that Goldman acknowledges resulted from its conduct, and it makes clear that no institution may inflict this type of harm on investors and the American public without serious consequences."
Goldman ignored  due diligence findings that some of its loans were risky. 
"Today's settlement is yet another acknowledgment by one of our leading financial institutions that it did not live up to the representations it made to investors about the products it was selling," said U.S. Attorney Benjamin B. Wagner of the Eastern District of California in the press release.
This article is commentary by an independent contributor. At the time of publication, the author held no positions in the stocks mentioned.