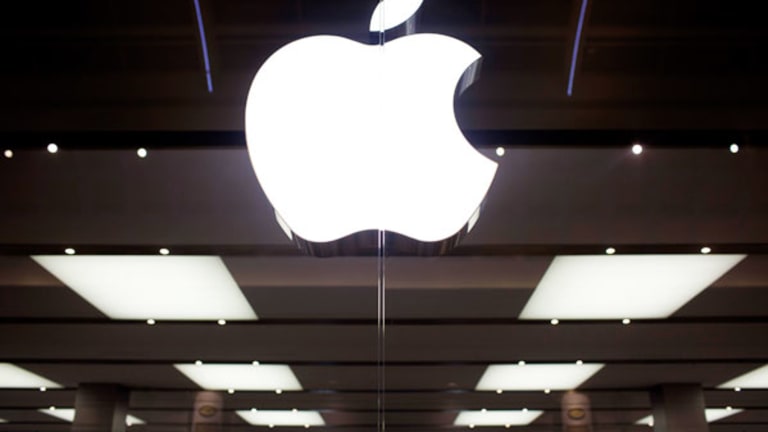 3 Amazing iPhone 6 Features Android Wishes It Could Match
Apple needs to be on the offensive having allowed competitors like Google and Samsung to challenge its once-dominant market.
NEW YORK (TheStreet) -- In Rocco Pendola's article on Wednesday, he used the term "chick magnet," to describe what Apple's (AAPL) - Get Free Report highly-anticipated iPhone 6 will likely become.
I'm no expert on magnets, but unlike any other brand, Apple products have had a lure on the global consumer. The iPhone 6 won't be any different. Even more important, Pendola believes the device will demolish Google's (GOOG) - Get Free Report Android. I agree. Apple has had Google in its sights for two years. And the search giant has done nothing but rub it in.
Back in 2012, following "map-gate," CEO Tim Cook wrote an open apology to consumers. Cook said, "We strive to make world-class products that deliver the best experience possible to our customers. With the launch of our new Maps last week, we fell short on this commitment." Apple had (then) nixed Google map for its own in-house version.
Recall, the maps disappointment arrived with the launch of the iPhone 5, which was a success in its own right. But according to many pundits, the maps shortfall demonstrated Cook's inability to manage the company's future products. Apple's prospect was then considered weak. Cook has been unable to escape this debacle. Shortly following the launch, Apple stock went on to lose 45% of its value.
Also in September 2012, after the release of the iPhone 5, Cook asked consumers for feedback. More specifically, he wanted to know what features the iPhone 5 lacked and what device buyers would change if given the chance. These answers were revealed in the patent case between Apple and Samsung (SSNLF) .
According to documents presented during the trial, consumers asked Apple for longer battery life, improved mapping and a bigger screen -- in that order. And if some of the iPhone 6 rumors are to be believed, Apple has listened. But it gets even more interesting.
It is said Apple plans to release two different versions of the iPhone 6. One will have a 4.7-inch screen and the other will have 5.5-inch screen. The latter version is what everyone is excited about. It is expected to carry a display size of 2272x1280. The phone is also expected to sport the A8 chip with quad core processor. Some believe that a dual core would be just as suitable.
The processor choice is important because it will determine the number of tasks -- whether individually or simultaneously -- the phone is able to perform. My preference would be the quad core since it consumes less power and offers faster multitasking. This means longer battery life. And if Tim Cook adheres to the consumer feedback, the quad core will kill two birds with one stone.
The third item on the consumers' wish list was an improved mapping feature. Tim Cook has listened to that demand as well. For all of the complaints about how Apple doesn't make acquisitions, it has, in fact, acquired 23 companies over the past 16 months.
Several of these companies were purchased to improve/enhance Apple's maps app. These include BroadMap, HopStop, Locationary, WifiSlam and Embark -- all of which were picked off in 2013. Apple wants to offer users the ability to navigate their local areas with ease.
Although iOS 8 was recently updated with a public transit service, when combined, these acquisitions will offer the iPhone 6 the premium features that previous versions lacked. Equally important, it shows that Apple does listen to its customers.
The question will be the cost. And can Apple put the iPhone 6 at a price point that makes it both affordable for the consumer and still preserves Apple's margins. Apple has to make enough money for the device to make sense. And if Apple does release two different versions, will there be enough features other than size to steer consumers away from lower-priced phones from Samsung?
For now, the good news is, after having allowed competitors like Google and Samsung to grow Android to the top spot in mobile operating systems, Apple is back on the offensive. And the iPhone 6's "magnetic quality" won't take any prisoners.
At the time of publication, the author was long AAPL and did not hold any stock in the other companies mentioned.
This article represents the opinion of a contributor and not necessarily that of TheStreet or its editorial staff.