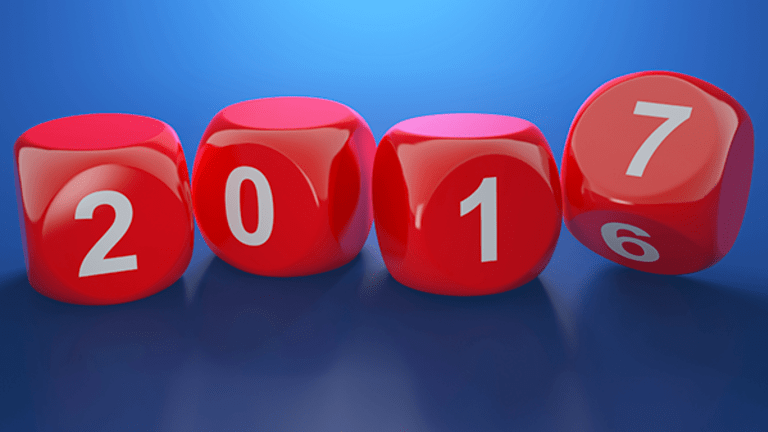 There is a lot of speculation about what this year holds in store for the stock market.
The eight-year bull run is giving rise to a school of thought that says that the market could face tough conditions.
Some strategists have made ominous statements about how there are many economic, political and social risks that could bring the markets down.
And some have proclaimed that a return to gold or other similar safe-haven assets might be the best way, and who knows, maybe it is.
On the other hand, there are expectations of a Trump effect that could last more than a year. With the Republicans enjoying a majority in the House and the Senate, this adds up to a significantly positive environment for President-elect Donald Trump to implement his policies with relative ease.
Something similar happened in Japan in 2013 after Shinzo Abe was elected prime minister and in India in 2014 when Narendra Modi was elected prime minister.
Abe was elected in December 2012, and the Japanese stock market was up by more than 50% in 2013. Modi was elected in May 2014, and the Indian equities market rose nearly 30% that year.
It is possible that the Trump rally could have a similar impact on the U.S. stock market.
Last January, RBS released a research note saying "sell everything," but the market ended up nearly 12% last year.
What is the lesson? Macro-economics and predictions about capital markets are difficult, nay, impossible to make.
Mostly, those who get it right do so accidentally. It is an impossible task to predict the unpredictable.
Complex adaptive systems have been proven to be unpredictable. However, value investors understand this very well and accept the unpredictability of the markets.
From a value investor's perspective, the question to ask is, are there stocks in the market that are available at a discount to their intrinsic value? If that is true, then it is time to buy stocks.
With this perspective, about 20% or 345 of the 1,500 largest stocks listed on a U.S. stock exchange is available at a discount to intrinsic value, according to our SmartxAlpha strategy.
These are what we call investment-grade equities. 
Meanwhile, the latest gross domestic product numbers showed a 3.5% growth rate in the third quarter. The unemployment rate has fallen to 4.6%, and the core personal consumption expenditures index is at 1.7%.
These data were sufficient for the Federal Reserve to decide to raise interest rates, which indicates that more rate increases are likely on the way.
In addition, Trump is likely to have a very strong economic policy framework focused on encouraging large infrastructure spending that should have a multiplying effect on the rest of the economy. Furthermore, it is likely that tariff or non-tariff barriers could be imposed on imports, providing an impetus to domestic manufacturing.
Tax reforms to allow American corporations to repatriate the cash hoards that they have overseas back to the U.S. could also be put in place. And additional incentives could be provided for investing in capital expenditures from the nearly $2 trillion overseas cash hoard on the balance sheets of U.S. corporations.
That amount of cash looks big enough to replace the quantitative easing of nearly $1 trillion that the Fed carried out in earlier years.
Looking at valuations of the overall market, the multiple of 26 for the S&P 500 looks expensive, but there are significantly large numbers of stocks that are investment-grade equity available at a multiple of about 20.
With the Fed rate increases likely to continue throughout the year, it is also likely that the dollar will continue to strengthen. Crude prices are likely to have an upper limit of $60, given that shale oil becomes viable at that point.
Overall, it is likely that defense, government, homeland security and infrastructure spending will increase, providing stimulus to the economy in addition to any reforms that the Trump administration might push through.
A number of consumer goods, consumer services and technology firms are available at a discount to their intrinsic value, according to our SmartxAlpha strategy.
This year will likely be a positive one, despite the long bull run. What will make it unusual is that the bull market seems likely to continue in the face of sustained Fed rate increases.
But despite rising rates, the bull run will likely gain strength from the fact that the economy is gathering strength. In addition, rates are very low, so increases shouldn't hamper the capacity for capital expenditures by companies.
In sum, 2017 looks like an unusual year that is likely to start the movement toward normal, and, yes, the old normal.
This article is commentary by an independent contributor.