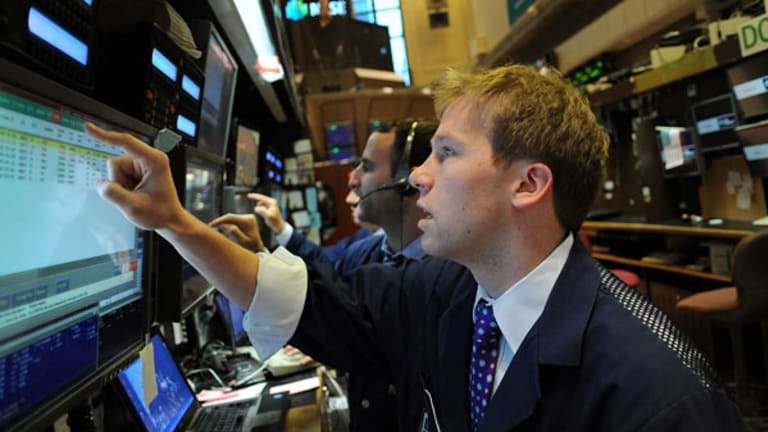 2013 in Review: What Worked and What Didn't
A mixed bag and a lesson for next year
NEW YORK (TheStreet) -- As another year-end approaches, it's time to take stock of some of the best and worst calls made in my column over the past year.
While it's fine to point out successes, the failures are equally as important. They help you grow as an investor and avoid repeats. One well-known fund manager once told me that he kept a bulletin board outside his office on which he hung stock certificates of his biggest mistakes. Those constant reminders were helpful to him.
Winners
Cresud (CRESY) - Get Free Report had an interesting year; I spent the first half of 2013 avoiding it due to concerns with the Argentine government's approach to economics, and the company's inability to pay foreign shareholders a dividend that they were entitled to. These issues helped to send shares down 35% between April and June.
With shares in the $7 range and the dividend finally paid, several months later some of the doubt was removed and I took a new position. Shares are up nearly 60% since then. A new dividend of 40.5 cents a share was declared last month, and I hope it will be paid without fanfare this year, but we'll see.
Shares of Career Education (CECO) - Get Free Report represented a rarity in mid-June, when the company traded for less than the cash and cash equivalents on its balance sheet. That rarely happens, especially in this market environment, and while representative of the disdain that investors have for Career Education and for-profit education companies in general, it represented an interesting opportunity, and shares are up about 64% since June.
Despite yesterday's shellacking, a 20% hit and calls by some that the company's "honeymoon" is over, Krispy Kreme (KKD) shares were still a homerun in 2013, and are up more than 100%. I was an early believer in the turnaround of this company, in the years following its near implosion. In similar situations in the past, I'd usually be long gone by now, but have maintained a position.
Gannett (GCI) - Get Free Reporthas had another fine year, as its shares are up 42% year to date. That represents one of the great turnaround stories of the past several years. (I must admit, however, being a bit dismayed recently by the new $2 newsstand price of flagship USA Today.)
I do quite a bit of value-related stock screening, often referencing these screens in my column, and one technique that did well this past year was stocks trading below tangible book value. Of course, these are harder to find now.
Losers
There were plenty of miscues over the past year, but the biggest were part of my annual financial market predictions column. First, I believed that the bull markets in precious metals would resume in 2013, and that we might see gold at $2,000 an ounce (it ended 2012 at around $1,600) and silver at $40 an ounce (ended 2012 at $29) sometime this year.
My presumption was that all of the government's cheap money policies, and continued stimulus would exacerbate inflation, sending metals higher. With gold at just over $1,200, and silver $19, I could not have been further off the mark. I still do believe, however, that inflation will ultimately rear its ugly head.
I also prognosticated that restaurants would struggle in 2013. A restaurant bull for many of the past several years, I didn't believe that the incredible returns from restaurant stocks could continue, uninterrupted, with the specter of rising commodity costs and the effect that might have on menu prices for consumers, or on net margins of the operators.
Of course, restaurant stocks have been enjoying a stellar year. A group of 39 restaurant stocks that I track are up an average of 52% year to date.
Perhaps one of the biggest lessons here is to stop writing year-end prediction columns
At the time of publication, Heller was long Cresud, Krispy Kreme and Gannett.
This article is commentary by an independent contributor, separate from TheStreet's regular news coverage.