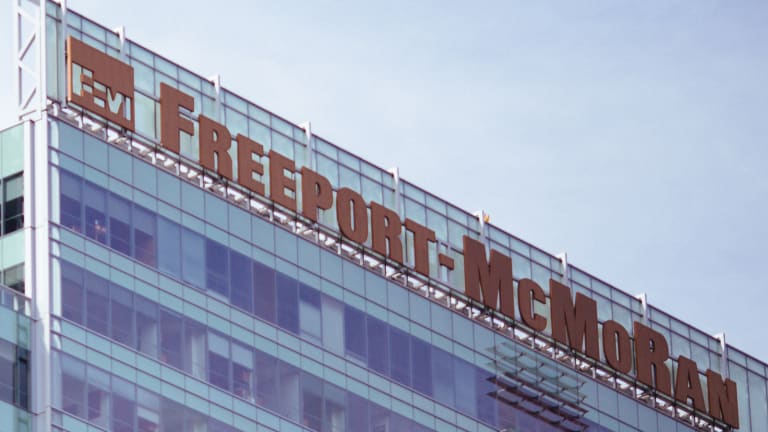 2 S&P 500 'Underdog Stocks' With High One-Year Price Targets
If you're looking for beaten-down stocks on the verge of big comebacks in 2016, look no further. We've scoured the S&P 500 for 'value plays' that Warren Buffett would love.
If you're looking for beaten-down stocks on the verge of big comebacks in 2016, look no further. We've scoured the S&P 500 for 'value plays' that Warren Buffett would love.
A stock that's been pushed down, whether for poor earnings or weak growth prospects, can sometimes come right back with surprising strength. Everybody loves an underdog story, so we give you three currently unloved S&P 500 stocks that present compelling opportunities.
On average, analysts predict an upside of more than 50% for each stock in 2016, which means you should jump on these bargains now. Unlike many intrinsically weak and dangerous stocks right now, our three underdogs face a bright year ahead.
1. Western Digital  (WDC) - Get Report
Western Digital is trading Tuesday morning at $62.83. The average price target of analysts who cover the company is $97.59, according to Thomson/First Call data published at Yahoo Finance. That implies upside of 55% from current levels.
Western Digital makes hard drives, but it's moving to expand its offerings. The company announced last month that it is purchasingSanDisk for $19 billion. The companies said their product lines are complementary. Reuters reported that the deal should boost Western Digital's capabilities in flash memory storage chips used in smartphones and other devices.
On average, analysts are estimating that Western Digital will earn $6.24 in its current fiscal year, which will end at the beginning of July 2016. That would mark a decline of 20% from the previous fiscal year. But analysts expect EPS to rebound in the fiscal year that ends in July 2017, to $7.54.
This stock is currently trading with a price-to-earnings ratio of 8.4, based on earnings estimates for the next 12 months. Its dividend yield is 3.2$. This makes it attractive for value hunters.
In fact, investors likely will begin to gravitate toward the stock once Western Digital begins to reap the benefits of the SanDisk acquisition. And that's why you shouldn't be bothered by the 43% year-to-date stock price drop. Undoubtedly the company's been through a difficult phase, which is now drawing to a close with the stock trading close to 52-week lows.
The SanDisk deal would make Western Digital a broad supplier of data-storage components, giving it renewed pricing power in the storage market.
With the stock's current valuation, the market has clearly made an error of judgment and is unable to appreciate the untapped value lying within the shares of Western Digital. EMC has a forward P/E of 13; slow-growing Seagate Technology has a forward P/E of about 8; NetApp has one of about 12.2; and Teradata has one of 13. To be sure, several high-tech stars are poised for collapse in 2016, but you shouldn't find Western Digital on this forbidding list of imminent losers.
2. Freeport-McMoRan (FCX) - Get Report
Freeport-McMoRan (formerly Freeport-McMoRan Copper & Gold) is engaged in the mining of copper, gold and molybdenum. The stock is currently trading at $8.35, but on average, analysts have a price target of $14.50 on the stock. That implies potential upside of more than 70%. The last month's been devastating for Freeport with a 33% drop.
Freeport was once the largest publicly traded copper company in the world. Over the past few years, it's been through tough times, because of weakening demand from the Chinese real estate and construction sectors, and because of expensive oil and gas acquisitions in Indonesia.
The drop in its share price has, however, attracted Carl Icahn and other hedge fund managers.
On average, analysts expect the company to report a loss of 8 cents a share in 2015, but they're more sanguine about 2016, for which they forecast EPS of 85 cents. With Icahn eyeing the debt-laden company, you can expect that a comprehensive reorganization (or "shake-up") is in the works.
With a forward P/E of 9.8 and a dividend yield of 2.4%, Freeport has definite potential, but it's also a high-risk option. So invest in this stock only if you can stomach the risk. 
For a full list of highly risky stocks that you shouldn't consider under any circumstances, click here. They're popular equities that promise big returns, but all they'll do is give investors big headaches. Do you own any of these "value traps?" To find out, download our free report now.
This article is commentary by an independent contributor. At the time of publication, the author held no positions in the stocks mentioned.