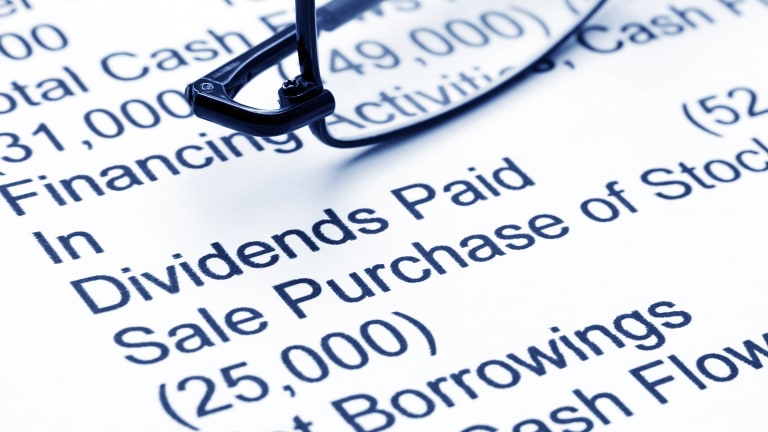 Dividend aristocrats such as AT&T and McDonald's are always the first names that occur to seasoned investors who seek a reliable income stream.
But two often-overlooked stocks offer 4%-plus yields and solid earnings. They deserve a place in investors' wealth-building portfolios.
These lesser-known names may not have caught Wall Street's attention, but they are poised for market-beating gains when investors finally wake up to their potential.
1. Welltower (HCN)

Formerly known as Health Care REIT, this real estate investment trust invests primarily in senior living and health care properties.
Moody's recently raised its credit rating on the company, saying that it reflects Welltower's achievement in building and enhancing the quality of its health care real estate portfolio, while also decreasing leverage.
The REIT has grown significantly, increasing gross assets to $33 billion as of the first quarter from $25 billion as of 2013. Having demonstrated financial discipline and maintaining lower leverage levels, Welltower can capitalize in a big way on its strong relationships with tenant operating partners.
Wellcare's portfolio consists of more than 1,400 properties across Canada, the United Kingdom and the United States.
Wellcare's 4.63% yield, backed by six years of dividend growth and a comfortable 75.4% payout ratio, makes the REIT a solid dividend-payer. Although other health care REITs such as HCP and Senior Housing Properties Trust offer higher yields, payout ratios of 80% make some uncomfortable.
Plus, questions have been raised about HCP's asset portfolio, which is planning to spin off HCR ManorCare.
Welltower is also a promising earnings story. The company has maintained full-year guidance after surpassing first-quarter estimates.
Over its 45-year history, Welltower has an average 15%-plus annualized total return.
The company looks like it will remain a rock-solid health care REIT that offers safe and growing income.
2. Weyerhaeuser (WY) - Get Weyerhaeuser Company Report

Citigroupexpects that high lumber prices could be around for a while, making forest products company Weyerhaeuser a solid investment option.
The company commands a dominant position because of its pricing power, market position with 13 million acres of land, increasingly streamlined portfolio and attractive valuation.
Weyerhaeuser recently unveiled an agreement to sell its liquid packaging board business to Nippon Paper Industries for $285 million in cash. The company already announced the planned $2.2 billion sale of its pulp mills to International Paper last month, while the review of its printing papers joint venture is continuing.
The company offers a generous 4.3% dividend, and it has more than doubled dividends since 2011. The payout ratio, though on the higher side, is adequately covered with cash and inflows from recent deals and slimmer operations going forward.
Weyerhaeuser is well-positioned to capitalize on the housing recovery, while drawing leverage from its low-cost manufacturing assets.
At an enterprise value to earnings before interest, taxes, depreciation and amortization ratio of 20 times, Weyerhaeuser is cheap compared with CatchMark Timber Trust (26.1 times) and Deltic Timber (34.04 times).
Weyerhaeuser is still in the early stages of its transition plan, making this a great time to buy the stock and capture its growing timber-led dividends.
---
Five years from now, many will probably wish that they had grabbed this opportunity. The two aforementioned dividend stalwarts are great buys. For those looking for other growth opportunities, here is a genius trader who turned $50,000 into $5 million by using his proprietary trading method. For a limited time, he is guaranteeing investors $67,548 per year in profitable trades if they follow his simple step-by-step process. Click here for details.
This article is commentary by an independent contributor. At the time of publication, the author held no positions in the stocks mentioned.