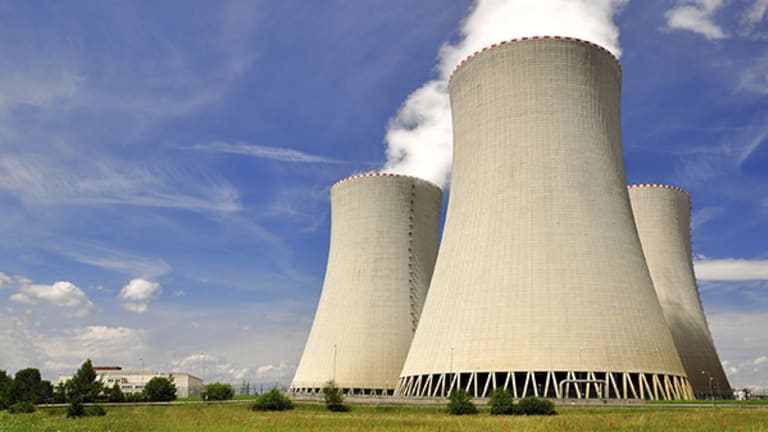 Publish date:
2 High-Dividend Utility Stocks That Will Tap Into the Energy Trends of the Next 50 Years
Despite global uncertainty and volatility, the stocks of these two utility innovators are poised to deliver steady income and market-beating capital appreciation.
Despite global uncertainty and volatility, the stocks of these two utility innovators are poised to deliver steady income and market-beating capital appreciation.
Spooked by the crazy headlines? We wouldn't blame you for being nervous, but we would blame you for throwing in the towel. Safe growth-and-income opportunities still exist, if you know where to look.
We've unearthed two stocks that offer robust dividends and the potential for double-digit capital appreciation, even amid the extreme unpredictability that's likely to continue throughout the year. And let's face it: 2016 will probably be a disappointing year for investors.
The Middle East remains gripped by intractable strife. Europe grapples with political sclerosis, a refugee crisis, high joblessness and stubbornly low growth. China lurches from one financial crisis to the next. Plunging oil prices pose an existential threat to scores of energy companies and oil-producing nations.
Through it all, the presidential campaign of the largest superpower has descended into a lowbrow name-calling farce that to the rest of the world makes the U.S. look like an idiocracy.
Where should an investor turn? Try the best-performing industry on a year-to-date basis: utility stocks. As a low-beta sector, utilities are relatively protected from the violent swings we've witnessed lately in the markets and are consequently considered defensive plays in uncertain times. They also benefit from today's still-low interest rate environment and they're less affected by the strong dollar because they incur no foreign-exchange exposure.
But the key is finding the best utilities that are on the leading edge of new technologies. Below, we examine two of the most promising utility stocks now. Not only do they pay high dividends, but they've also positioned their activities to tap into the most important energy and utility trends of the next 50 years. So far this year, their respective stocks have gained more than both the utility industry and the S&P 500. Let's take a look at why they belong in your dividend portfolio.
1. NextEra Energy (NEE) - Get Report
NextEra Energy is a major provider of "green" alternative energy with a generation capacity of about 46,400 megawatts. NextEra is the largest generator in the world of renewable energy from the wind and sun. Fortune magazine in 2016 ranked NextEra first among electric and gas utilities for innovation and one of the world's "Most Admired" corporations.
NextEra's stock is up 8.7% so far in 2016. Compare that to the iShares Dow Jones US Utilities exchange-traded fund, which is up 6.6% year to date, and the S&P 500, which is down 4.8%.
Since 1980, NextEra has never stuck investors with two consecutive years of losses. About 60% of the company's earnings stem from regulated utility operations, with the rest from wholesale power generation, providing diversity that should buffer the stock from the ups and downs of the broader markets. For income investors, NextEra is likely to serve as one of the market's "cash cows" this year and beyond.
The company sports a trailing-12-month return on assets of 3.7 and a trailing-12-month return on equity of 12.8, showing how effective its management is. 
The stock boasts a dividend yield of 3.1%, with a six-year track record of rising dividends. The price-to-earnings ratio is 18.6, slightly less than the industry's P/E of 18.87 and in keeping with the stock's growth prospects.
The company's management recently said it continues to expect adjusted earnings per share for 2016 to range between $5.85 to $6.35 and for 2018 to range between $6.60 to $7.10, suggesting a compound annual growth rate of 6% to 8% a year. 
The stock is now trading at about $113, and the median 12-month price target from analysts is $121, suggesting shares can gain 7%. The highest price target is $136, suggesting shares could gain as much as 20% in the next year.
2. Exelon (EXC) - Get Report
Exelon is the largest owner of nuclear power plants in the U.S. The stock is up 15% so far this year.
On Feb. 26, regulators took a step closer to approving Exelon's takeover of Pepco, which would considerably boost Exelon's long-term prospects. The $6.8 billion deal should provide Exelon with a more diversified earnings mix, which is important in this still vulnerable economic recovery.
Exelon already has fingers in many energy pies: power generation, competitive energy sales, transmission and delivery. Among its 32,741 megawatts of total power generation, 22,459 megawatts is nuclear. As business and governmental leaders around the world grow increasingly concerned about greenhouse gas emissions from fossil fuels, nuclear power is enjoying a renaissance.
The international climate change accords in Paris that were reached in December 2015 endorsed nuclear as a way to reduce carbon emissions. And last month, the Obama administration announced it would provide seed money for advanced nuclear designs that are safer and more efficient, as a way to make sure nuclear stays in the U.S. energy mix for the next several decades. That puts Exelon in the "sweet spot" to prosper from nuclear power growth.
Exelon's management expects to produce stable earnings growth of 3%-5% per year from 2015 to 2018. The company also plans capital spending of more than $18 billion for its current utilities facilities through 2020 to enhance its grid. The stock's P/E is only 12.7, compared with an average of roughly 19 for its peers. With a dividend yield of 3.9%, this reasonably valued energy company should be a part of your long-term wealth building plan.
The stock is now trading at about $31.90, and the median 12-month price target from analysts is $34, which suggests shares could gain another 6.6%. The highest 12-month price target is $40, suggesting Exelon can gain 25%.
In these days of 1% CDs, it's tough to find a yield worth getting excited about. But did you know you could be investing in a publicly traded, perfectly legal investment loaded with tax breaks and delivering safe, out-of-this-world yields? I'm talking about cash cows that yield 8%, 9% and 10%. And you don't have to be a zillionaire to pull this off. You don't even have to be in a high tax bracket. Find out how you could be getting high yields, explosive growth AND tax-free income today. Click here to learn more.
John Persinos is editorial manager and investment analyst at Investing Daily. At the time of publication, the author held no positions in the stocks mentioned.