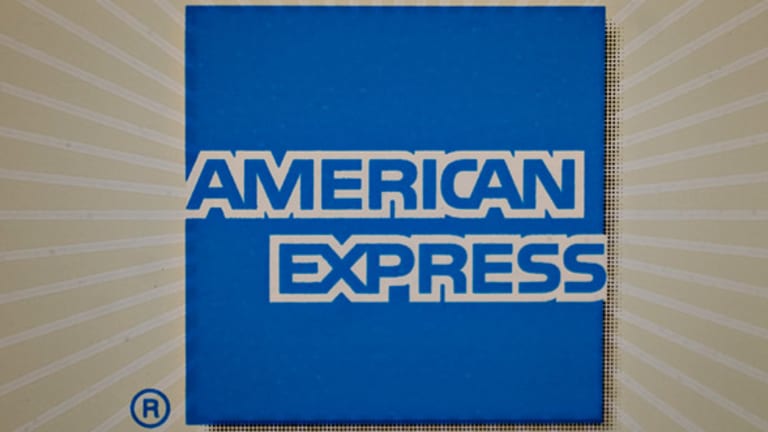 Publish date:
2 Dow Stocks Poised for an Immediate Dividend Jump
Signs are emerging that Walt Disney and American Express are about to boost their dividend payouts. Here's why you should buy these income generators now.
Signs are emerging that Walt Disney and American Express are about to boost their dividend payouts. Here's why you should buy these income generators now.
Investors love a dividend yield that's meaty, consistent and promises growth. But in today's volatile market, how do you recognize the most reliable dividend-generators? The trick is to locate the companies poised to issue their dividend payouts soon.
We rolled up our sleeves to apply our latest dividend screens and found two sure-fire winners poised for a dividend hike:
Walt Disney 
(DIS) - Get Report
and
American Express
(AXP) - Get Report
. Let's take a closer look at why you should buy them
now
, before the rest of the herd catches on.
(Want to learn about other stocks that are getting ready for dividend hikes? To unearth these hidden income gems that are far too ignored by most investors, check out this free presentation: 11% Yields and No Taxes.)
At a forward annual dividend yield of 1.17%, Disney may appear on the surface to be a diminutive player. But we predict a change is already underway. The $200 billion media giant is becoming increasingly efficient and profitable. Net margins are now up nearly 16% from the earlier 8% levels, dating a decade ago.
The business is also expanding globally, showing signs of rapid proliferation and brand extension. While a modest drop in ESPN's (owned jointly by Disney and Hearst) subscribers recently pushed down the stock, the price came back swiftly as the sport channel division adapted to emerging industry trends and embraced the online streaming wave.
Disney's other business segments are performing strongly, and its ever-popular Star Wars franchise is expected to reap rich rewards when the next space movie comes out in December. And that's not all.
Over the past six years, while Disney's revenue has increased by a meager 5.1%, net income and cash from operations has seen a 7%-8% ascent. Simply put, this means the company is making more money now than earlier.
So is Disney spending more? Over the last five years Disney grew its free cash flow annually in the 10%-15% range. Importantly, its capital expenditures have remained relatively stable at less than 10% of revenue. Free cash flow in absolute terms has increased from $4.4 billion levels in 2010 to $6.6 billion in last 12 months.
Analysts say the positive story will continue. Earnings growth should be 14% in the next five years and sales growth should be 5% in the next couple of years, according to analysts' estimates. And when media stocks tanked in August, Disney aggressively repurchased $2.4 billion shares.
A dividend hike, then, is pretty much in the cards, especially if you look at the dividend payout ratio, which is hanging at a stable 15%-20% for the last nine years. As Disney keeps building and strengthening, it will continue to share the spoils of success with its shareholders.
American Express: A Dividend Hike in the Cards
At a forward annual dividend yield of 1.56%, American Express is ripe for higher dividend payouts. The credit card giant reported another disappointing quarter., but the stock remains overvalued at 13.6 times forward earnings.
With its next five year earnings estimated to grow at 7.8%, vs. 10.2% for the previous five years, the management needs to justify all that glory -- undoubtedly, the best way to do this is to hike dividends.
Free cash flow to net income has been stable at 1.5-2. With dividend payout ratios in 2014 falling to 18% and now at 23% for the trailing 12 months, American Express has all the ballast it needs to deliver a sizeable yield outflow.
That said, it's not been a very good year for the stock's price; it's down more than 20% year to date. What's more, after losing transaction exclusivity with Costco, American Express needs a strategy that replenishes its mojo.
On the flip side, activist investor Jeff Ubben recently invested $1 billion in American Express. And word on the Street is that a change is in the air. Murmurs of bigger buybacks, better dividends and a growing yield have kept the market abuzz.
Now is the best time to buy American Express shares, ahead of what appears to be an imminent dividend surge.
(In the meantime, you also could be investing in a publicly traded, perfectly legal investment loaded with tax breaks and delivering safe, out-of-this-world yields. Click here to learn more.)
This article is commentary by an independent contributor. At the time of publication, the author held no positions in the stocks mentioned.