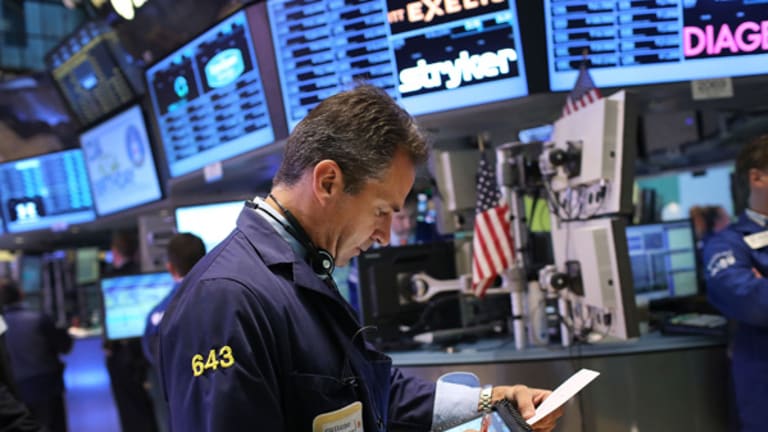 Publish date:
2 Developments Shaping the Entire Market Now: StocksTwits.com
Small-cap stocks are dropping. Treasury bonds are in demand. This is 2014's market.
Small-cap stocks are dropping. Treasury bonds are in demand. This is 2014's market.
NEW YORK (TheStreet) -- 1. Small-cap stocks have been getting crushed since mid-March. The iShares Russell 2000 (IWM) - Get iShares Russell 2000 ETF Report exchange-traded fund is down more than 10% since then.
The average market cap of every company that makes up the Russell 2000 is roughly $1.3 billion. The recent selloff largely represents a flight away from high-risk and speculative stocks. 
Take a look at the chart below. It perfectly illustrates the dynamics at work within the stock market right now. This year, the S&P 500 has remained mostly flat while the Russell 2000 has continued to crater:
Speaking of risk: the $SPX looks a little queasy, but small cap ($IWM) is in real pain: http://stks.co/p0KkR

? John Kicklighter (@johnkicklighter) May. 15 at 01:22 PM
2. Bonds have become some of the best performing asset classes of the year. Treasuries, in particular, have been melting upward.
Today, a closely followed and discussed ETF, the iShares 20+ Year Treasury Bond (TLT) - Get iShares 20+ Year Treasury Bond ETF Report climbed to its highest level since June, 2013. It's now up 12% year-to-date. That's a much better performance than any of the major equity indexes:
Long term look at $tlt. Broke 20 month resistance after a quick show of respect http://stks.co/p0KlK

? Aaron Jackson (@a_jackson) May. 15 at 02:06 PM
For the rest of the summer, market participants will be deeply focused on small caps and treasury bonds. Together, they are shaping this year's market.
If you enjoyed this article make sure to follow the author on Twitter and StockTwits.
At the time of publication, the author held no positions in any of the stocks mentioned.
This article represents the opinion of a contributor and not necessarily that of TheStreet or its editorial staff.