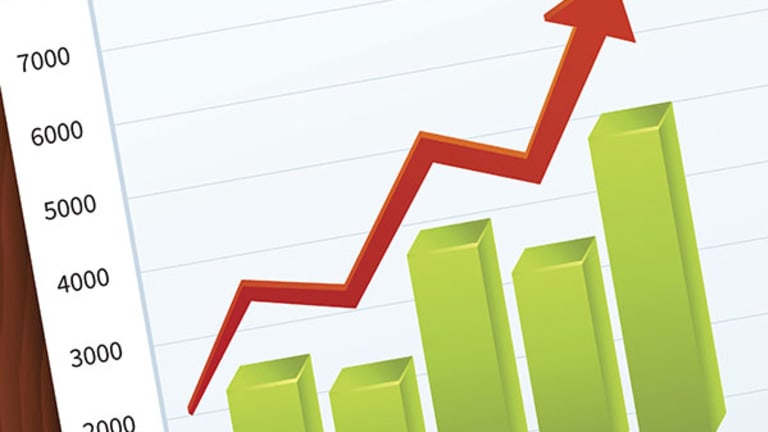 A single-digit price-earnings ratio might cause some to think that there is little scope for high earnings potential, but that can also sometimes reflect a recent sell-off.
And a very low P/E ratio can also signal a rare buying opportunity.
Although low P/E ratios are generally considered a good indication of when a stock is fairly or undervalued, there is always room for a stock to fall further.
However, here are two picks with low single-digit multiple that offer the possibility of a significant move higher. Buy them while they are still undervalued growth prospects.
1. Popular (BPOP) - Get Popular, Inc. Report
The situation in Puerto Rico might be grim, with the commonwealth defaulting on payment of constitutionally guaranteed debt, but foreign regional bank Popular stands out, recording profits for the better part of the past five years.
Popular registered first-quarter net income of $85 million, despite challenging conditions in Puerto Rico.
A big positive for Popular is the low exposure it has to Puerto Rican government loans, which at $61 million constitute just 1.5% of the bank's tier 1 risk-based capital. The collapse of rivals such as Doral Financial has also wiped out competition for Popular, highlighting its strength amid a difficult market.
Analysts, too, have displayed confidence in Popular, with Barclays and Piper Jaffray initiating coverage with equal weight and overweight ratings, respectively. With a tier 1 capital ratio of 15.8%, much above the bare minimum of 6%, consistent dividend payments and total cash that can entirely cover total debt of $2.35 billion, Popular is in good financial health.
At a trailing 12-month P/E ratio of 3.57 times and a forward P/E ratio of 8.91 times, Popular is tempting, compared with expensive peers Bank of Nova Scotia and First Bancorp. 
2. United Continental Holdings (UAL) - Get United Airlines Holdings, Inc. Report
Since the start of the year, U.S. airline holding company United Continental has been subjected to a flurry of downgrades from analysts.
A dull economic environment and lower unit revenue are coming to bite U.S. airline companies such as United Continental and rivals American Airlines and Delta Air Lines. As a result, United Continental's stock is down more than 15% over the past year and trades at a trailing 12-month P/E ratio of 2.6 times.
However, analysts are starting to think that the unfavorable developments and currency fluctuations caused by the Brexit are priced into the stock.
Deutsche Bank analyst Michael Linenburg upgraded United Continental shares to buy.
Even though revenue and profits slipped in the most recent quarter. United Continental beat analysts' earnings estimates. The carrier even managed to stick to the lower end of its updated forecast range of 6.5% to 6.75% for passenger revenue per available seat mile, which declined 6.6% in the second quarter.
United Continental is also taking all the necessary efforts to win back the premium customers that it has lost over the past five years due to a deterioration in service.
In addition to upgrading business class seats and launching new lounges for business class patrons, United Continental is trying to improve relations with its labor groups following the merger between United Airlines and Continental Airlines in 2010. As a result, it recently signed a contract with the Association of Flight Attendants.
With a comparison average P/E ratio of 5.95 times, United Continental trades at a sharp discount to the industry at 11.80 times and the sector at 18.86 times. The average analyst one-year price target is $60, which would represent a gain of 28%, and the high estimate of $72, would be a 50% gain.
---
What a crazy year. No wonder investors are fleeing to safe havens such as gold. Terrorism and unexpected bursts of violence continue to roil the global markets and set investors on edge. For those who would rather avoid stocks, bonds and funds altogether during this period of extraordinary volatility, here is a way to make a guaranteed $67,548 over the next 12 months. In fact, this moneymaking technique is so successful and simple, those who try it might want to give up conventional. Click here to learn more.
This article is commentary by an independent contributor. At the time of publication, the author held no positions in the stocks mentioned.