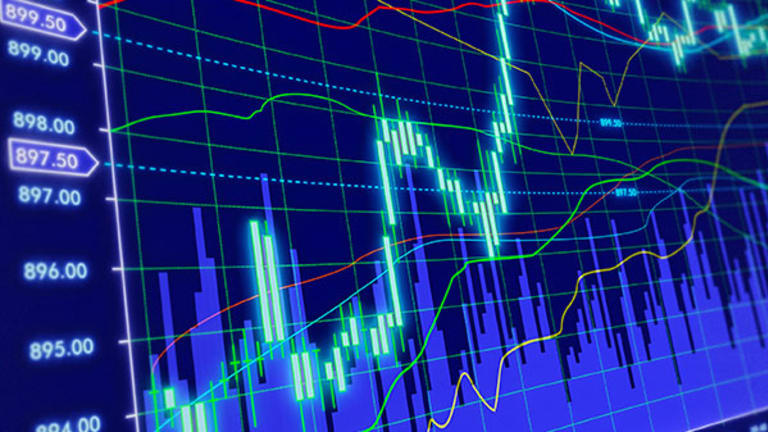 10 High-Quality Dividend Growth Stocks Hedge Funds Love Right Now
Hedge funds and institutional investors have large holdings in these 10 must-see high-quality dividend growth stocks.
High-quality dividend stocks aren't just for the everyday retail investor.
Some of the largest hedge funds and asset managers in the world are heavily invested in high-dividend stocks. This speaks to the awesome power of dividends and compounding interest.
Here are 10 high-dividend stocks that hedge funds love right now.
Two of the high-quality dividend stocks are in the current top 10 best stocks using the eight rules of dividend investing.
High-quality businesses appeal to both individual investors and hedge funds. The 10 high-quality dividend stocks below allow investors to piggyback on the research and investment decisions of some of the best institutional investors.
1. Johnson & Johnson (JNJ)
Major shareholders are Geode Capital Management (23.3 million shares held) and LSV Asset Management (13 million shares held).
Johnson & Johnson has racked up 31 consecutive years of growth in the company's adjusted earnings. There are no other companies that I am aware of with this level of earnings consistency.
The health care industry has favorable tailwinds, including an aging global population, a growing global population and increases in a global middle-class population, all of which increase health care demand. These tailwinds will likely result in Johnson & Johnson's impressive earnings growth streak continuing.
Even more impressive, Johnson & Johnson has increased its dividend for 53 years in a row, making it an illustrious dividend king. To be a dividend king, a company must have 50-plus years of consecutive dividend increases.
Johnson & Johnson's dividend yield of 2.78% is above-average.
And, Johnson & Johnson is one of just three publicly traded companies to hold a "AAA" credit rating from Standard & Poor's, which speaks to its pristine financial condition.
This is because of J&J's tremendous business model, which is diversified both in terms of products and geography. It has a large consumer health business with popular brands such as Band-Aid and Listerine.
The company also has a medical-devices business and a major pharmaceutical operation.
Johnson & Johnson generates about 70% of its sales from products that enjoy the No. 1 or No. 2 position in their respective markets. This shows that that when the company enters a market, it tends to dominate that market.
2. Coca-Cola (KO)
Major shareholders are Capital World Investors (162 million shares held) and Yacktman Asset Management (19.9 million shares held).
Coca-Cola is a legendary dividend stock that has paid a dividend since 1920, a streak of more than 90 years. Moreover, the company recently raised its dividend for the 54th consecutive year.
Coca-Cola's amazing dividend history is thanks to its world-class consumer brand.
But Coca-Cola is in transition. The company's earnings growth has slowed down in recent years as consumers in developed markets such as the United States are taking a harsher attitude toward soda for its high calorie and sugar content.
Coca-Cola's total revenue and operating profits declined by 4% and 10%, respectively, last year. There is a massive shift in consumer preferences taking place, and in response, Coca-Cola is focusing on new product lines and expanding in new markets to generate growth.
For example, Coca-Cola has a number of brands outside its traditional sodas, such as Dasani water and Honest Tea. These brands are growing much faster than soda.
Coca-Cola's still-beverages segment posted 5% growth in case volumes in 2015, while sparkling-beverage case volume grew just 1% for the year.
Still, despite its lack of sales growth, Coca-Cola remains a beloved stock for dividends. That is because it generates a great deal of free cash flow, which allows it to easily return cash to shareholders.
Coca-Cola brought in $7.9 billion of free cash flow last year. Its dividend payments required $5.7 billion in cash, meaning that Coca-Cola maintained a 72% dividend payout ratio as a percentage of free cash flow.
This payout ratio will allow Coca-Cola to sufficiently invest in its growth initiatives and reward shareholders with dividend increases for many years to come.
3. PepsiCo (PEP)
Major shareholders are Trian Fund Management (18.3 million shares held) and Wellington Management Group (15.3 million shares held).
PepsiCo is a global food and beverage giant. The company's revenue is evenly split between its beverage portfolio, which includes brands such as Gatorade and Pepsi, and its food business, which includes brands such as Frito-Lay and Quaker.
The company spends about $4 billion a year on advertising, giving it the ability to quickly build new, existing or acquired brands. Pepsico has realized tremendous success over a very long period of time.
It recently raised its dividend by 7% effective with the June payment. This is the 44th consecutive year that PepsiCo has increased its dividend, which is one of the longest track records of dividend increases, making the company one of just 50 dividend aristocrats.
PepsiCo's new annualized dividend will be $3.01 a share, which equates to a 3% yield based on its current share price.
In fiscal 2015, PepsiCo generated 5% organic revenue growth, which excludes things such as foreign-exchange fluctuations. And despite PepsiCo's large size and long history it still increased organic earnings per share by 10%.
With its strong earnings, the company rewards shareholders with stock buybacks and dividends. PepsiCo returned $9 billion to investors last year in total cash returns, and it expects to return a total of $7 billion to investors in fiscal 2016.
PepsiCo is an excellent example of a high-quality dividend growth stock loved by both hedge funds and individual investors for its tremendous cash-flow-generating abilities.
You see Jim Cramer on TV. Now, see where he invests his money and why PepsiCo stock is a core holding of his multimillion-dollar portfolio. Want to be alerted before Jim Cramer buys or sells PEP? Learn more now.
4. Walmart (WMT)
Major shareholders are AQR Capital Management (6.2 million shares held) and Nordea Investment Management (4.7 million shares held).
Walmart's growth story is truly impressive. It started out as a small, single-store company in Arkansas, but has since grown into one of the largest retailers in the world.
But recently, Walmart's growth has slowed down. It is facing a number of headwinds that have negatively affected its growth.
First, Walmart faces scrutiny from consumers over the treatment of its employees. It is also under pressure from the rising U.S. dollar, and escalating competition from Internet retailers such as Amazon.
As a result, Walmart's earnings declined 9% in fiscal 2016. Things aren't expected to get much better this fiscal year as sales are forecast to be flat, down from previous expectations of 3% to 4% growth in constant currency.
In response, Walmart is closing under-performing stores. It shuttered 269 stores just in the last fiscal year.
Walmart is investing billions of dollars to renovate its stores, improve its employee training and raise wages. These investments will hurt the company in the near term, but they are the right strategies to employ if the company hopes to regain trust from consumers.
And things could improve long term because Walmart has two promising catalysts for growth: its e-commerce business and small-store format.
Last quarter, comparable sales increased 7% at Walmart's Neighborhood Market small-format stores, which was much better performance than the 0.6% overall comparable sales increase from the company's U.S. business. And Walmart's e-commerce sales rose 8% last quarter in constant currency.
In addition, even though Walmart's growth is slowing, the company still generates more than enough profit to pay its shareholders a hefty 3% dividend.
Walmart recently raised its dividend from $1.96 a share annually to $2 a share for 2016. This was a 2% increase, and represents the 43rd consecutive year of dividend increases for the company.
5. Cisco Systems (CSCO)
Major shareholders are Loomis Sayles (31.8 million shares held) and Schroder Investment Management Group (15.9 million shares held).
Technology giant Ciscois a premier dividend stock because it offers the combination of a high yield and high-dividend growth. Cisco increased its dividend this year by 24% and also announced a new $15 billion stock buyback.
The stock yields 3.7%. In the past five years, Cisco has raised its dividend by an impressive 34% compounded annually.
Cisco can afford to pay a high dividend and raise it at a high rate because the company generates a lot of free cash flow.
The company generated $6.6 billion of operating cash flow over the first half of fiscal 2016. Its capital expenditures amounted to just $576 million during that time.
As a result, its free cash flow totaled $6.1 billion over the first two fiscal quarters, which represented about 25% of revenue during that time. That is a very high level of free cash flow generation as a percentage of revenue, and it speaks to the strength of Cisco's underlying business model.
Last quarter, Cisco's earnings per share soared 34% from a year earlier due to lower costs and fewer shares outstanding as a result of the company's previous share repurchase plan.
From a geographic perspective, Cisco realized its strongest growth from the emerging markets. The company increased revenue by 10% year over year in the Asia-Pacific, Japan and China region.
Cisco's new dividend represents 35% of its free cash flow, so there should be plenty of room for future dividend growth.
You see Jim Cramer on TV. Now, see where he invests his money and why Cisco stock is a core holding of his multimillion-dollar portfolio. Want to be alerted before Jim Cramer buys or sells CSCO? Learn more now.
6. Home Depot (HD)
Major Holders are Fisher Asset Management (8.4 million shares held) and Magellan Asset Management (6.4 million shares held).
Home Depot is the world's largest home improvement retailer and has a very strong brand within its industry. In addition, the company is prospering from some key fundamental tailwinds. Since the Great Recession officially ended, the labor and housing markets have recovered in the U.S.
These factors are important for Home Depot, as consumers tend to adjust their spending on home repair and renovation depending on how secure they feel in their jobs and in the value of their homes.
As a result, Home Depot has enjoyed significant earnings growth over the past several years, which has translated into compelling share price gains in the years since the financial crisis. Home Depot recently reported great results for the fiscal year that ended on Jan. 31. Sales rose 6% last year, to $88.5 billion, driven by 5.6% growth in comparable store sales, a critical metric for retailers that measures sales growth at stores open at least one year.
In particular, the U.S. was a source of strength for the company. Comparable sales for U.S. stores were up 7.1% percent for the year. Earnings per share were $5.46, up 16% from $4.71 in the previous year.
This allows Home Depot to return a great deal of cash to shareholders. Home Depot recently raised its quarterly dividend from 59 cents a share to 69 cents a share, which was a solid 17% increase to the dividend. This is the seventh consecutive year of a dividend increase for the company.
Looking back further, Home Depot has been an excellent dividend growth stock over many years. This increase brings Home Depot's rolling five-year compound annual growth rate to 22% per year. Home Depot's new annual dividend will be $2.76 per share, which provides a 2.1% yield.
Going forward, Home Depot forecasts another good year. Management's guidance calls for 5.1%-6% sales growth, 3.7%-4.5% growth in comparable sales, and at least 12% EPS growth. This should provide plenty of growth to continue increasing its dividend at a high rate.
7. General Dynamics (GD)
Major Holders are Longview Asset Management (33.3 million shares held) and Boston Partners (3.2 million shares held).
Defense giant General Dynamics GD has been a very strong pick for dividend growth. The stock yields 2.4% and the company recently increased the dividend payout by 10%. Continued dividend growth is very likely, due to the company's strong fundamentals and low payout ratio.
General Dynamics' revenue rose 2% in 2015, to $31.5 billion. Earnings per share from continuing operations rose 16% for the full year, due primarily to cost cuts and the benefits of share buybacks.
Among its core business groups, aerospace and marine systems generated growth, while combat systems and information technologies declined.
General Dynamics is a very high cash generator, thanks to a lean cost structure and low capital expenditure requirements. General Dynamics' free cash flow totaled $1.9 billion last year. In the same period, it spent $873 million on dividends.
That represents a 45% payout ratio as a percentage of free cash flow. This is a very modest payout level. When sized up against its earnings per share, General Dynamics' new dividend rate of $3.04 per share represents just one-third of the company's 2015 EPS.
General Dynamics also has a solid balance sheet. It ended 2015 with $2.7 billion in cash and equivalents, and a healthy long term debt to shareholder's equity ratio of 27%.
As a result, General Dynamics should have little trouble raising its dividend next year and beyond, thanks to its balance sheet and free cash flow. The company says its latest dividend increase is its 19th straight annual increase. That's a great history of dividend growth.
8. Kimberly-Clark (KMB)
Major Holders are Diamond Hill Capital Management (2.1 million shares held) and Adage Capital Partners GP (1.6 million shares held).
Consumer staples giant Kimberly-Clark is on a tear. The stock has returned 23% just in the past year. This is far greater performance than the stock market overall, as measured by the S&P 500, and could explain why the company has attracted the attention of some high-profile investors.
What's equally as impressive is the company's low risk profile. The company has a low stock price standard deviation to the longevity of its disposable consumer products.
Kimberly-Clark's notable outperformance is due to its portfolio of strong brands and industry-leading growth. Some of its products include Kleenex tissues, Huggies diapers, Cottonelle and Viva.
Its strong brands command optimal shelf space at retailers, and also provide the company with pricing power. Kimberly-Clark's organic sales growth, which excludes the effect of foreign exchange, rose 5% last year, a much better growth rate than many of Kimberly-Clark's competitors.
The other factor that separates Kimberly-Clark from its competition is its product innovation. Diapers are the key to Kimberly-Clark's growth in recent years, particularly in the emerging markets, because of its new product line.
Last year, Kimberly-Clark's organic sales grew 10% in developing and emerging markets.
With its strong earnings, Kimberly-Clark rewards shareholders with a rock-solid dividend. Last month, Kimberly-Clark lifted its dividend payout by 4.5%. Its new annualized dividend of $3.68 per share amounts to a 2.75% dividend yield based on its current stock price.
Kimberly-Clark has a very impressive historical record of steady dividend payments, and it has also raised its dividend for several decades on end. Kimberly-Clark has increased its dividend for 44 years in a row. And, Kimberly-Clark has paid a dividend for 82 years straight.
9. Waste Management (WM)
Major Holders are Wellington Management Group (7.6 million shares held) and Clearbridge Investments (6.1 million shares held).
Waste Management offers waste management and environmental services to residential, commercial, industrial and municipal customers in North America. These services include collection, transfer, recycling and resource recovery, and disposal services.
It is an industry leader with a wide economic moat, meaning its industry has high barriers to entry.
This provides the company with steady profits, which it uses to pay increasing dividends to shareholders each year. Investors appreciate the stability and high predictability of Waste Management's earnings, which is why it has attracted some large institutional investors.
Last month, Waste Management raised its dividend by 6%, and the stock offers a 2.8% dividend yield. This is the 13th year in a row of increased dividends for Waste Management. The company can afford to raise its dividend for so many years because it generates steady profits and modest growth from year to year.
Waste Management's adjusted earnings per share grew 13% in fiscal year 2015 to $2.61. The company managed strong earnings growth due to lower fuel expenses, significant cost cuts and the benefits of share repurchases.
Waste Management aggressively buys back stock, in addition to its dividend payments. Along with its dividend increase, Waste Management announced a new $1 billion stock buyback authorization.
Going forward, the company expects 2016 to be another year above expectations. Waste Management expects 2016 fiscal year adjusted earnings per share to be within $2.74-$2.79. At the midpoint of its forecast, the company should generate approximately 6% earnings growth in the current year. That growth should be realized by continued expansion of the company's recycling and solid waste businesses.
You see Jim Cramer on TV. Now, see where he invests his money and why Waste Management stock is a core holding of his multimillion-dollar portfolio. Want to be alerted before Jim Cramer buys or sells WM? Learn more now.
10. General Mills (GIS)
Major Holders are APG Asset Management (4.8 million shares held) and Geode Capital Management (4.7 million shares held).
General Mills has a dividend history that is hard to beat. The company has paid uninterrupted dividends to shareholders for 117 years. General Mills has been paying dividends since the 1800's. The company has been doing much more than just paying dividends, too. General Mills has been a great dividend growth stock to hold over the long run. The company recently raised its dividend by 4% and the stock offers a tasty 3% dividend.
The company's dividend history is thanks to General Mills' strong product portfolio, which includes brands such as Cheerios, Pillsbury, Betty Crocker, Lucky Charms and Annie's.
Its excellent brand strength and consistent profitability have steadily rewarded investors for decades. According to the company, General Mills has delivered a 13% compound annual growth rate in total shareholder return over the past 50 years.
General Mills reported fiscal third-quarter earnings on Wednesday. Its net sales fell 8% last quarter and missed analyst expectations. Some of this was due to the strengthening dollar.
General Mills' sales have declined now for three quarters in a row. This is also because of changing consumer preferences. Shoppers increasingly want fresher foods like organics, with healthier ingredients, and are buying less prepackaged, shelf-stable foods.
General Mills' management is well aware of this trend. The company has been quickly positioning its brand portfolio toward organic and more nutritional foods. General Mills owns the Annie's, Immaculate and Cascadian Farms health brands, among others. The company is also highlighting health benefits of many of its brands such as "gluten free" cereals, and many "high protein" products.
General Mills' growth has slowed in recent years, but the company remains highly profitable. It generates more than enough profit to pay its dividend. The company will likely continue to generate double-digit total returns over the long run from share repurchases, dividends, and a return to organic growth as the company's message finds its mark with consumers.
This article is commentary by an independent contributor. At the time of publication, the author was long WMT and PEP.