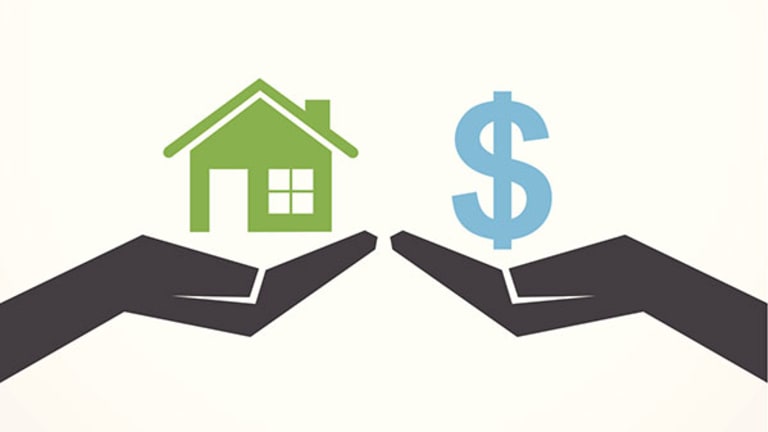 Potential Homeowners Follow in Footsteps of Parents
Consumers tend to follow the strategies of their parents when they are faced with whether they should stick with renting or buying their first home.
Consumers tend to follow the strategies of their parents when they are faced with whether they should stick with renting or buying their first home.
Potential homeowners, including both Gen X-ers and Millennials, are influenced by the decisions made by their parents. As homeownership rates in the U.S. have fallen to a 51-year low, one reason Gen Y-ers tend to skip homeownership is due to the choice made by their parents while others are faced with mounting student loans and higher costs to purchase a house.
Consumers are nearly three times as likely to purchase a house if their parents were homeowners compared to parents who rented, said Felipe Chacon, a housing data analyst at Trulia, a San Francisco-based real estate website, which analyzed over four decades of data from the University of Michigan in Ann Arbor.
"What the analysis in the report suggests is that people who grew up in rented homes are less likely to own their own home, even after you exclude those who have gotten financial help from their folks or their spouse's folks," he said.
As Millennials are heading toward their 30s, the impact of their childhood is taking effect as ones which grew up in homes the parents owned were 2.8 times more likely to seek the same goal, the researchers found. The trend of home ownership has declined among Millennials and part of the reason could be that people who are 19 to 34 years are less likely to have been raised in homes where their parents owned the homes compared to Gen X-ers or those who are 35 to 45 years old.
"It could simply be an issue of values, where those from owned homes make homeownership a more urgent priority and strive to reach it sooner simply because it is familiar and comfortable to them," Chacon said.
Consumers are probably more likely to buy a house if their extended family can explain how the process works and what criteria should be prioritized from improving their credit score to saving for a down payment.
"It probably helps to have parents and relatives around who can help you navigate the system as a first time homebuyer," he said. "Since Millennials, especially younger ones seem to be slightly less likely to be raised in owned homes, there could be a long term cooling effect on the ownership rate among this group."
The attitude of Americans owning their homes and pursuing the traditional "American Dream" has remained pretty steady over the past five years. In fact, more Millennials are eager to purchase a home and 80% expressed this sentiment in 2015 compared to 71% in 2010, according to a Trulia survey. The overall population mirrors this belief with 75 % who agree in 2015 from 72% in 2010.
One of the hurdles to homeownership is accruing enough money for the down payment. Millennials who grew up with parents who owned a home received more help financially with 11.4% who were given money compared with 2.6% of those who grew up in mostly rented homes.
"The American homeownership rate carries a lot of political and social significance with it and for many, it is seen as a marker of the health of American society," said David Reiss, a law professor at Brooklyn Law School in New York. "The significant dip in the homeownership rate that has occurred since the financial crisis has shaken the confidence of many that the nation's households are on solid footing."
Waiting to purchase a home is a large factor on why Millennials have incurred less debt than their counterparts did in 2003 despite being saddled with large amounts of student loans. Research conducted by Torsten Slok, a Deutsche Bank international economist shows that Millennials, ages 25 to 35, attained less debt in 2015 than their counterparts did in 2003. The data shows that a 29-year-old in 2003 had an average debt amount of $41,761 compared to $36,810 in 2015 or a 33-year-old owed $56,859 in 2003 and $52,640 in 2015.
"It is an urban myth that the young generation today is more indebted, it is the older generations that have higher debt levels," said Slok in a research note. "The reason is that since 2009 it has been difficult for Millennials to get a loan."
Although Millennials have expressed the desire the own a home in the future, they are keen to keep renting in part, because many of them switch jobs frequently, have not amassed the down payment or do not want the financial commitment. The zeal to pursue the "American dream" of owning a home has waned.
A Gallup report in 2015 showed the same sentiment with 41% of non-homeowners who do not have plans to buy a house "the foreseeable future" and 34% of Americans renting their home. The number of people owning homes has fallen to 61%, the lowest amount in almost 15 years.
Renting has emerged as a norm for a third of the adults in the U.S., wrote Art Swift, a managing editor at Gallup.com. The data mirror the U.S. Census Bureau's estimate in the fourth quarter of 2014 that 64% of Americans are renters.
During the period of 2005 to 2015, the number of people under the age of 30 to rent grew by 11% while 34% more Gen X-ers ages 30 to 49 rented, according to a Harvard University's Joint Center for Housing Studies.
Renting is becoming widespread among income groups since 18% of the increase in renters during this decade earned $100,000 or more and the number of renters in the top income bracket grew by 61%, the report said.