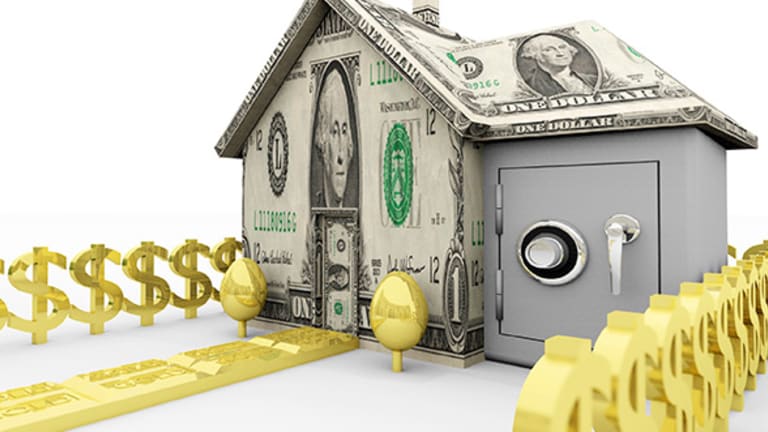 Mortgage Rates Set to Rise, Adding Frenzy to Real Estate Market
A booming October jobs number could usher in higher mortgage rates sooner than you think.
A highly positive October jobs report, with 271,000 new jobs created, shows the U.S. economy picking up speed, and that can mean good or bad news for the residential real estate market, depending on whether you're a seller or a buyer.
Realtor.com estimates the strong employment report will boost U.S. home sales activity and will also hike U.S. mortgage rates above 4%.
"We should see continuing strong demand for housing in the months ahead if today's strong jobs report reflects a true return back to a strong growth trend we've seen over the last few years," says Jonathan Smoke, chief economist at Realtor.com. "The healthy strong employment results for the past two years created an uptick in household formation, which has driven increased demand for home purchases and rentals."
"The jobs report will influence the long-term bond market, so mortgage rates will increase in response," he adds. "The average 30-year conforming mortgage rate was 3.99% yesterday, having increased nine basis points in one week due to the consensus view of a strong, but not this strong, employment report. The 30-year conforming rate will likely top 4% as a result of this news."
If the Federal Reserve was waiting for proof of an economic rebound, some experts say the latest jobs number fits the bill.
Robert R. Johnson, CEO of The American College of Financial Services, says the Fed has been looking for strong evidence that the economy is recovering prior to increasing the fed funds target rate, and the jobs number should "push up" the date when the Federal Reserve raises interest rates, likely in December.
"This development is not good news for people looking to take out mortgage debt in the near future," Johnson says. "Once the Fed starts raising rates, interest rates throughout the economy, including mortgage rates, auto loan rates and other loan rates will trend upward. I believe that anyone thinking about refinancing a mortgage or buying a home and taking out an initial mortgage should not wait, as rates will rise."
Like Smoke, Johnson also believes the jobs number will boost home sales. "Many potential homebuyers may see an opportunity to buy a home and take advantage of current low mortgage rates," he adds.

There is some history on the link between a stronger jobs climate and higher mortgage rates. "In 2004, when the Fed increased interest rates for the first time in four years, it caused the booming real estate market to get more manic," says John Wake, the so-called geek-in-chief at Real Estate Decoded and a realtor with HomeSmart in Scottsdale, Ariz. "Many people expected the increase to be the first of many so they became even were more desperate to buy a house right away."
Wake says they were right, as the Federal Funds Rate increased from 1% in the summer of 2004 to 5% in the summer of 2006. "Sure, in the long run higher rates hurt the demand for homes, but in the short and medium run they can stoke demand," he says. "It all depends on what people think an interest rate increase today means for interest rates tomorrow."
Right now, some real estate insiders say higher mortgage rates are on the way, with the booming October jobs number insuring that day comes sooner than people might think.