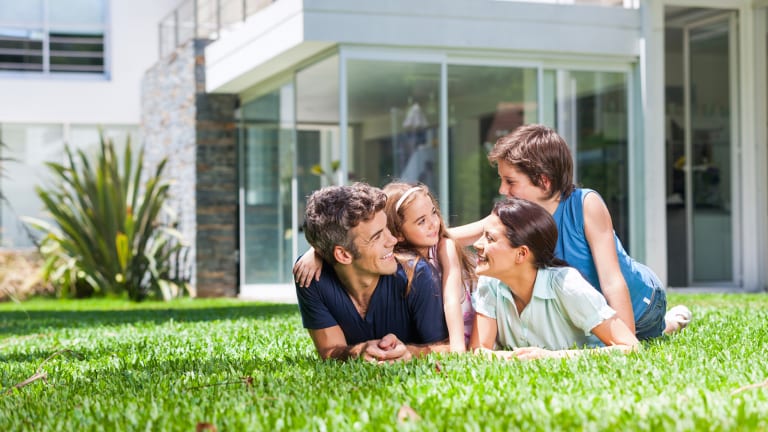 Mortgage Delinquency Rates Are Back at Pre-Recession Levels
Mortgage delinquencies are down, and that should help drive home sales higher this summer.
NEW YORK (MainStreet) — Good news on housing and the economy: Mortgage delinquencies are down.
Data from credit rating giant TransUnion shows the national mortgage delinquency rate dropped to 2.95% in the first quarter of 2015 — the first time that figure has sunk below the 3% market since the third quarter of 2007, right before the Great Recession hammered us.
It's the 13th consecutive quarterly drop in delinquency rate. Year-to-year, the delinquency rate is down nearly 18% from the first quarter of last year. It's also way down from the market high of 6.94% in 2010.
There's something to cheer about even in the much maligned subprime mortgage loan market. TransUnion reports that the delinquency rate for subprime consumers fell to 27.23% in the year's first quarter, down nearly 9% from 29.76% in early 2014. (If that sounds big, remember that the rate was a whopping 40.48% in the first quarter of 2010.)
"It's taken more than seven years, but the mortgage delinquency rate has reached pre-recession levels. We continue to see a steady decline in the mortgage delinquency rate, primarily driven by strong performance by newer vintage loans," says Joe Mellman, director of TransUnion's mortgage group. "It's also encouraging to see continued delinquency rate declines for the subprime and near-prime risk groups."
The housing markets across the U.S. that were hardest hit are gaining ground fast on mortgage delinquencies. Miami saw a 36% decline, while San Francisco's mortgage delinquency rate fell by 31%. "It's a positive sign to see double-digit percentage delinquency declines in major markets across the country, as it demonstrates the improvements are widespread — not just a regional phenomenon," Mellman says.
Industry insiders say there are several reasons for the drop-off in problem mortgage payments. "In Florida, I am seeing a mix of things," says Bryant H. Dunivan, a foreclosure defense attorney for the Law Offices of Michael J. Owen in Brandon, Fla. "I'm seeing people prospering more, given the recovery of the economy — which aids in timely payments — but I am also seeing the vast majority of borrowers that are just making it, still on a variable loan, and one interest rate jump would make them delinquent."
Dunivan says there are also a significant number of foreclosed properties being sold at the current value rather than speculated increases of value, which helps to a large extent. "I think on new loans, they are more rigid in lending, so there is no padding to the loan amount, which is helping with the current loans," he says. "Increased scrutiny of what borrowers can afford is helping there too."
Overall, Dunivan, like Mellman, is only somewhat bullish on the housing sector. "My peers are pretty confident, as am I, that more foreclosure will occur, but not in the numbers we saw previously," he says. "I hope we are wrong on this, given what that means for the economy, but it is inevitable. The banks haven't fixed all the loans from the sub-prime crisis, and that will continue to cause defaults and delinquencies across the board."
"I think it's a great time to buy a home," says Chris Prince, a realtor with Martha Turner Sotheby's International Realty in Houston. "Interest rates are still extremely low and the economy is up."
Prince advises buyers to have a good plan ready to go and be quick on the trigger when a deal pops up.
"It's important to get into a home early and, if possible, before it even hits the market," he says. "Having a realtor that is well connected in their community goes a long way in that accord."
"I also have my buyers be prepared to make a quick decision, have their pre-approval and financing ready, along with a personal letter to the seller, which is always a nice touch," Prince says.
— Written by Brian O'Connell for MainStreet