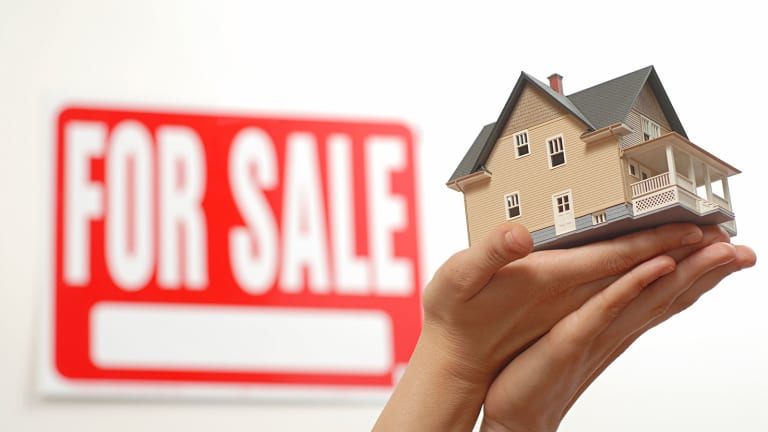 Is Flipping Houses a Good Investment For Your Time and Money?
The foreclosure purchase bonanza isn't what it used to be. But that doesn't mean that the days of flipping houses are over.
NEW YORK (MainStreet) — The foreclosure purchase bonanza isn't what it used to be. But that doesn't mean that the days of flipping houses are over. Still, if you're interested in making a go of flipping houses in this market, you need to go into it with your eyes wide open. Not everyone is cut out to flip homes, but it might not be as foreboding as you might think.
Profits Are Based on Risk and Struggle
"Because of the amount of flips I've done, people come to me constantly," says Barry Jenkins II, a Realtor with Better Homes and Gardens Real Estate Native American Group. Jenkins has been flipping houses since he was 18, and he averages between 40 or 50 flips every year along with purchasing one rental property about once a month month. "I tell everyone the same thing -- understand that you're making a profit, because you're taking a risk," he says. "The risk and struggle is what makes the profit."
"Most people just focus on the house," says Jenkins. To that end, they go on Trulia or Zillow and look for cheap deals. But Jenkins says that getting a good deal is only part of the story. "The labor part of this equation is as important as getting a good deal," he says. He's also quick to say that he's not a handy person. So the myth that you need to be able to do everything yourself is just that -- a myth. However, you have to have a good team around you to do your repairs and you have to pay the right price. Otherwise you're going to take a bath.
Knowledge and Money Are What You Need to Get Started
Donald Artig, a real estate broker with William Raveis Real Estate, says that people need to know about real estate and have the money to invest. "You need a cushion," he says. "You need to have enough that you can sit on the house, because not everything sells in a minute." One of the biggest mistakes he's identified when it comes to flipping houses is the novice putting every last dime he has into a house, then having nothing to live on.
You also need to know how to handle the money side of purchasing the property. "Investors are typically tough minded," Artig says. "It's just a matter of dollars and cents to them. People who just want to be investors tend to fall in love with properties and that's probably not a good thing. If you want to be successful, you have to be very hard-nosed about the money." Remember that when you're flipping a house, you're not going to be living in it. So don't let yourself fall in love with anything other than a really good deal. Know what you're going to pay, know what you're going to spend fixing it and know how much you're going to get out of the deal.
Find the Right Team
Jenkins doesn't do any of his own repairs. He just has a really good team who can do it for him, while still providing him with a good return on his house. "At this point I can walk through a house and tell you how much it's going to cost," he says. "But I can't flip a house on my own. I have to pay people." Jenkins notes that on one of the spectrum, there are very inexpensive contractors who aren't good to hire. On the other end of the spectrum are very expensive contractors who are very good. Jenkins says people need to find someone in the middle -- a contractor who is competent, but still allows you to make a decent profit. He says people should hire an "all-in-one" general contractor who can do everything you need.
More than just a contractor, you're going to need inspectors. "Inspectors are so good at finding what's wrong," says Jenkins. "But you have to be careful that the people are not just trying to pay their mortgage by finding problems." He says that your agent can help you to find solid inspectors and even steer you toward the right general contractor. Finally, you need a good attorney to make sure there aren't deed restrictions, liens or other problems associated with the property.
"People who do this frequently are very savvy about the market," says Artig. "They know what things will sell for. They know what to do to fix the property. On the other hand, someone who doesn't know can be overwhelmed." But with some research and a hard nose for the business side, you can start a second or first career flipping houses.
Written by Nicholas Pell for MainStreet