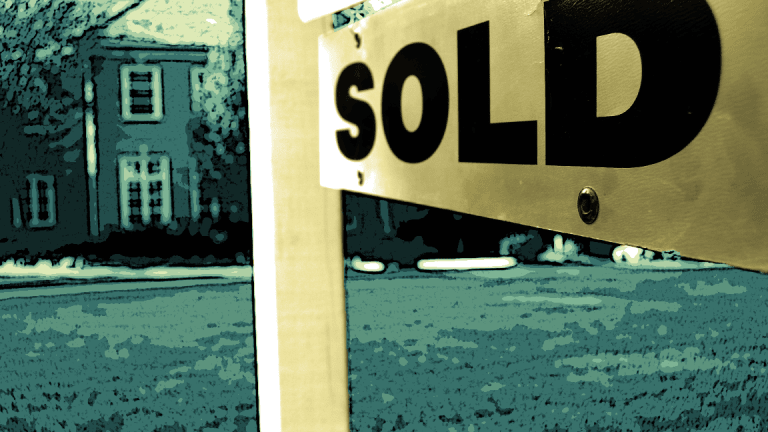 What Is an FHA Loan and What Are Their Requirements?
An FHA loan is a good deal for homebuyers looking for low down-payment mortgage deals - but there are specific requirements and hurdles to clear, such as loan limits.
An FHA loan is a government-backed mortgage loan insured by the U.S. Federal Housing Administration geared toward homebuyers with low credit scores. Borrowers benefit from an FHA loan's low-down-payment threshold of 3.5% of the total home purchase.
Borrowers with FICO credit scores as low as 580 and bad credit can still meet FHA loan requirements. Even borrowers with a credit score as low as 500 can qualify for an FHA loan (they're expected to make a down payment of 10% of the total home purchase.)
In comparison, conventional mortgage loan borrowers with credit scores as low as 620 typically need a down payment between 3.5% and 20% of the total home purchase.
FHA Loan Limits
There are caveats with FHA loans. You'll need to survive the rigorous FHA loan approval process (see below.) Also, it's helpful to know the FHA loan limits, as follows.
The FHA maximum loan amount for what the FHA deems "high-cost markets" is $679,650.
The highest FHA loan you can get in what it calls a "low-cost market" is $294,515.
Borrowers like FHA loans for a variety of reasons, but the low-interest rates and more friendly qualification terms are at the top of the list.
Insurance Premiums for FHA Loans
To protect lenders, FHA loan borrowers must pay a premium in the form of mortgage insurance, as a backstop in the event a loan borrower defaults on the mortgage loan.
While a typical mortgage loan borrower with decent credit pays premium mortgage insurance, or PMI, at a rate of 0.5% to 1% of the total mortgage loan amount, an FHA borrower must pay 1.75% of the total loan amount upfront, along with annual premiums of between 0.45% to 1.05%, based on the specific FHA loan terms.
Yet mortgage insurance aside, FHA borrowers don't always get help from Washington, D.C.
In February 2017, just upon taking office, President Trump rescinded a mortgage insurance rate cut, which would have given FHA borrowers a lower monthly insurance premium payment each month. The Trump administration's stance was that the higher PMI figure was needed to protect taxpayers, as the FHA required a cash bailout during the last housing crisis.
FHA Loan Requirements
To obtain an FHA loan, borrowers must clear the following hurdles:
The borrower must show proof of identification and demonstrate a reliable income stream (two recent paycheck stubs are sufficient, as are recent tax returns.)
The borrower must agree to have the home appraised by an FHA-approved home appraiser.
You need a credit score no lower than 500, with one caveat. If the loan borrower doesn't have a credit record or has what the FHA refers to as a "non-traditional credit history", the FHA may still approve a home loan. To get a 3.5 % down-payment loan, the borrower's credit score must be no lower than 580. For example, on a home that's purchased for $300,000, the down payment amount must be at least $10,500.
If you have a history of bankruptcy, you'll be required to be out of bankruptcy for at least two years, and you must not have gone through a home foreclosure for at least three years.
You can't be approved for an FHA loan if you're behind on either your income taxes or your federal student loan taxes.
The lender must be FHA-approved. The FHA lender is not an actual mortgage lender - they work with government-approved mortgage lenders who must meet specific conditions before being granted FHA loan status. Even so, mortgage loan terms from FHA lenders aren't uniform. They can and do have different interest rates, different fees and costs, and different underwriting practices.
New FHA loans are only available for borrowers who plan on living in the home. Investors and speculators who want to rent the home out need not apply.
Pros of an FHA Loan
Low down payments
The ability to get a home loan with a low-down payment (as low as 3.5%) is the crown jewel of "pros" associated with getting an FHA loan. Conventional home mortgage loans typically don't allow for down payments that low, giving homebuyers who aren't cash liquid a big incentive to obtain an FHA home loan.
Big money and debt problems aren't always a factor
As long as you meet the standards imposed by the FHA, even a bankruptcy or a home foreclosure won't stop you from getting an FHA loan.
Closing costs are often on the house
Under FHA loan policy, borrowers can get help paying closing costs. Mortgage lenders, home sellers and builders often pay some closing costs for FHA borrowers, in order to close a deal and to stay on good terms with FHA administrators. Lenders have an insurance policy when they pay FHA loan borrower closing costs - they can charge more interest on the loan to cover their tab. By policy, FHA lenders can charge more than 5% of the total home costs for closing costs.
FHA loans can cover home repairs
In addition to mortgage loans, the FHA offers home improvement loans in the form of so-called 203(k) loans. The loan is different than most home repair loans. The loan isn't based on the appraised value of the residence. Instead, it's based on the value of the home after the home improvements are made. FHA home improvement borrowers will have to make a good case for the loan by providing a detailed home repair/renovation proposal, with cost estimates, as part of the loan application.
Cons of an FHA Loan
High insurance costs
At 1.75% of the total home cost, having to pay for an upfront PMI bill (if the borrower can't get help with closing costs) can be expensive. For example, a PMI up-front bill on a $200,000 mortgage will cost $3,750. The annual PMI bill can add up, too.
High interest rates
Interest rates are higher on FHA loans, primarily to provide protection to lenders in the form of mortgage insurance, compared to conventional mortgage loans.
You'll pay mortgage insurance for the life of the mortgage loan
With a conventional mortgage deal, mortgage insurance goes away once the homeowner accumulates enough liquidity on the residence. FHA loans, on the other hand, mandate the borrower make monthly mortgage insurance payments for the life of the loan.
How to Apply for an FHA Loan
Getting an FHA loan isn't easy, but there's a formula for getting the job done. Here are the basic steps needed to successfully apply for an FHA loan:
1. Get pre-approved 
The first step in getting an FHA loan cleared for takeoff is to get your mortgage loan pre-approved. While not mandatory to the process, having an FHA-approved mortgage lender pre-approve your loan fast tracks you to the finish line. The guidelines are straightforward. Apply for pre-approval status with an FHA-approved mortgage lender. If you're given a green light, you'll get a letter saying you're pre-approved for a loan along with a general loan amount, which you can show to a homeowner who's selling the home you want to buy.
2. Complete Form 1003
The FHA requires you fill out Uniform Residential Loan Application (Fannie Mae form 1003) after you have found a home you want to purchase. The application asks for the specific loan you need, along with the address of the home. You will need to complete the form as you would any mortgage loan application, including income requirements, employment history, debts and expenses, and other personal data that a lender would need to vet a home mortgage application.
3. Get the property appraised
The market value of the property in question is a big deal to the FHA - it will impact their decision to backstop a mortgage loan. Your FHA lender will hire a professional home appraiser who will inspect the property (both home and yard) and provide an estimate of the home's value to the lender, which will send the estimate to the FHA for approval. If the estimate falls within the scope of the mortgage amount requested, you move forward to the next stage of the FHA loan process. If the appraisal comes in lower than the mortgage loan amount, the lender, on behalf of the FHA, may very well nix the deal.
4. Follow the underwriting process
The mortgage lender underwriter steps in here to evaluate your FHA loan application, reviewing financial details and credit scores for an FHA loan, just like with a regular home mortgage application. If your finances are in order, you should be in a good position to have the loan approved. If there's a problem, address it (usually through a formal letter of explanation) and send it back to the lender.
5. FHA loan approval
Once you clear the underwriting hurdle, your mortgage loan is approved and you're good to go. You'll get the financing you need to buy your home and can move on to the home closing process, where ownership is switched from the seller to the buyer.