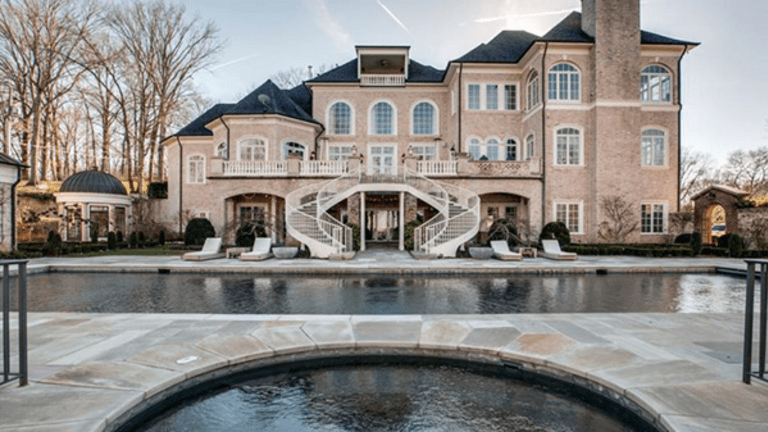 I Only Spent $145,000 to Buy a Home in This Top Market and Still Went Broke
Buying a house isn't cheap, especially in these top markets.
Purchasing a home is daunting for many first-time homebuyers, especially when consumers lives in cities where prices are higher.
The cost of homes is often expensive in more popular cities where the demand often outstrips the amount of affordable homes. 
Potential homeowners who are seeking an advantage should be proactive before they are ready to obtain a mortgage and review their credit report first, said Jeff Golding, chief growth officer at IRH Capital, a Northbrook, Ill.-based financial company. Credit scores play a large role in the interest rate homeowners will receive for their mortgage which can result in saving thousands of dollars.
Obtaining a credit report is crucial to see if there are any mistakes about late or missed payments. All three major credit bureaus provide a free report at www.annualcreditreport.com.
Consumers need to remember to avoid applying for any kind of new credit such as auto loans, credit cards or personal loans before they receive a mortgage because it will impact their score immensely and lower it.
"It may make a lender wary of giving you a mortgage," he said.
Before consumers decide to purchase a house, they need to budget in other costs such as higher utility fees, property taxes and homeowners association fee.
"Too often new homeowners compare their monthly rent payment to what they can afford for a mortgage, but forget about the other costs," Golding said.
Instead of only examining the cost of a home, homeowners need to consider the amount of their salary in the city they will be living in for many years, said Bruce McClary, spokesman for the National Foundation for Credit Counseling, a Washington, D.C.-based non-profit organization.
Cities with relatively affordable housing are a bonus, but the job markets in those urban areas often offer lower salaries than ones in locations where housing costs are higher.
"What people need to examine closely is the housing to income ratio, which would indicate how much percentage of income would be committed to housing expenses," he said. "A more favorable ratio may be possible in a city where homeownership is costlier, but salaries are more generous."
More of What's Trending on TheStreet:
The Stunning Apple iPhone X Screen Will Trigger a Global Problem in This Market
Determining whether purchasing a home on your current salary is the right choice depends on a variety of other factors.
"The lure of getting more house for your dollar may be strong, but many other factors will determine if homeownership is sustainable," McClary said. "The local economy is a significant indicator, especially the local employment rates for your profession."
Cities which boast popular and trendy restaurants, cafes and bars are often costlier to live in. Determining if the artisanal bakery or outrageous salon and boutique prices in the neighborhood where your potential new home is worth sacrificing other amenities is a factor consumers must consider beforehand.
The process of researching and purchasing a condo, townhouse or house can take as long as nine months since the supply of homes for sale across the U.S. has shrunk, said Jonathan Smoke, chief economist for Realtor.com, a Santa Clara, Calif.-based real estate company.
"Another reason to start soon is you won't be alone," he said. "Demand as measured by average views per listing on realtor.com is up substantially in all of these markets. Cincinnati, Minneapolis, Salt Lake City and Ann Arbor lead the pack in growth in demand."
Research the amount of money you need to save for a down payment, which might be considerably less than what many consumers believe.
"Aspiring homeowners often overestimate what is required," Smoke said. "Several markets see an average down payment that is much lower, such as Cincinnati, Richmond, St. Louis and New Orleans. Due to low down payment options and affordable prices, these markets represent a lower cost of entry."
Improving your credit score is paramount, because even though consumers can receive a mortgage with a credit score as low as 580, your interest rate will be higher.
"If your credit score is lower than 750 today, aim to improve it by 25 basis points," he said. "Such an increase could improve your rate by as much as 8 basis points, which would translate into paying about 1 percent less each month."
Homeowners who face issues making a mortgage on time such as a job loss should avoid waiting to get help on their payments, said Jeanine Lipka, vice president of housing and bankruptcy services for Money Management International, a Sugar Land, Texas-based non-profit debt counseling organization.
"The sooner they contact their lender, the company typically will be more apt to work with the homeowner to find a positive solution," she said. "Additionally non-profit, HUD-approved housing counseling agencies like Money Management International offer free or low cost counseling to consumers understand available options."
Here are the top ten trendiest cities where many consumers are drawn to and their median home prices. Realtor.com used the following criteria out of 500 large cities to narrow it down to these locations: number of foodie hot spots, bike shops, yoga studios, cultural outlets, housing affordability and an increase in the population of 25- to 34-year-olds from 2013 to 2014 and in the percentage of people shopping for a home on Realtor.com.
10. Charleston, S.C.
The median home price in Charleston is $325,200.
9. New Orleans
The median home price in New Orleans is $245,000.
8. St. Louis, Mo.
The median home price in St. Louis is $145,000.
7. Cincinnati, Ohio
The median home price in Cincinnati is $138,000.
6. Ann Arbor, Mich.
The median home price in Ann Arbor is $349,450.
5. Minneapolis, Minn.
The median home price in Minneapolis is $251,000.
4. Pittsburgh, Pa.
The median home price in Pittsburgh is $149,900.
3. Asheville, N.C.
The median home price in Asheville is $350,000.
2. Richmond, Va.
The median home price in Richmond is $170,000.
1. Salt Lake City, Utah
The median home price in Salt Lake City is $355,000.