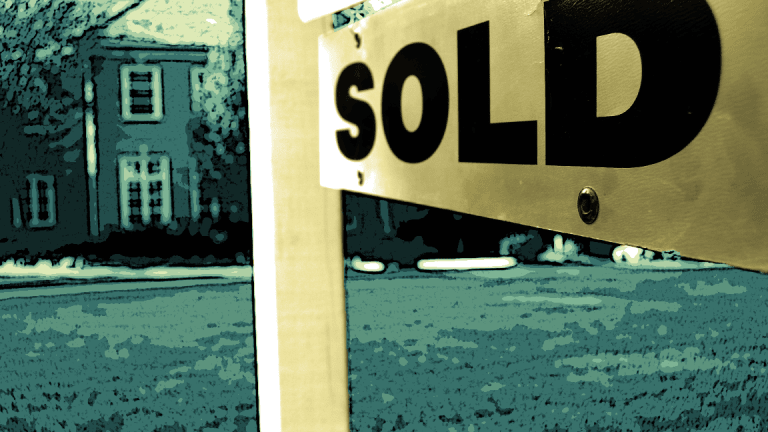 5 Trends Shaping the 2018 Real Estate Market
With 2017 in the rear-view mirror, it's time to break out the crystal ball and lock down some timely real estate trends for the new year.
With the economy shifting into higher gear and more Americans itching to land a new home before interest rates get too high, the U.S. residential real estate market looks like a hum-dinger as 2018 kicks off.
What's in store for buyers, sellers and industry professionals? According to multiple industry experts, these trends could shape the real estate market in 2018:
Rates rising, but it's not a big problem for buyers ... yet. 
The average 30-year fixed mortgage rate stands at 4.0%, according to data from Wells Fargo. Expect that figure to rise as the U.S. economy improves and the Federal Reserve tries to keep inflation in check. "Mortgage rates will rise by 0.25%, and possibly by 0.50% in 2018, if things get crazy," says Richard Haynes, a real estate broker at Manhattan Pacific Realty, in Los Angeles. "If rates go higher than that, the Fed will step in and reinvest more principle and buy up mortgages to lower rates and get them under control."
Banks will get aggressive about mortgage loans.
Homeowners, especially those who buy homes as an investment, should see more loan opportunities in the new year, as banks actively pursue buyers. "The banks, which have been tight for years, finally opened up lending and are offering so many more diverse loan products," says Anthony Grosso, a real estate broker in Malverne, N.Y. "We purchased a commercial building in 2016 that no one wanted to finance and recently the local banks knock on my door asking me to refinance with them. This increase is lending has opened the market to so many more buyers -- and that's a trend that will strengthen in 2018."
More homes selling in high-tax states.
 The recently enacted tax reform bill took dead aim at homeowners in high tax states like California and New York by limiting state and local mortgage deductions to $10,000. "Now, with the new tax law, I'm predicting a large number of second homes in high tax and high-cost states to hit the market," says Steve Hundley, real estate specialist and chief executive officer at One Park Place, in Del Mar, Calif. "As a byproduct, we will see key markets with a bump in inventory. This phenomenon, combined with increased mortgage rates, will cause prices to flatten out a bit, thus making homes more affordable."
More vacation home buyers.
Due once again to the tax reform bill, which will put more cash in affluent Americans' pockets, vacation home purchases will tick upward. "The new tax plan will likely spur interest in second homes, such as vacation homes, for those who can afford them. Interest rates and interest deductions are not as important as many of these purchases are cash transactions," says Glenn Phillips, CEO of Lake Homes Realty, in Birmingham, Ala. "Economic optimism will fuel this sector of the real estate market."
An agent-free market? 
Tech-oriented real estate options will emerge for buyers and sellers, that should help them save potentially thousands of dollars on real estate agent fees. "Big startups like OpenDoor.com are already helping sellers bypass agents," says Fred McGill, founder of Simple Showing, a tech-oriented real estate firm, in Atlanta, Ga. "Now other companies are helping buyers bypass agents." That's a big deal, considering real estate agent fees average 5% to 6% of the total home sales price, per transaction.
Optimism is already running high for the 2018 real estate market. While nothing is etched in stone, expect a great deal of activity for buyers and sellers in a big year for a big U.S. economic sector.
More of What's Trending on TheStreet: