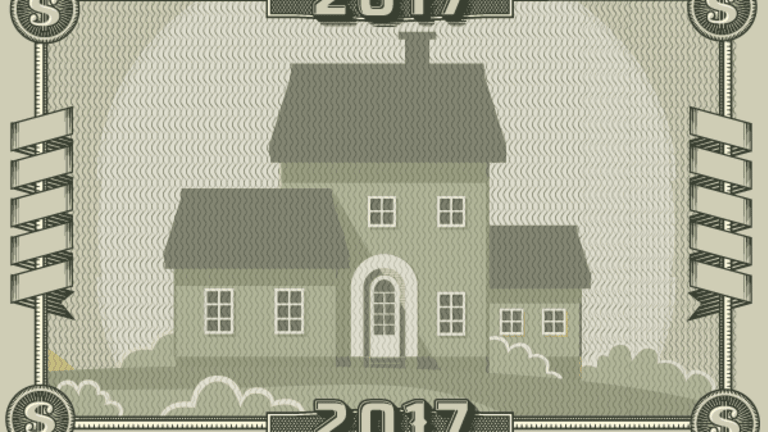 5 Big Mortgage Market Predictions for 2017
With the Federal Reserve raising interest rates last week and more rate hikes to come, next year should be a whirlwind for the mortgage market.
With chestnuts roasting on an open fire, Federal Reserve Chair Janet Yellen is nipping at the noses of mortgage industry professionals with one interest rate hike in the bank this year and two or three more likely on the way in 2017.
Merge that scenario with a new president in Washington, D.C., and a healthier U.S. economy, and 2017 really does shape up to be a barn-burner for mortgage industry professionals and home financing consumers.
What can both parties expect to see happen next year in the mortgage sector? Here are five likely scenarios, delivered by veteran mortgage industry experts:
Expect higher lending rates - Bill Dallas, co-founder and CEO at Cloudvirga, a Los Angeles-based mortgage workflow technology firm, says improvement in wage growth along with a strong job market will give support to consumer spending, which should help boost U.S. gross domestic product. "We expect GDP to increase to 2.1% in 2017 and 2.0% in 2018, which in turn would cast an upward pressure on mortgage rates," he notes. Dallas says he expects 30-year fixed mortgage rates to rise to 4.2% for the full year 2017 and 4.6% in 2018. "Under that scenario, more households will be discouraged to refinance," Dallas adds.
Fannie and Freddie privatized - Michael Taylor, branch manager at First Home Mortgage Corporation, in Millersville, Md., says 2017 will see Fannie Mae and Freddie Mac begin the process of privatization. "The agencies have paid back their TARP loans and have been paying the U.S. Treasury," he says. "Now it's time to spin them back into the private sector."
Fewer mortgage loans - Neil Garfinkel, managing partner at Abrams Garfinkel Margolis Bergson, LLP in New York City, says higher interest rates are already having a negative impact on loan originations and refinancing. "A report from the Kroll Bond Rating Agency predicted a 20% drop in loan origination volume in 2017 and a decrease in refinancing volumes from $263 billion this quarter to $145 billion in the first quarter in 2017," he says. "We are starting to see a slowdown in loan originations already."
Lower home prices - Garfinkel says he also anticipates a decline in home sale prices in the New York residential real estate market in 2017. "I believe that higher mortgage rates will result in lower housing prices," he says. "Lenders who have strong lending programs will do well in the marketplace."
With rates higher, expect an early home buying season - Theresa Williams-Barrett, vice president of consumer lending and loan administration at Affinity Federal Credit Union, says loftier interest rates and the urge to buy before lending costs really rise will have buyers on foot in January and February, well before the tradition spring home buying busy season. "Many people were waiting on the sidelines in anticipation of rising rates - though still, they remained low," Williams-Barrett says. "Now we're seeing the rise in rates come to fruition and as a result, we should anticipate those who were once on the sidelines, begin to act on the market in hopes of capitalizing before rates get higher. Keeping that in mind, buying season has traditionally always been around spring, but we may see that season take place as early as winter 2017."
With so many big impactors in play, 2017 should be an eye-opening one for the U.S. mortgage sector, especially during the first three months of the year. Expect change and volatility, because that's what experts say will transpire with mortgages in 2017.