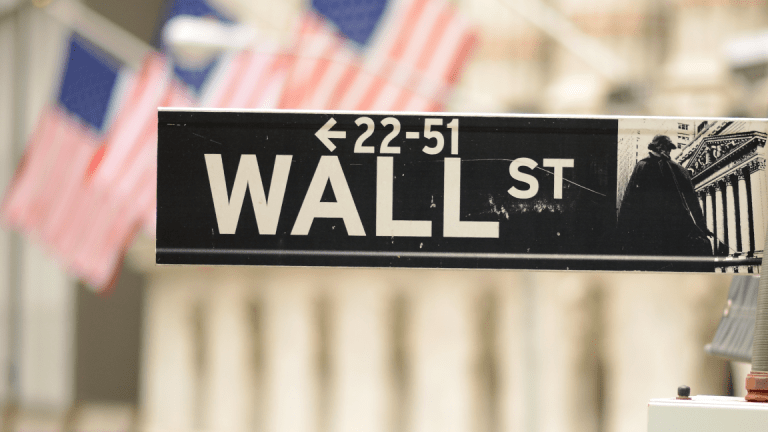 World Stocks Mixed After US/EU Trade Deal; Facebook Rout Clouds Wall Street Open
Global stocks were mixed Thursday as a US/EU agreement on trade supported markets in Europe, but an overnight rout in Facebook shares likely sets up Wall Street for a softer open.
The Thursday Market Minute
Global stocks muted following US/EU commitment on tariffs as trade war impact clouds Q2 earnings.
European stocks get firm boost, however, as Trump's "major concession" on auto tariffs drives carmakers higher
Facebook's after-hours slump takes $150 billion from market cap, sets up Nasdaq for triple-digit decline.
U.S. equity futures point to mixed open on Wall Street after stocks rallied hard into last night's closing bell.
Thursday earnings slate topped by Q2 numbers from Comcast, Intel, Starbucks, American Airlines and McDonald's.
Market Snapshot
Global stocks were little-changed Thursday as investors reacted with caution to a broadly-worded agreement between the European Union and the United States to move towards the elimination of tariff barriers in a move that keeps the current dispute between the world's two biggest economic blocs from escalating, but leaves many further questions as to the fate of the still-simmering trade war and the potential for further reaction from a now-isolated China.
President Donald Trump called talks with his opposite number, European Commission President Jean-Claude Juncker, in Washington a "breakthrough ... that nobody thought possible" as the pair agreed to move towards a zero-tariff trade relationship and work together to reform the WTO. Trump said Europe would also buy more U.S.-made soybeans, which were hit by retaliatory tariffs by China earlier this year, and liquified natural gas. 
Juncker said Trump allowed for a "major concession" in the talks by not adding to tariffs on European-made cars that are sold in the United States, as both sides agreed not to accelerate trade barriers as they negotiated terms of a new trade relationship, the wording of which keeps steel and aluminium levies in place for the time being. 
The deal sent U.S. stocks sharply higher in late trading on Wall Street, but failed to generate much excitement in the Asia session as investors picked through the scant details of the agreement and reacted to news that Qualcomm Inc. (QCOM) had abandoned its bid for NXP Semiconductors Inc. (NXPI) after failing to win approval from Beijing - the only one of eight global jurisdictions that refused to sign-off on the $44 billion deal. 
The region-wide MSCI Asia ex-Japan index was essentially unchanged across the session, booking a 0.11% gain heading into the final hours of trading, while Japan's Nikkei 225 slipped 0.15% lower to end the day as 22, 586.87 points.
Early indications from U.S. equity futures suggest some of last night's late-trading gains for the Dow Jones Industrial Average undefined will hold, as the 30-stock average is called 42 points to the upside, but disappointing second quarter earnings from Facebook Inc. (FB) , as well as a series of full-year forecast adjustment from industrial giants such as Ford (F) , GM (GM) , Boeing (BA) and Fiat Chrysler, Automobiles (FCAU) suggest company bosses are growing increasingly concerned for growth prospects in the global economy as the impact of Trump's various trade disputes starts to crystalize. 
The impact of Facebook's after-hours slump, which saw the stock fall as much as 20% from the all-time high it reached yesterday after a narrow second quarter earnings miss and a gloomy investor call, not only wiped more than $150 billion from the company's market value but will also likely take 112 points from the Nasdaq Composite undefined while futures linked to the S&P 500 undefined suggest a 7-point pull back for the broader U.S. benchmark.
European stocks opened firmly, however, as investors digested the semi-annual "Super Thursday" of corporate earnings from some of the region's biggest companies and prepped for a key meeting of the European Central Bank later today in Frankfurt.
The region-wide Stoxx 600 index added 0.53% at the opening bell, powered by a 1.5% gain in Germany and a 0.7% advance in France as auto stocks rose sharply following Trump's concession on fresh tariffs, while weaker-than-expected numbers from Royal Dutch Shell (RDS.A) kept a lid on gains for Britain's FTSE 100, which fell 0.09% by mid-morning in London.
Much of last night's market reaction to the Trump/Juncker press conference was also held in place in the bond markets, where benchmark 10-year U.S. Treasury yields rose to 2.965%, the highest in more than a month, and 2-year note yields touched a fresh post-financial crisis high of 2.669% as investors accelerated bets on Federal Reserve rate hikes ahead of Friday's first reading of second quarter U.S. GDP, which is likely to show that the world's biggest economy grew at the fastest pace in nearly four years.
Global oil prices extended gains for a third consecutive session, however, following data from the U.S. Energy Information Administration yesterday that showed domestic crude stockpiles fell by 6.2 million barrels last week, more than triple analysts' forecasts, to the lowest level in three years.
Prices were also pressured by reports that Saudi Arabia had suspended some of its planned crude shipments through the Red Sea following attacks from Yemeni fighters linked to the Houthi movement.
Brent crude contracts for September delivery, the global benchmark, were seen 26 cents higher from their Wednesday close in New York and changing hands at $74.19 per barrel in early European trading. WTI contracts for the same month were marked 11 cents lower at $69.19 per barrel.