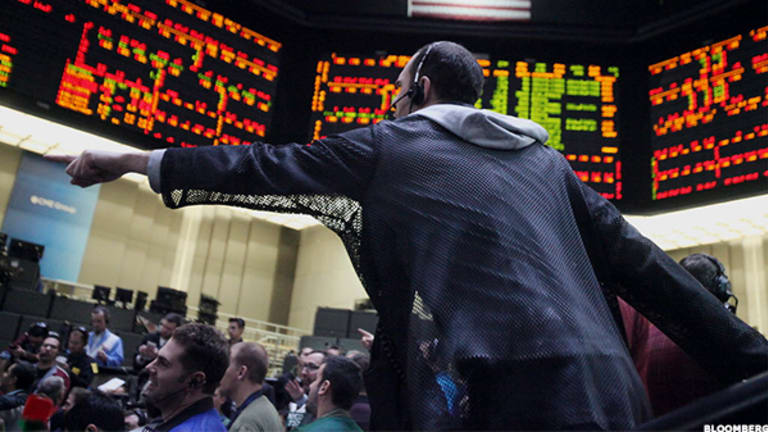 Will 'Star Wars' Hype Boost Disney (DIS) Stock?
Disney (DIS) stock continues to drop after the company reported a 3.2% decline in ESPN subscribers, but 'Star Wars' could propel the stock.
NEW YORK (TheStreet) -- The Walt Disney Co. (DIS) - Get Walt Disney Company Report stock is falling 1.17% to $113.78 on heavy trading volume on Monday after the entertainment company confirmed a 3.2% year-over-year decline in ESPN subscribers.
Last week the company disclosed ESPN subscribers dropped to 92 million at the end of the fiscal year ended October 3, compared with 95 million subscribers at the end of fiscal 2014.
Nielsen had estimated the 3-million subscriber drop back in August, the New York Times reports.
Disney's management had said there was a "modest" decline, sending its stock down 22% to $95.36 in August.
The stock rebounded following high expectations surrounding the movie "Star Wars: The Force Awakens," the Times noted.
Disney, which bought Lucasfilm, the studio behind the "Star Wars," in 2012 for $4 billion, will release a new "Star Wars" movie each year until 2020, open new attractions at Florida and California related to the films, and collect billions in merchandise fees.
Analysts are estimating "Star Wars: The Force Awakens" will make at least $1.5 billion worldwide, while merchandise is expected to generate about $5 billion in revenue for fiscal 2016, the Times added.
"It's amazing how Disney (or market psychology) has been able to divert the focus" away from ESPN's decline, Sanford C. Bernstein analyst Todd Juenger said last week, the Times noted. "We do have concern, however, that once 'Star Wars' is digested, the focus will return to affiliate fees."
The decline in cable subscribers could be offset by other films as well, including Marvel Entertainment's "Captain America: Civil War" and Pixar's "Finding Dory," both due out next year.
So far today, 9.71 million shares of Disney have exchanged hands, compared with its average daily volume of 8.56 million shares.
Insight from TheStreet Rating Team
TheStreet's Jim Cramer, portfolio manager of the Action Alerts PLUS charitable trust portfolio, had this to say about Disney's ESPN subscriptions in a post on Real Money Pro:
When you lost "some" subscribers it can be overlooked. But when your subscribers go to 92 million from 99 million in two years, as have ESPN's for Disney, then you've got a front and center problem.
That's a nasty trajectory.
We have so many different ways of getting sports, including my Watch ESPN app and we have so many other ways of getting scores and we have so little time to watch all of that admittedly spectacular programming, it's hard to see a reverse.
What does it mean for Disney's stock? I think the company has many irons like the theme parks and the movies, but we have already had to deal with the decline of the value of ABC and now with that trajectory you have to think of ESPN as a bit of a wasting asset where the programming costs have to come down quickly in order to make it so if that sub number falls into the 80 millions the profitability goes up, not down.
It can be done. It will be done. But not before Disney becomes exactly the kind of battleground stock that Facebook (FB) isn't. Because a secularly-declining revenue stream is one that the market finds hard to value and when the market finds something hard to value, it tends to value it at a lot less than it is really worth.
Jim Cramer's "Cramer: Disney Has a Hard Truth to Face with ESPN" was originally published on 11/27/15 on Real Money Pro.
Want more like this from Cramer and Wall Street's sharpest minds BEFORE your stock moves? Learn more about Real Money Pro now!
data by
Any reference to TheStreet Ratings and its underlying recommendation does not reflect the opinion of Jim Cramer, TheStreet or any of its contributors.