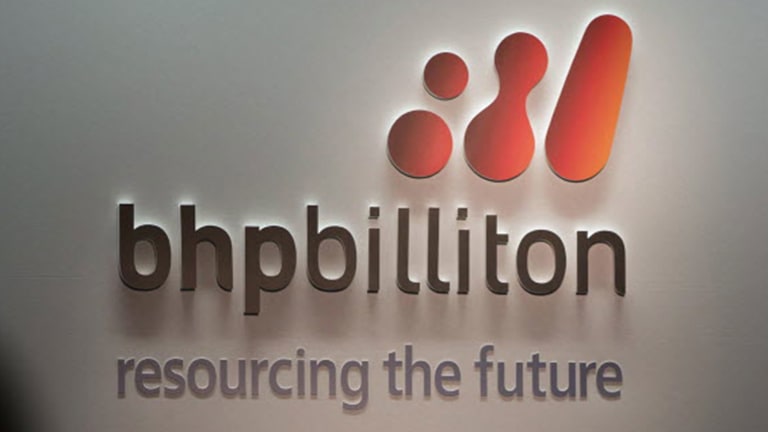 Will BHP Billiton (BHP) Stock Rise on Elimination of CEO Bonus?
BHP Billiton (BHP) will be cutting CEO Andrew Mackenzie's annual bonus following a dam collapse in Brazil last year.
NEW YORK (TheStreet) -- BHP Billiton (BHP) released a report late yesterday about a deadly collapse last November at the company's Samarco mine in Brazil, revealing that drainage and design flaws caused the incident which killed 19 people and polluted more than 400 miles of rivers.
Following the probe, the Australian-based resources company decided that its CEO Andrew Mackenzie would not receive an annual bonus, a spokesperson told the Wall Street Journal.
Last year, Mackenzie earned a salary of $1.7 million and was paid a $2.3 million half-cash, half-stock bonus, according to the Journal.
Other executives will also take cuts to their bonuses.
Earlier in August, BHP posted an annual loss of $6.39 billion for the year ended June 30 largely due to impairments from the dam burst.
Additionally, commodities were sliding this afternoon on a stronger dollar, weighing on BHP stock. Several other mining stocks fell on the dollar, such as Antofagasta,RandGold Resources (GOLD)and Rio Tinto (RIO). 
Shares of BHP were sliding in late-afternoon trading on Tuesday.