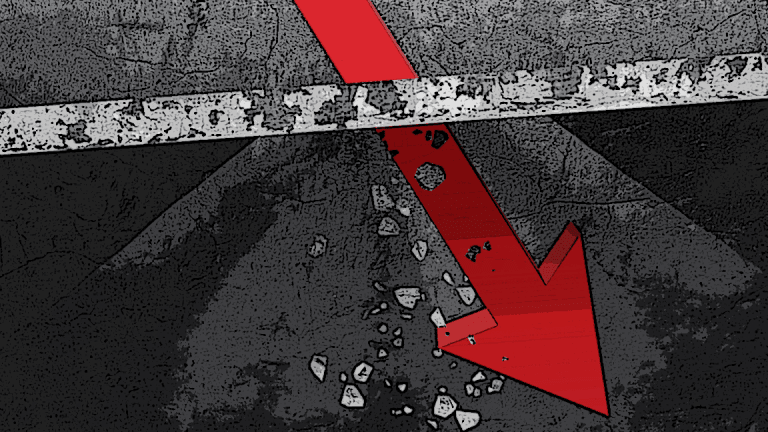 Why Pier 1 and Francesca's Holdings Stocks Are Plummeting
Shares of Pier 1 Imports and Francesca's Holdings fell sharply Tuesday as the market apparently loses faith in the struggling retailers' turnaround plans.
Shares of specialty retailers Pier 1 Imports (PIR) - Get n.a. Report and Francesca's Holdings (FRAN) - Get Francesca's Holdings Corporation Report fell sharply Tuesday, indicating the market has lost faith in the struggling retailers' turnaround plans.
At the close, Pier 1 ended off 11.83% to $5.29 a share and Francesca's stock landed 14.18% lower at $3.39 a share.
"The market is saying: 'We don't think you're going to be around here in a year,'" said columnist Jonathan Heller, a certified financial analyst who writes about retail stocks for our premium site Real Money. "Both of these companies have recently gone through reverse stock splits and generally when that happens, the floodgates just open. When you do that, investors generally are going to shun you."
A reverse stock split is a reduction in the number of a company's traded shares that results in an increase in the the stock's price per share. For instance, a company with 10 million shares outstanding that are only worth 50 cents each can do a 10-to-1 reverse stock split and convert that to 1 million shares worth $5 each.
Companies often do reverse stock splits to get their share prices high enough to avoid getting kicked off of major stock exchanges, which have rules requiring minimum share prices. Francesca's recently did a 12-to-1 reverse stock split, while Pier 1 rolled out a 20-to-1 reverse split.
The moves followed first-quarter losses and announcements of more store closings by both retailers. Francesca's plans to close at least 30 boutiques this year. For the fiscal 2019 first quarter, the company reported that net sales fell 13% year over year to $87.1 million. Adjusted net loss for the quarter was $64 million, or 18 cents a share.
The company also reported a $10.1 million net loss for the latest quarter vs. a $3.9 million net loss a year earlier. That's negative 29 cents per share vs. an 11-cents-per-share loss in the same quarter last year.
Pier 1 plans to close nearly 60 stores during the fiscal year. The company's loss in the first quarter was $81.7 million, or $19.97 a share, vs. a year-earlier loss of $28.5 million, or $7.11 a share. It was the company's fifth consecutive quarter of losses.
"It's kind of the same story that you hear in retail over and over again," Heller said. "If you look at sales over the last several years, they're just in decline. This is not uncommon in retail these days, with all of the changes that are going on. It's such a competitive business."
(This article has been updated.)