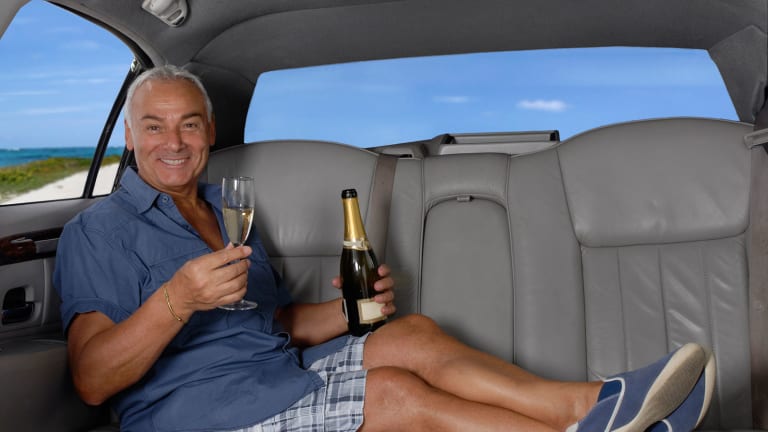 Why People Closer to Retirement Are Taking a Lot of Risk
People need a little more firepower in their accounts because they're retiring later.
It's risk-on for some people investing for retirement in their later years.
People 55 years or older using services of Ally Invest, the investment services arm of Ally Financial Inc.  (ALLY) - Get Ally Financial Inc Report , had an average equities-weighting in their self-managed portfolios of more than 90%, according to Ally Invest's most recent report. The ages between 55 and 65 are known as the "landing years," and people in that age range using Ally Invest's brokerage platforms were 94.1% equities-weighted. That weighting is more aggressive than Ally Invest's recommended equities-weighting for an aggressive investor, which recommends 80% in stocks and 20% in fixed income. Some aggressive retirement portfolios can be 90% equities-weighted, according to Robert Steen, advice director for retirement and complex planning at USAA, and these Ally clients were more aggressive than even that weighting. 
The reason: People need a little more firepower in their accounts because they're retiring later. "People are retiring later in life," said Rich Hagen, Ally Invest's president. "People are living longer and in better health than ever before."
Investing for the long-term can, in some ways, inherently eliminate some risk. Staying in the stock market through peaks and valleys can see an investor through in the long run as the market will largely settle near long-term historical averages of roughly 8% gains. "Investors are smart nowadays, comparing it to low bond yields and are looking to ride the market a little further," Hagen said. 
Start and end your trading day right with TheStreet's new "Daily Snapshot" on your favorite smart speaker. Learn more about TheStreet's market coverage for your trusted smart speaker here.
Fortunately for those bullish retirees, U.S. stocks have roared since the end of the Great Recession. The Dow Jones Industrial Average I:DJI has returned more than 300% since March 9, 2009. The S&P 500 undefined has returned more than 329% since that date, and the Nasdaq I:IXIC more than 530% in the longest bull run in American history. Bond yields have been low, as the Federal Reserve had to bring interest rates to unprecedentedly low levels in order to stimulate the economy after the financial collapse. Rates have had a slow climb back up since, although they may be ticking up in the near future as a more robust economy has begun to emerge of late. 
The aggressiveness may be in for a correction. "As interest rates increase, Treasuries will become top of mind again," Hagen said. The Federal Reserve is on track to raise rates twice more this year, and the 10-year Treasury yield moved above 3% on Friday, Sept. 14, as signs of strong demand are emerging. While a strong economy may mean gains for the stock market, some on Wall Street see signs that the top of the economic cycle may be near, in which case protection against an equities downturn would be a wise move. 
The greatest risk of all could be more tariffs imposed by President Trump. The White House could announce 10% tariffs on Chinese-made goods as early as Monday, Sept. 17, taking the total amount of goods subject to new U.S. levies to $250 billion, with a further $267 billion worth of goods poised for inclusion if, as Trump has warned, China decided to retaliate. 
To be a profitable investor and build long-term wealth, you need the right information and techniques. Join TheStreet in New York City on Saturday, Oct. 13, for a special investing event for sophisticated and active traders. Register for "Invest Like the Pros: Jim Cramer's Boot Camp for Investors" here.