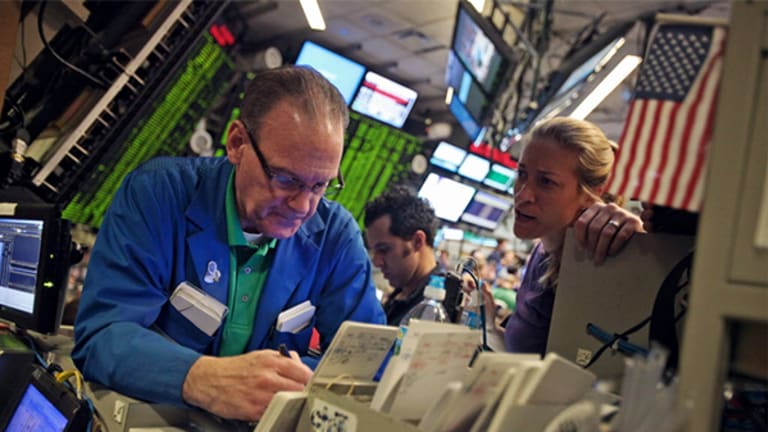 Why Itau Unibanco (ITUB) Stock is Climbing Today
Itau Unibanco (ITUB) stock is higher as Brazil's currency and stock market rise.
NEW YORK (TheStreet) -- Shares of Itau Unibanco (ITUB) are advancing by 5.5% to $6.14 in mid-afternoon trading on Friday, as some U.S. traded Brazil-based stocks get a boost from the rise in the South American country's currency and its Ibovespa stock index.
The real was the leader in gains in Latin America due to speculation that banks were selling dollars in an attempt to control the central bank rate that's used in settling financial contracts, Bloomberg reports.
The real gained by 1.2% to 4.0198 per dollar as of 5.05 p.m. in Sao Paulo today.
Despite today's pop the real is still set for a third consecutive monthly decline as Brazil's President, Dilma Rousseff, fights to fix the nation's finances as the country moves closer to its deepest recession in a century, Bloomberg added.
Additionally, Brazil's Ibovespa stock index climbed today as state run oil giant Petrobras (PBR, PBR.A) was boosted by the rally in oil prices today. The Ibovespa was up by 2.7% in Sao Paulo this afternoon.
Based in Sao Paulo, Itau Unibanco provides financial products and services to individual and corporate clients in Brazil.
data by