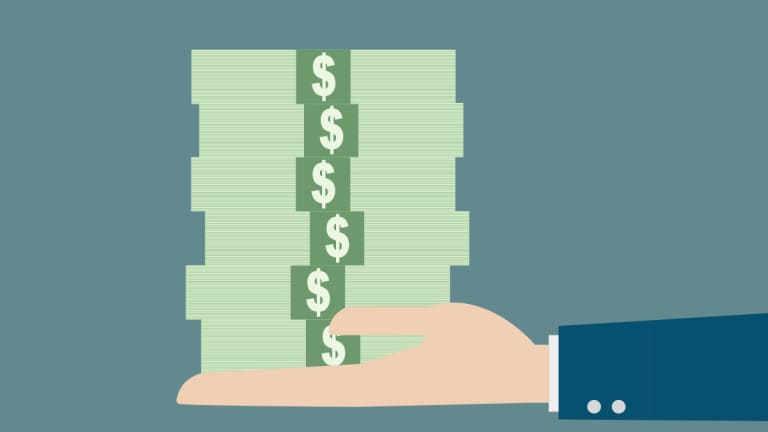 Why Investors Should Insure Their Financial Assets
Events like the trade war or Fed policy changes can present risk to active trader portfolios.
The entire insurance industry is built around the need for the protection of assets. Most people view things like their car, home or belongings in their apartment as assets to be protected.
Auto insurance, homeowners insurance and renters insurance are all products we buy without hesitation to protect the value of those assets if disaster strikes. But shouldn't most people also view their investment or trading portfolio as an asset to be protected?
Portfolio Insurance
A financial portfolio is certainly an item of value, and like with other assets, the risk of disaster means some type of insurance should be considered. The best example of portfolio insurance (in my view) can be found in equity futures and options traded at CME Group (CME) - Get CME Group Inc. Report .
A portfolio consisting of multiple individual stock holdings, ETFs or indexes generally represents long-only positions. These positions are accumulated with the idea that the value of the overall portfolio will increase. Typically, over time, that is the case. The S&P 500, however, has fallen more than 10% 42 separate times since 1928, according to a note published by Yardeni Research in 2018.
Twenty of those price drops exceeded 20%. In that same time period, the S&P 500 has lost 48% or more of its value a startling five times! The most recent example is a 56.8% collapse that began in 2007 and hit bottom in 2009.
Surely these types of "disasters" are worthy of insuring against, but the desire for investors and traders to outperform to the upside incorrectly trumps the sensible use of futures and options to insure or "hedge" against downside risk. It is a small example of hope overtaking common sense.
Plenty of Risk
Given the trade war with China, the global economic slowdown, Brexit, domestic political tension, the recent spikes in Repo rates, the recently inverted yield curve and the confusion over U.S. Fed policy on interest rates, the time for portfolio insurance seems to be now.
CME Group not only offers options on the S&P 500, the Dow Jones Industrial Average, the Nasdaq 100 and the Russell 2000, but also Micro-E mini futures on all these indexes, which are one-tenth the size of the E-mini contracts.
The concept that needs to be embraced when hedging a portfolio is the same as when buying auto or homeowners insurance. You are paying for protection that you hope you never need. If you buy a put on the Nasdaq-100 or sell some Micro E-mini futures on the Russell 2000, you want to lose that money, because if you do, that means your core portfolio has gained value.
Think Like a Homeowner
It is true that this reduces your portfolio's overall return but consider this example: if someone buys a home for $350,000 and sells it 10 years later for $400,000, they will tell their friends and family that they profited $50,000, or 14.2%, on their home. The reality is that they likely spent close to $10,000 or more over that same 10 years in homeowners insurance, so their actual profit was closer to $40,000 or 11.4 percent. They could have theoretically opted to forego disaster insurance, but no one would ever do that, right?
Yet traders and investors do this all the time with their portfolios, when a simple hedge with micros or options on futures can often protect against some of the downside risk. Active investing and trading portfolios are often viewed differently than hard assets such as a home or car, and this is wrong.
It may take a little investigating to find the right insurance for a portfolio, but the resources and products are there. Giving up some of the upside potential of a portfolio may not be the first instinct for most traders, but it will feel like good money spent when the next disastrous price drops come.
Read more about the stories and trends affecting futures markets.
(This article is sponsored and produced by CME Group, which is solely responsible for its content.)