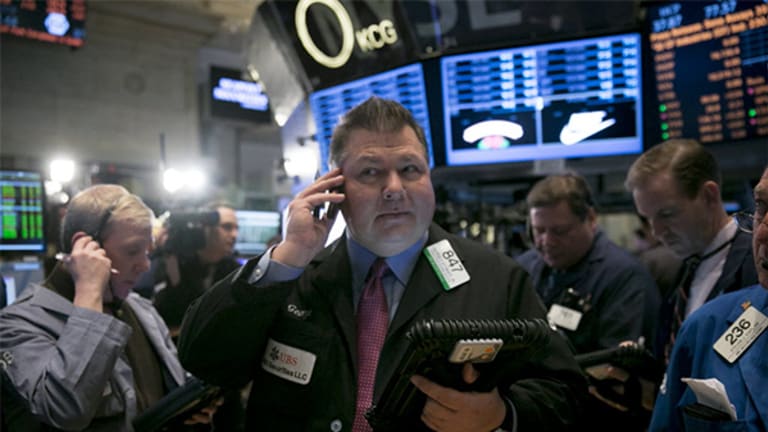 Why Cynapsus Therapeutics (CYNA) Stock Is Soaring Today
Cynapsus Therapeutics (CYNA) announced yesterday that it will be acquired by Sunovion Pharmaceuticals for roughly $624 million.
NEW YORK (TheStreet) -- Shares of Cynapsus Therapeutics (CYNA) were spiking 115.99% to $39.65 on heavy trading volume mid-Thursday afternoon after the Toronto-based pharmaceutical company announced it would be purchased by privately-owned Marlboro, MA-based drugmaker Sunovion Pharmaceuticals for about $624 million.
The definitive agreement values Cynapsus at $40.50 per share and will be funded by cash on hand, according to a company statement.
The boards of both companies have unanimously approved the deal, and it is expected to close in the 2016 fourth quarter.
For Sunovion, the transaction reflects the company's strategy to diversify its portfolio in key areas such as neurology. The company will acquire Cynapsus' Parkinson's candidate APL-130277 in the deal.
Cynapsus CEO Anthony Giovinazzo said in a statement that Sunovion is "best-suited" to advance the drug in key markets like the U.S.
Following the announcement, Janney Capital downgraded Cynapsus stock to "neutral" from "buy" with a $40.50 price target, according to a note cited by the Fly.
Over 5.95 million shares of Cynapsus have traded hands so far today vs. the 30-day daily average of roughly 73,000 shares.