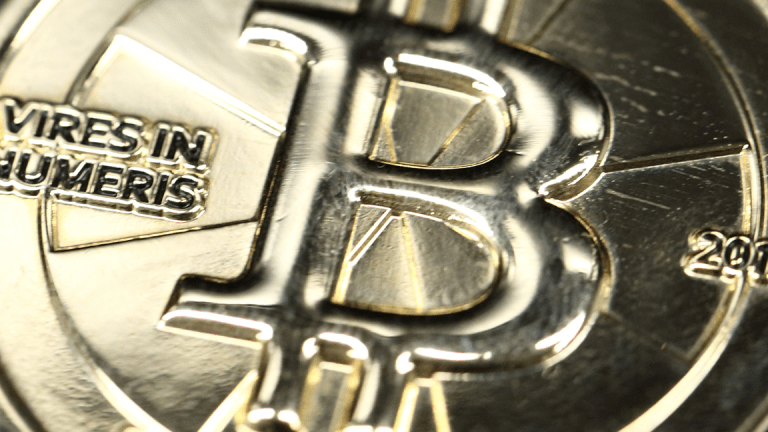 Why Bitcoin Is Destined for Bigger Things
Bitcoin looks stronger than you may think right now. Here's an in-depth look at what's moving and shaking in the sector.
Respect the long-term vision for crypto. 
As Bitcoin (BTC)  continues to whipsaw on political, social and economic influences, we take a step back to soak up the bigger picture. Whilst it's natural to get caught up in the short-term market fluctuations, crypto-bulls like U.S. venture capital investor Tim Draper recently declared that "Bitcoin is part of a major movement" and is still "the best place to put your money."
With this is mind, we used the CoinWatch Platform and news sentiment to delve into deeper into Bitcoin's long-term prospects.
Bitcoin Bounces Back
One indicator for Bitcoin's long-term growth is Bitcoin's ability to bounce back from market influences. Whenever a catalytic event occurs, like the fallout from the UPbit raid in South Korea, it usually sends tremors through the crypto market. However, the good news for Bitcoin is that enthusiasts like Crypto Hedge Fund CEO, Joe DiPasquale, speculated that this is just a temporary reaction while the markets mature. He said the "markets have overreacted in past" and "as the market matures, investors will grow a thicker skin."
Meanwhile, Blockchain Intelligence Group analyst, Shone Antsey highlighted that Bitcoin fell less that the other coins after events like the South Korean investigation. Therefore, even though BTC constantly battles with competition from other digital currencies, it is still viewed by Antsey as "the most stable and dominant cryptocurrency with the largest network effect." He also noted that Bitcoin is an "anchor", and "the one to watch."
The fact that other currencies are constantly rolling out fresh innovative developments and streamlined features, is also helping to driving the crypto market, and in turn driving Bitcoin's own development.
Increasing Investor Endorsement 
Bitcoin still has a resounding bullish news sentiment and new-found endorsements from respected investors. This is a strong indicator that BTC has a promising long-term growth potential.
U.S. venture capital investor, Tim Draper recently declared in a media interview that despite these rocky fluctuations, Bitcoin is part of a "revolution for a better currency that is more secure, decentralized, effective, more useful and global." Draper continued "it's open to everyone and far better than the fiat currency."
He then cited how "no one has ever hacked the Bitcoin blockchain' and since crypto is not connected to the external market factors, "you're not going to lose your fortune." News has also surfaced that other iconic billionaire investors, namely George Soros, Alan Howard and the Rothschild family are now investing in digital currencies, which is another bullish sign for Bitcoin's potential.
Validation from Traditional Institutions
Although some skeptical investor tycoons like Warren Buffett recently brandished Bitcoin as "rat poison squared", there have been gradual signs that Bitcoin and crypto are being validated by traditional financial institutions. In April, Nasdaq paved the way for established investors to reap the benefits from Bitcoin, by partnering with crypto-exchange Gemini. Major banking giants such as Barclays and Santander are now using blockchain technology for certain foreign exchanges and transactions. There are also rumored plans in the pipeline for other banking and blockchain partnerships.
Goldman Sachs is a holding in Jim Cramer's Action Alerts PLUS. 
Meanwhile, financial heavyweights like Goldman Sachs (GS) - Get Goldman Sachs Group, Inc. Report who were initially skeptical have now created a crypto trading desk. Former Goldman Sachs executive Gary Cohn said of cryptocurrencies: "The world will have a global cryptocurrency at some point." Novogratz also predicts that the New York Stock Exchange will be active in crypto trading market within six months, which should be another long-term trigger for Bitcoin.
Bitcoin Breaks Into the World of Tech
Bitcoin has been gaining ground and breaking into the world of tech this year, which highlights its growing relevance. Since tech buffs are usually more acclimatized to change than older financial institutions, it's not surprising that leading global technology giants like Microsoft (MSFT) - Get Microsoft Corporation Report are now using the Bitcoin platform for certain transactions. PayPal (PYPL) - Get PayPal Holdings, Inc. Report has also jumped on the Bitcoin bandwagon and is accepting BTC as a payment method.
While these new platforms provide more competition for Bitcoin, it also highlights the increasing relevance of crypto for the world of tech and finance. Competition also helps drive more development and long-term growth, so we'll have to see how this pans out for Bitcoin's future.
TheStreet presents on May 22: "How to Stomach Market Volatility." Hosted by Fisher Investments and TheStreet's Jim Cramer, the exclusive live webinar will give you the tools to successfully navigate market volatility and discuss why having a wealth manager is more critical than ever before. Quickly register for the event here.
Author: Jenny Lynton. TipRanks offers investors the latest insight into Crypto via
its powerful CoinWatch platform
, as well as eight different sectors by tracking the activity of over 40,000 financial experts. As at the time of writing, Jenny Lynton did not hold any of the above-mentioned coins.