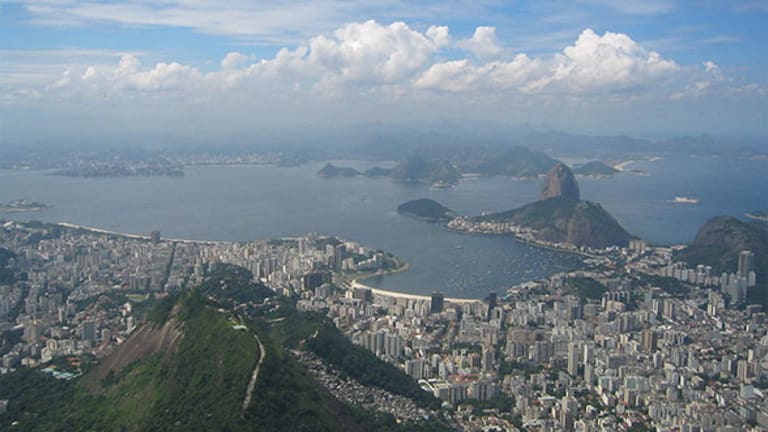 Why Banco Bradesco (BBD) Stock Is Lower Today
Banco Bradesco (BBD) stock is down as Brazil's real slips today.
NEW YORK (TheStreet) --Shares of Banco Bradesco (BBD) are down by 3.57% to $6.61 on Friday afternoon, as some U.S. traded Brazil-based stocks decline due to the dip in the South American country's currency.
Banco Bradesco is a Sao Paulo-based bank that offers clients in Brazil and around the world a variety of financial products and services.
The real extended its weekly decline as Brazil's political issues weakened expectations that a new economic team put in place by acting President Michel Temer will be able to fix the country's economy quickly, Bloomberg reports.
The real fell by 0.6% to 3.6044 per dollar earlier this afternoon. The currency slumped by 2.3% this week.
Investors' concerns about Brazil's ongoing political crisis were amplified after recordings were released that suggested Temer's PMDB party was looking to block the corruption investigation started at state-run oil giant Petrobras (PBR, PBR.A), Bloomberg added.