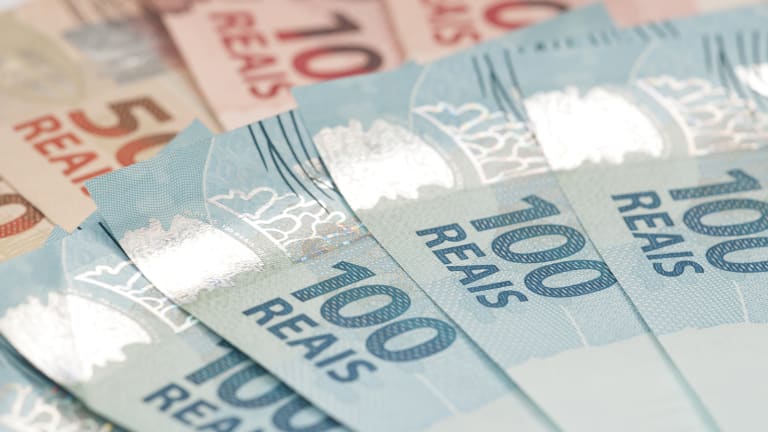 Why Banco Bradesco (BBD) Stock is Lower Today
Banco Bradesco (BBD) stock is declining along with Brazil's real.
NEW YORK (TheStreet) -- Shares of Banco Bradesco (BBD) are retreating by 1.2% to $7.41 on Tuesday morning, as the dip in the Brazilian real drives some U.S. traded Brazil-based stocks into negative territory today.
The real declined by 1.2% to 3.6698 per dollar in Sao Paulo earlier this morning.
The Brazilian government stepped in to weaken the real, extending a program it announced earlier this month following three years of attempts to support the real, Bloomberg reports.
Brazil's central bank announced that it will auction 20,000 foreign exchange reverse-swap contracts and hold off from calling a swap rollover auction for the second consecutive session.
"The new auction announced by the central bank last night is intended to contain the appreciation of the real trend, which was boosted in recent days," Italo Abucater, the head of currency trading at ICAP Brasil Ctvm told Bloomberg.
The real rose recently on speculation that a change in Brazil's government is coming, which could end the country's current political and economic crisis.
"Political developments in Brazil should keep the currency volatile," Abucater added.
Banco Bradesco is a Sao Paulo-based multiple service bank that offers individuals, companies and local and international corporations a variety of financial products and services.