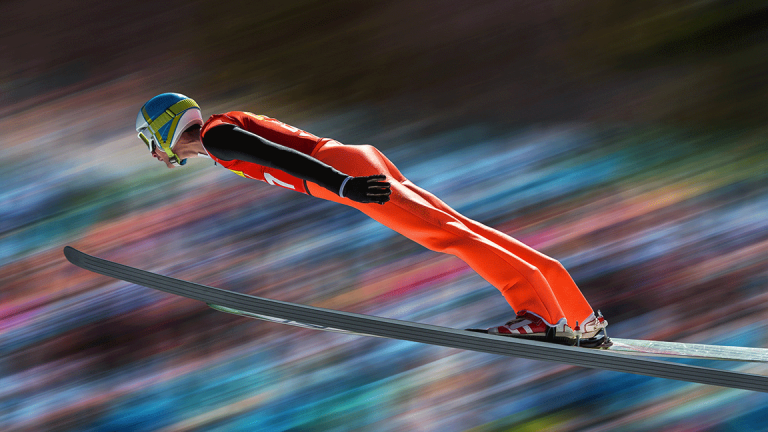 Why 3,200 on the S&P 500 Means Big Gains for Small-Cap and Large-Cap Stocks
Even though the markets are near fresh records, the case could be made to own both large caps and small caps.
The bulls have a point.
The U.S. stock market has shaken off several threats this year that, on their faces, could seem too daunting for most investors to remain optimistic. 
With the trade disputes recently reduced to mere rhetoric, and the flattening of the yield curve easing on Friday, the broader economic outlook doesn't look all that bad. 
S&P 500
The S&P 500 Index undefined is up 5.97% this year, even factoring in a major correction in February. Earnings growth has been solid across sectors this year, and signs of broader economic growth continue to emerge as a principal driver of stocks.  
This could be just the beginning of the year's gains on the S&P 500, according to one of Wall Street's biggest bulls.
"A strong domestic economy, strong business regulatory environment, mixed global picture, still a growth outlook will all help get the S&P 500 to 3,200 at year's end," Tony Dwyer Chief Market Strategist at Cannaccord Genuity told TheStreet. The index currently sits at 2,833. 
Strong inflation data came out Friday, with the Consumer Price Index rising more than it has at any point since September 2008 at a 2.4% rate, likely keeping the Federal Reserve on its expected rate hiking track this year. E*Trade Vice President of Investment Strategy Mike Loewengart said "inflation is here to contend with," in a note. "Investors have reason to take caution," he added. 
But the threat of higher interest rates doesn't deter Dwyer from sticking with his call. "There's absolutely nothing that would happen that would make me lower my estimate for this year," he said. "It's not like inflation spiked. It's been creeping higher," he added.
In fact, inflation can be combated at the company level, with increased productivity, a cornerstone of any good economy. "The only way we can really combat inflation at the corporate level is to increase productivity," Dwyer said. "You have to make each employee more productive," he explained.
And companies have the wherewithal to do that, he thinks.
"Tax cuts, and overall increased cash flow" are what matters, says Dwyer. That creates a perpetual cycle in which companies can reinvest. And he doesn't think that cash flow growth has been fully priced in. "People keep saying it's priced in, but the market multiple hasn't changed. Earnings drive it up," he said. Indeed, the S&P 500's trailing price-to-earnings ratio is just above 24, where it was at the beginning of January. 
Dwyer likes financials in particular, as they fund corporate productivity. "Financials, because they finance capital spending for productivity," he said. "Industrials because they implement and use the productivity," he added. He concluded saying "Technology because it's the brains behind the producitivity." 
Here's why Jim Cramer is bullish on JPMorgan Chase (JPM) - Get JP Morgan Chase & Co. Report and Goldman Sachs (GS) - Get Goldman Sachs Group Inc. (The) Report .
Small Caps
But don't abandon small caps, says Cadence Capital, an investment manager with more than $4 billion in assets under management.       
The Russell 2000 undefined is up 9.85% this year, outpacing the S&P 500, and Mike Skillman, CEO of Cadence Capital doesn't see the trend stopping any time soon. "We really like small caps more because small caps are starting to diverge and even go past the S&P 500," he told TheStreet. 
That's "partially because the tax cuts were even more beneficial to small caps," Skillman said. "Their pre tax earnings growth has actually been larger than most." Small cap companies got their tax rates slashed from 35% to 21%, while larger companies saw their rates go from 27.5% to 22.5%. And following Dwyer's logic, cash-flow breeds more cash-flow, so small caps could be squared away for a good rest of the year. 
But if small caps have performed well, some investors may ask why now would be the time to buy. The answer: small caps simply aren't done in their earnings growth phase. "More of the same" is to come Bob Fitzpatrick, Senior Portfolio Manager at Cadence Capital said. "The economy is doing fine. They'll just continue to perform well. We don't see any major changes," he added. 
Small cap banks are of particular note to Skillman. He estimates financials account for roughly 18% of the index, the highest weight of any sector in the index. The iShares Russell 2000 ETF has a weighting of 17.91% in financial, its heaviest sector. 
And there's a value play to be had in those stocks because "people have been really disappointed in M&A" amongst small banks, Skillman said. More deals could be on the way, which will be a lift to those stocks. "There are a lot of regional banks that grow by acquisition," Fitzpatrick added. 
Watch what KBW's CEO told TheStreet's Executive Editor Brian Sozzi on M&A potential among small banks.