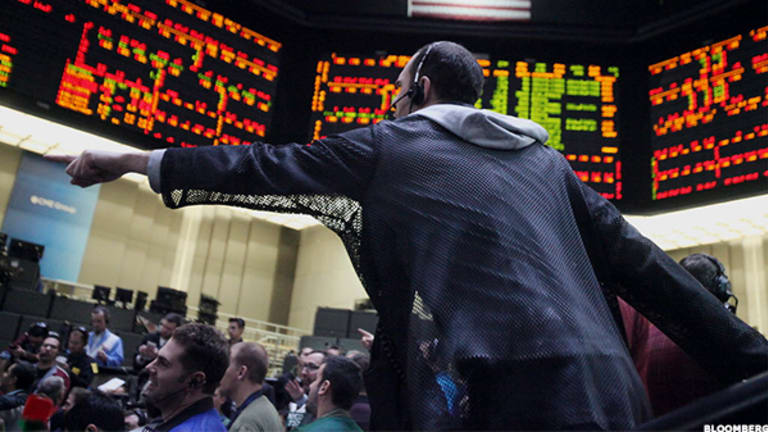 Whiting Petroleum (WLL) Stock Jumps as Oil Prices Rise
Whiting Petroleum (WLL) stock is gaining after oil prices increased following a decline in the U.S. oil rig count.
NEW YORK (TheStreet) -- Whiting Petroleum (WLL) - Get Whiting Petroleum Corporation (New) Report stock is advancing 4.92% to $17.27 in afternoon trading on Friday after oil prices increased, supported by a drop in the U.S. oil rig count.
WTI crude is up 0.89% to $46.47 per barrel, while Brent crude is rising 1.48% to $49.52 per barrel this afternoon, according to the CNBC.com index.
U.S. energy firms took 16 oil rigs out of production this week, making it the ninth consecutive week of declines in the total rig count, which now stands at 578, according to Baker Hughes (BHI) data, Reuters reports.
"Looking at the bigger picture, there is still lots of oil in the U.S.," Tamas Varga, a PVM Oil Associates analyst told Reuters. "We should see a softer market in the coming days."
The market could turn around after data showed China plans to double crude oil imports next year.
Additionally, Saudi Arabia and Iraq pumped less oil this month, bring OPEC's total output down, according to a Reuters survey.
Denver-based Whiting Petroleum is an independent oil and gas company with assets in the Rocky Mountains and the Permian Basin regions.
Insight from TheStreet's Rating Team
Whiting Petroleum is a holding of the Stocks Under $10 portfolio. Here's what David Peltier had to say about the company's latest quarterly financial results that were released after the market close on Wednesday:
Whiting Petroleum lost $0.17 a share in the third quarter, which was better than the consensus analyst estimate. But revenue fell 37% year over year to $508 million and missed expectations. Average daily production increased 38% from the previous year, to 160,590 barrels of oil equivalent, with an 89% mix of crude oil and natural gas liquids.

The company fought lower energy prices by cutting total capital expenditures by 46%, sequentially. On the conference call, management confirmed the company has hedged 52% of its expected production in the fourth quarter and 45% for 2016.

Following the print, we maintain our Two rating on the stock, which is down 6% today and recently changed hands around $15.97. We believe Whiting is well capitalized and can continue to navigate through a period of lower energy pricing.
-David Peltier's "Mixed Results for 2 Portfolio Holding" originally published on 10/29/15 on Stocks Under $10.
Want more from Peltier and Wall Street's sharpest minds BEFORE your stock moves? Learn more about Stocks Under $10 now!
data by