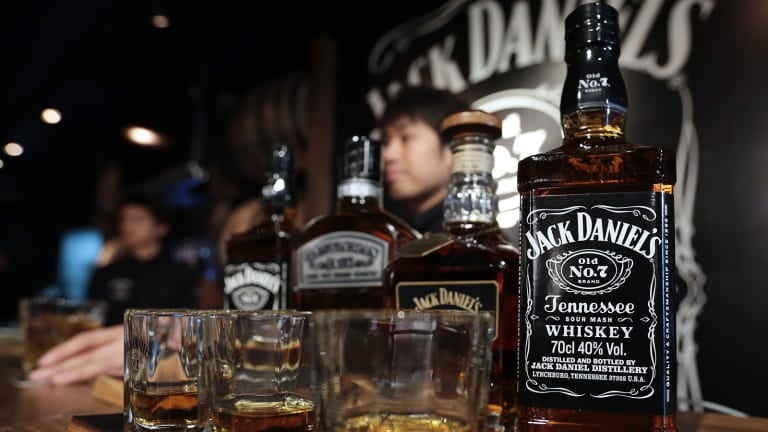 Whiskey Maker's Outlook Cut by Goldman Sachs Because of Tariffs
The EU and Mexico retaliate with their own tariffs, and that is hurting whiskey makers.
You're gonna need a shot for this.
Brown-Forman Corp. (BF.A) (BF.B)  shares are diving Monday and unsurprisingly, the reality of fresh tariffs are largely to blame. Earlier in June, the EU and Mexico enforced 25% tariffs on American whiskey in response to actions from the Trump administration.
The company owns whiskey brands such as Jack Daniel's, Early Times, Old Forester, Woodford Reserve, and Southern Comfort.
Judy Hong, a Goldman Sachs analyst, downgraded the outlook for Brown-Forman on Monday as a result. The analyst cut the profit forecast on Brown-Forman by 4%, citing the threat of reduced volume in 2019 and 2020. 
Hong maintained a neutral rating. The price target went to $47 from $54. 
In midday trading, BF.A was down over 4%, while BF.B was down about 3.4%.