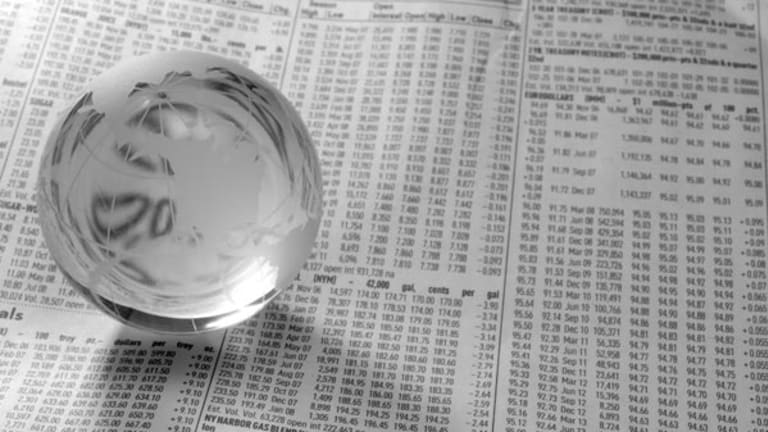 What to Watch for in Wednesday's Fed Statement: Strategist
Keep an eye out for how the Fed discusses the slew of weak economic data seen in recent weeks and the strengthening dollar, in its April statement.
NEW YORK ( TheStreet) -- Keep an eye out for how the Federal Reserve discusses the slew of weak economic data seen in recent weeks and the strengthening dollar, when its April statement is released on Wednesday, said Ian Winer, head of equity trading at Wedbush Securities.
"I think it will be interesting to see how [the Fed] talks about what's clearly been a slowing global economy with some weakness in the U.S. as of late and the dollar's strength," Winer said. "If investors feel [the Fed's] comments will push a rate hike to September, you'll probably get more fuel for the rally [in equities]."
Investors have been obsessing over the Fed amid its looming policy shift. The Fed has kept short-term interest rates close to zero since December 2008, in an effort to boost the economy following the financial crisis. Low interest rates have made stocks more attractive; hence, investors' penchant for continued central bank intervention.
But rates can only stay so low for so long.
When the Federal Reserve declared in December that it will remain "patient" in normalizing policy, Fed Chair Janet Yellen said that means rates wouldn't rise for the next two meetings. So when the "patient" language was removed in March, investors started to speculate that a June rate hike was in play.
But the central bank's mandate centers on inflation and employment -- data points that have been anything but rosy since the Fed met in March.
The March jobs report was disappointing; half as many jobs were created as expected.
And both the consumer price index and the PCE deflator remain below the central bank's 2% target, standing at 1.8% and 1.4%, respectively, excluding food and energy. The PCE is the central bank's favorite inflation measure.
This has caused economists and strategists to shy away from expectations of a June liftoff, including Winer.
Regardless of the specific month that rates finally start to rise, Winer doesn't think the first rate hike, which could be a paltry increase of just 25 basis points, will affect the markets.
"There's no indication the Fed is going to be raising rates quickly," he said. "The economic data certainly hasn't justified a move," adding that the Fed has indicated it will base rate hike decisions on economic data.