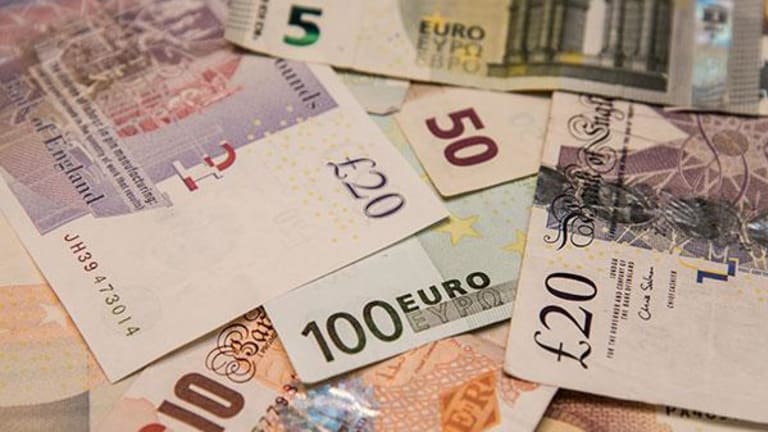 What to Expect From the European Banking Authority Stress Tests
Italian banks and institutions heavily exposed to shipping and resources face a day of reckoning.
The European Banking Authority is set to release the results of stress tests for European banks at 4 p.m. Eastern Time today.
The release by the London-based regulatory body will contain a plethora of figures but fully loaded common equity Tier One capital ratios, or CET1s, under various scenarios will provide the bottom-line guide of institutions' ability to survive in adverse conditions.
The EBA will not specify capital deficits or surpluses at all.  The exercises are not pass or fail tests. Nor are they likely to result in immediate instructions from the ECB for banks to boost capital. But the Frankfurt-based central bank will use them when it determines target 2017 CET1 capital ratios for each institution later this year.
Investors' focus will be on Italian lenders, where worries of a Brexit-induced economic slowdown have in recent weeks exacerbated long-standing concerns about their mountains of non-performing loans.
Italian banks which perform poorly in the tests are seen likely to receive an eventual ECB directive to boost their capital, which could involve a rights issue just as investors' appetite for Italian banking shares wanes. Likewise shifting Italian banking assets such as branches of business units to raise cash could prove tough, although distressed investors remain interested in some packages of cut-price loans.
Most vulnerable are Monte dei Paschi (BMDPF) and Unicredit (UNCFF) . Credit Suisse analysts estimated last week that Monte dei Paschi could eventually need to raise anywhere between €600 million and €3.5 billion ($670 million and $3.5 billion). However,  today the Financial Times reported that Monte dei Paschi has arranged a private bail-out under a plan drafted by JP Morgan and investment bank Mediobanca. Its board rejected a rival plan by UBS and former Intesa Sanpaolo CEO Corrado Passera, the paper said.
The Credit Suisse analysts also estimated that UniCredit could need to raise as much as €9 billion if its own capital ratio deteriorates as they expect in the tests.
However, Italian institutions aren't the only ones who could be found wanting in the EBA's so-called adverse scenario. Any bank with high levels of exposure to distressed industries such as oil and gas, mining and resources and shipping could face a marked deterioration in their own CET1s.
At the height of the commodity rout in early 2016, the market punished London's Standard Chartered with a 70% discount to tangible book value, given its high exposure to emerging markets and commodity firms.
This is while Germany's Deutsche Bank (DB) - Get Report and Commerzbank (CRZBY) have multi-billion-euro exposures to a troubled shipping industry, which the ECB has recently commenced a review of.
CET capital ratios are calculated by dividing the sum of equity and additional qualifying capital by the value of risk-weighted-assets, or RWAs. RWAs are determined by multiplying the total notional exposure to a particular asset by the risk weights prescribed by regulators.
International regulations, such as Basel I, II & III, currently require banks to have a minimum CET1 capital ratio of 6%. This means that, whatever the weather, banks must hold equity and additional qualifying capital that is equivalent to 6% of all risk-weighted-assets on their balance sheets.
However, in reality, banks are required to hold much more than the minimum threshold because the value of equity is vulnerable to sudden impairment during times of stress.
As a result, it is not uncommon for national supervisory authorities to require banks to target CET1 ratios which are considerably above the baseline Basel threshold. Large institutions typically target ratios of  between 10% and 15% of risk-weighted assets.
The SX7E European banking stock index was 2.31% up by late afternoon on Friday, while Monte dei Paschi was up 2.9%. The European banking stock index is down 42% over the past 12 months.