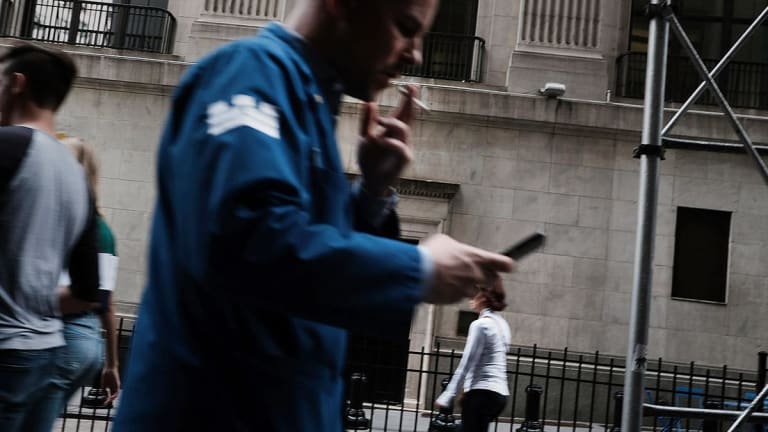 What's Underway at Papa John's; Data Management Gets M&A Attention -- ICYMI
Here's what you need to know now for Thursday, Oct. 4.
Better franchisee model, better SG&A bookkeeping, better... pizza? That's the thrust of a campaign underway at Papa John's (PZZA) , sources tell The Deal's Ron Orol. Activist Legion Partners has launched a campaign at Papa John's, through an activist 13D filing, where the California-based manager reported owning 5.46% stake urging the company to franchise more and consider "strategic partnerships." The new campaign emerges after Papa John's ousted its founder, John Schnatter, in July, from his chairman role at the company, for using a racial slur on a media training conference call. The company recently hired banks and lawyers to review its business. Unlike most activist campaigns, which normally seek to drive sales of companies they target, Legion appears to be working more constructively with management to help fend off any hostile bid from Schnatter. Ron's got more over on The Deal.
Cloudera (CLDR) and Hortonworks (HDP) are merging to form a stronger player in data management software using the Apache Hadoop open-source platform, the companies said Wednesday. Shares of both companies vaulted higher on news of the all-stock deal that will create a stronger competitor, though post-merger Cloudera will face challenges from cloud providers and questions about integrating Hortonworks fully open-source software. The deal is interesting on a number of levels, not the least of which being that The Deal had identified Cloudera and Hortonworks as a potential targets as early as October 2017. The Deal's Chris Nolter notes that with Hortonworks coming off the market, rival MapR Technologies could be an attractive target for a software company looking to bolster its data management capabilities. While MapR did not immediately respond to a query, the Santa Clara, Calif., software developer took a shot at the merger partners. The company posted a banner to its web site that reads, "Two wrongs don't make a right... SEE WHY CLOUDERA AND HORTONWORKS CUSTOMERS HAVE MOVED TO MAPR!" Not petty, guys, not petty at all.
Markets Today: Stocks ended sharply lower on Thursday, Oct. 4, as U.S. Treasury bond yields continued to surge. Benchmark 10-year Treasury yields extended gains after Wednesday's increase of 12 basis points -- the biggest single-day move since the 2016 presidential elections. The 10-year Treasury was yielding 3.19% Thursday. The Dow Jones Industrial Average fell 200 points, or 0.75%, to 26,627, the S&P 500 declined 0.82%, and the Nasdaq was down 1.81% as shares of Facebook (FB) , Netflix (NFLX) and Alphabet (GOOGL) each fell more than 2%.
Michael D. Brown, Assignments Editor, TheStreet Inc.
Not already receiving In Case You Missed It daily?
Sign up here for this newsletter and other great free content from TheStreet