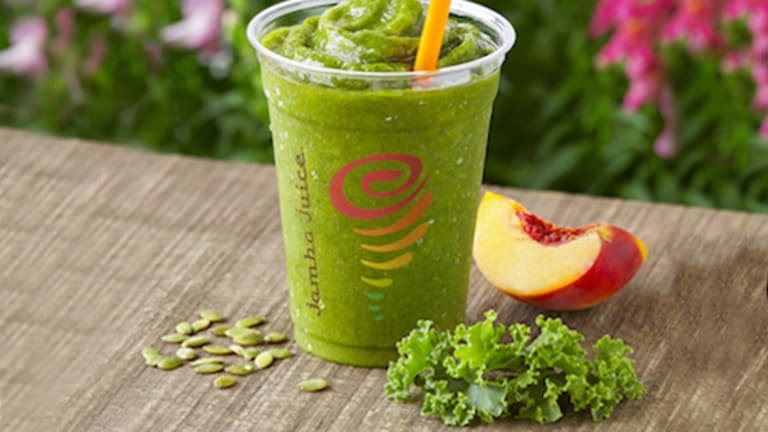 What's Next for These 5 Companies Targeted by Activist Investor Glenn Welling?
Glen Welling's Engaged Capital has targeted Outerwall, Heartware, Magnachip, Jamba Juice and Benchmark Electronics. Here's his plans for each company.
Outerwall (OUTR) , Heartware International (HTWR) , Magnachip Semiconductor (MX) , Jamba Juice (JMBA) and Benchmark Electronics (BHE) are all at various stages of being targeted by activist investor Glenn Welling of Engaged Capital.
And even though Welling, based in Newport Beach, Calif., only launched his fund in 2012, his pedigree carries some weight with long-term institutional investors. He worked with governance godfather Ralph Whitworth at Relational Investors before forming his own fund and his director election contests -- seven over the past two-plus years -- have mostly resulted in settlements involving dissident board members or, in some cases, a sale of the targeted company.
Case in point is one of his latest targest: Outerwall. On Tuesday the company announced it had reached a deal with Welling that will put three dissident director candidates onto its board over the coming months in a settlement that will put pressure on the parent company of Redbox DVD kiosks and Coinstar change machines to sell itself or institute a large annual dividend.
Outerwall last month launched a process retaining Morgan Stanley to explore alternatives. But, in an unusual twist, Welling will have a direct line to the review process: The first of his directors to be installed, Jeffrey Brown, CEO of Brown Equity Partners, will be permitted to participate in any conference call or meeting between the company's chairman, Nelson Chan, and its financial advisers regarding the review and auction process.
According to people familiar with the situation, Engaged threatened a contest and continued its push to install directors to ensure that Outerwall runs a process that has a sense of urgency. He added that Engaged believes that a fair auction process should take about three months and conclude in June.
Here's a quick rundown of Welling's plans for additional targets. 
In January, Welling launched a proxy contest to elect dissident directors and successfully agitated to block cardiac medical device maker HeartWare's effort to acquire Isreal's Valtech Cardio Ltd. When HeartWare called off the deal it also simultaneously reached an agreement with Engaged to jointly select an independent director. The two sides in March agreed on Chadwick Cornell, a former vice president in charge of M&A activity at Medtronic Inc.
Welling and Engaged are still significant shareholders in the company. The fund's victory in January not only sent a message that shareholders aren't interested in acquisitions but that instead they would prefer to see Heartware sold. Cornell's installation on the board suggests Heartware could be sold -- possibly to Medtronic -- in the next 12-to-24 months, suggested an investor familiar with the situation. "It is very clear that the future of this company is a sale to large buyer," he said. "As matter of fact the future of this company is a sale to Medtronic."
Engaged also launched a campaign at Magnachip in July, disclosing a 7.3% stake in the chipmaker and asserting that its core business could be attractive to potential strategic acquirers or partners. The activist, according to people familiar with the situation, gave the chipmaker roughly a year to sell itself or face a potential proxy contest. Magnachip formed a strategic review committee and in March said it was continuing to evaluate alternatives.
In addition, another fund, Pleasant Lake Partners LLC, in August made a go-private offer to buy Magnachip for $10 a share. Welling has continued to accumulate shares and now owns about 12%. Altogether, Welling and Pleasant Lake own roughly a quarter of Magnachip's stock, a formidable voting block if a director election were ever to emerge.
Investors who follow activists are well advised to look ahead on corporate calendars to see if there is an upcoming event that means change may be on the way. At Magnachip, the deadline to nominate directors for its 2016 annual meeting is near the end of June. "The deadline is a few months away and I expect the company will be sold before that," said an investor familiar with the situation.
Welling and another activist fund manager joined the board of Jamba Juice in January, 2015 as part of yet another Engaged settlement. Welling has been pushing the freshly-squeezed-juice retailer to convert itself into a fully franchised-owned company with the cash generated from franchising company-owned stores being used largely for stock buybacks. (Jamba noted that as of the end of 2015 it had 70 company-owned stores, down from 263 at the end of 2014)
Welling says Jamba falls into the two-to-four year investment category for Engaged with the goal of doubling the company's value by doubling its footprint in the U.S. and overseas while reducing its cost structure by almost half through the elimination of company-owned stores.
As chief of Jamba's compensation committee, Welling structured the pay package for its recently installed CEO, David Pace, to involve material grants of stock if Jamba's total shareholder returns reach 15%, 22.5% and 30% over a three year period. (Pace must hold shares for a year after hitting his targets) "He gets paid based on the value he creates for shareholders," Welling said.
A more hostile situation is emerging at Benchmark Electronics, where a proxy contest Welling has launched to install three dissident directors to the company's eight-person board is expected to go the distance. Welling is targeting the company's working capital management and capital allocation and argues that it is the only electronics company that pays its suppliers faster than it is paid by its customers. A shift in this area, he has argued, could free up roughly $300 million in cash.
In addition, Benchmark Electronics has about $460 million in cash on its balance sheet. Under pressure from Welling, Benchmark in December authorized the repurchase of an additional $100 million of its shares, a move that adds to an existing $100 million repurchase program it launched in 2014. However, Welling doesn't want Benchmark to execute a buyback right now. Instead, he wants to adjust pay plans for top executives at the electronics company so they have proper incentive to fix their receivables and payables mismatch.
A key point of contention involves Welling's effort to have shareholder representation on its board in the form of Engaged analyst Brendan Springstubb. The company is opposed.